Victory for animals! After PETA penned a persuasive letter to Kikkoman—the world's largest soy sauce manufacturer—it updated its policy on testing on animals. Kikkoman's new policy states that it will not conduct, fund, or commission tests on animals for food and beverages except when they are required by law.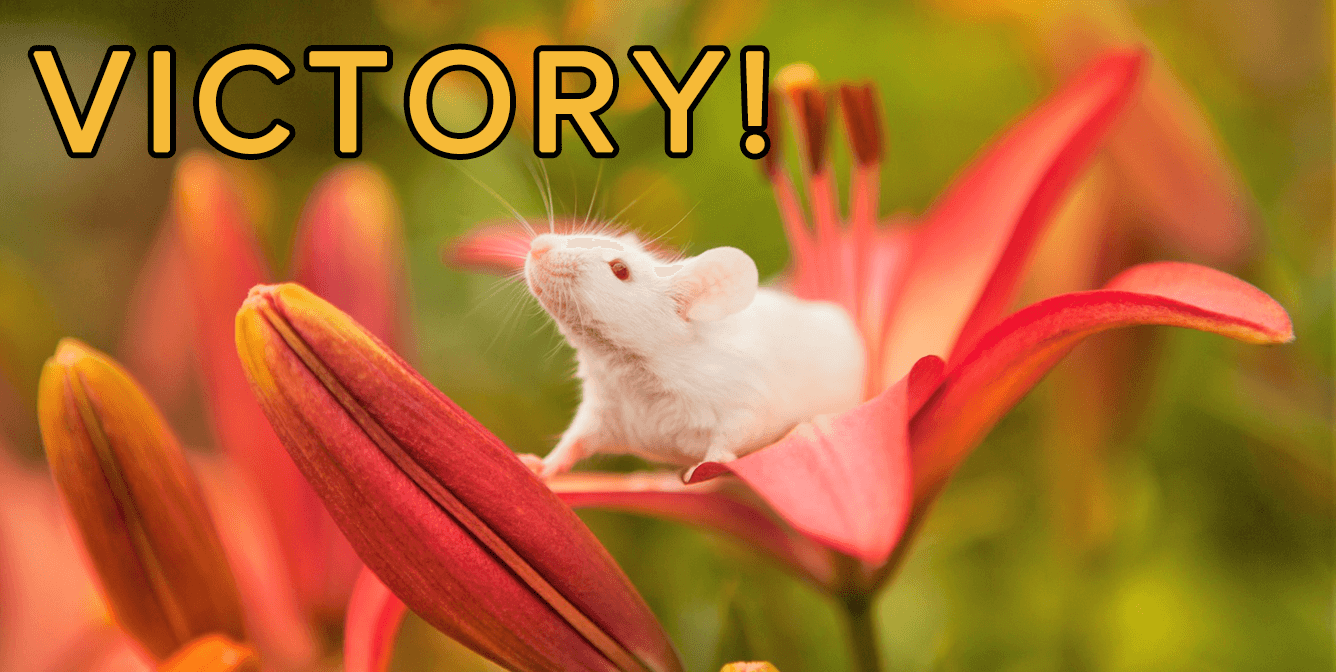 © iStock.com/vadimrysev
The company is also restricting its financial support of the University of Wisconsin–Madison's Food Research Institute (FRI) to no longer support testing on animals there, after PETA reminded the company's chair and CEO that the university's experimenters repeatedly force-feed bacteria to animals before dissecting their bodies, among other horrors. Kikkoman has now made the compassionate decision to request that its funds to the FRI now be directed toward educational programs, special meetings, and administrative expenses—instead of cruel, pointless tests on animals.
Experimenters Torment Mice and Monkeys out of 'Curiosity'
The institute's experimenters have conducted numerous barbaric experiments on animals—despite their inapplicability to human health and the availability of superior, non-animal research methods. In one test, experimenters force-fed pregnant monkeys whipping cream contaminated with Listeria, killing some of their fetuses. They then cut the mothers open, took their dead babies, and dissected the corpses. In another test, experimenters repeatedly force-fed bacteria to mice, suffocated them to death, and dissected them. Experimenters also injected mice with botulinum bacteria and waited for them to die from the toxin.
PETA previously pushed Kikkoman to end its own tests on animals, and the company's updated policy and restriction on its UW-Madison funding makes it even clearer that the company has shifted toward humane testing methods across the board.
In 2015, following a vigorous month long PETA campaign that included more than 100,000 e-mails and numerous critical social media posts, scathing media stories, and phone call blitzes to the company's U.S. offices, Kikkoman ended its long-standing practice of force-feeding mice, rabbits, and other animals soy sauce and other foods in attempts to make human health claims for marketing its products. The company also committed to introducing and developing non-animal testing methods.
Now, after discussions with PETA, Kikkoman is going a step further for animals by directing its funds toward non-animal research at FRI, which the company sponsors. Likewise, after hearing from PETA, Dole Food Company made a similar progressive move in 2020 when it redirected funds away from an experimenter at the Mayo Clinic and toward a nutrition researcher who uses exclusively animal-free, human-relevant methods.
Help PETA Use This Victory to Push More Companies to Follow Suit!
While many food companies are shifting to modern, non-animal research methods, others—like Ajinomoto Co. Inc.—still torment and kill animals in abusive tests to make dubious health claims about their products for marketing purposes. Help PETA push Ajinomoto to ban tests on animals:
Don't just stop at food companies—help PETA replace archaic tests on animals with modern research in all laboratories by supporting our Research Modernization Deal: