PETA is joining a coalition of animal rights organizations in celebrating major progress for the majestic lions of South Africa.
Many lions killed for "sport" in South Africa are captive-bred, meaning that they are habituated to humans and are ultimately "easier" targets for trophy hunters. In 2020, PETA released video footage of a group of hunters ambushing a captive-bred lion resting under a tree. The lion roars and charges after he has been shot and wounded by one of the hunters, and it takes four more shots by the hunter and his guides to kill him.
Now, though, a new proposed policy is helping to stop this cruelty. South Africa's Department of Forestry, Fisheries and the Environment (DFFE) recently made the unprecedented announcement that it would be eliminating the country's captive-lion breeding industry.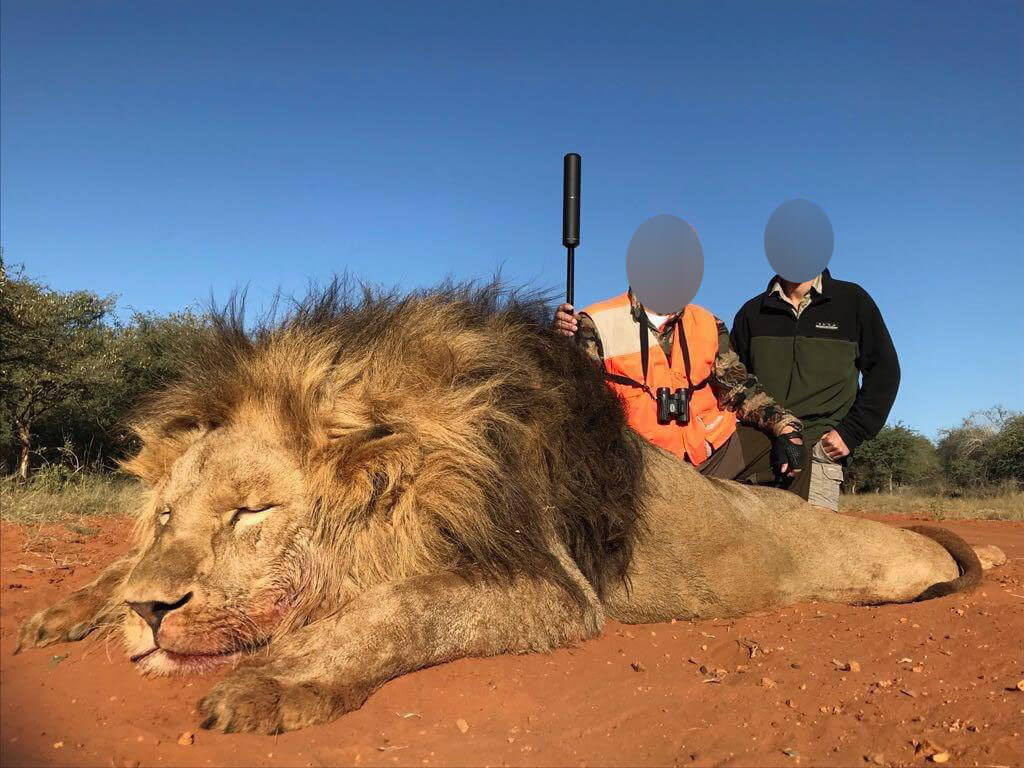 Within months of this announcement, the minister of South Africa's DFFE has released a draft policy position and requested comments from the public. PETA, World Animal Protection, and a number of other advocacy organizations submitted comments applauding this new South African policy position for its stated aim of bringing "an immediate halt to the domestication of lion[s] and the commercial exploitation of captive lion[s]" and "establish[ing] a process to close captive lion facilities."
However, the same draft policy position also includes as one of its priorities a goal "[t]o re-position South Africa as a destination of choice for legal, humane, regulated and responsible hunting."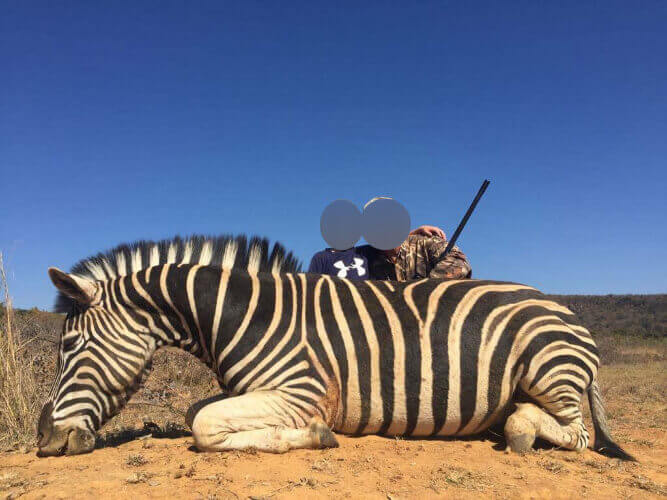 PETA's Work to End Trophy Hunting in South Africa Continues
PETA, World Animal Protection, and other groups have pushed back on the notion of "humane" and "responsible" trophy hunting. Our submitted recommendations to the DFFE provide evidence illustrating that public concerns and discomfort about the ethics of trophy hunting have intensified in recent years. We also pointed to specific concerns over the negative consequences of trophy hunting on species populations, biodiversity, and wildlife conservation.
That's why we're proposing the concept that a "New Deal" for wildlife in South Africa should focus instead on developing the country's wildlife-friendly tourism.
Animal-friendly tourism is already a successful sector in its own right. Did you know that the United Nations World Tourism Organization estimates that peaceful wildlife-watching tours across Africa already constitute 88% of tour operators' annual revenue?
It's time for South African leaders to see the writing on the wall: Trophy hunting is a dying, speciesist pastime with no place in a modern, ethical world.
What You Can Do to Help End Trophy Hunting
Lions and other animals shot by trophy hunters often endure a prolonged and painful death—simply so that humans can chop off their heads and other body parts and send them back home as trophies. By allowing hunters to ship hunting trophies, UPS is supporting the slaughter of magnificent animals.
UPS has banned the transport of not only shark fins and certain live animals but also ivory—and if it can ban shipments of an animal's tusks, surely it can ban shipments of heads and other body parts, too. You can join the more than 100,000 people who have already taken up PETA's call urging UPS to ban the shipment of hunting trophies. It takes only a minute to take action using your phone or computer, so what are you waiting for?