This week is the 83rd annual National Dog Week, and to celebrate, we're showcasing some of the wonderful dogs (and a few cats) PETA has helped recently with our mobile spay-and-neuter clinics.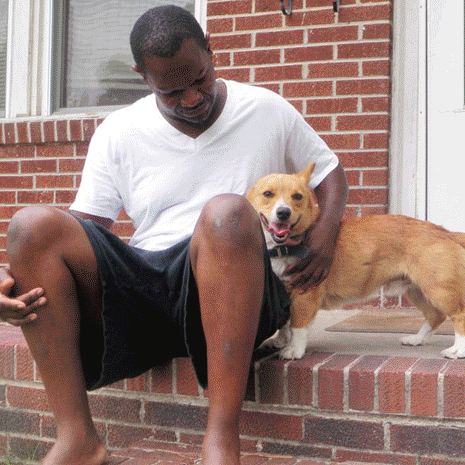 One such dog is Bentley, a charming white ball of fluff whose guardian does not drive and lives in a rural county where there is no veterinary clinic. If not for PETA's SNIP truck, Bentley likely would not have been neutered and may have contributed to the animal homelessness crisis.
PETA's fleet of spay-and-neuter clinics provides free and low-cost sterilization surgeries in southeast Virginia and northeast North Carolina. So far this year, clinic workers have spayed and neutered more than 7,500 animals and provided round-trip, door-to-door transportation (often to remote residences) to more than 400 animals, free of charge. Nobody is ever turned away because of financial reasons.
Please consider helping PETA continue to offer free and low-cost sterilizations by making an ear-marked donation to our animal overpopulation fund. If you cannot give at this time, consider volunteering at a local spay-and-neuter clinic or offering to drive an animal whose guardian is without transportation to a surgical appointment.
Written by Michelle Sherrow