A parking lot may not seem like a dangerous place, but on a 78-degree day, the interior of a parked car can reach over 100 degrees in minutes—a deadly temperature for dogs (or anyone else) trapped inside. Hundreds of dogs die in parked cars every year because someone brought them along to run errands when they should have been left at home. Tragedies like these are easy to avoid: Never leave anyone in a car. Find out how businesses such as Rite Aid, The Cordish Companies, CVS, and others are helping to keep dogs, children, and other dependents safe in the summer heat.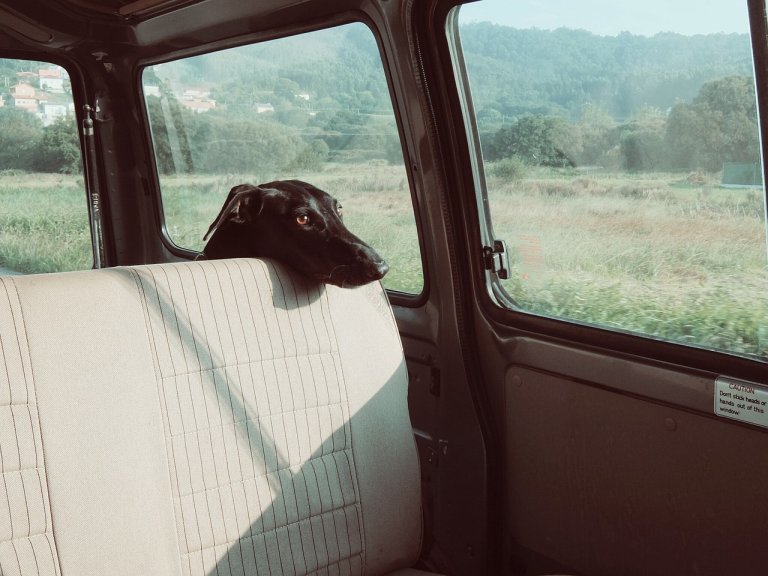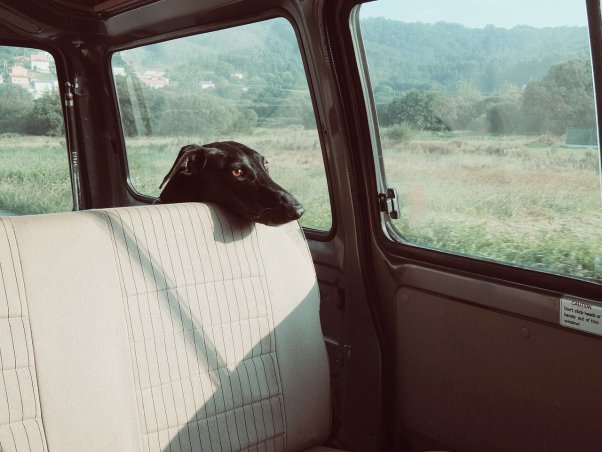 How Businesses Are Helping Keep Dogs out of Hot Cars
Businesses such as Rite Aid, The Cordish Companies, and CVS are helping to spread this vital message by creating and displaying signs or playing audio warnings on their public-address systems at properties across the U.S. The Cordish Companies, which owns several hotels, casinos, and high-profile sports and entertainment venues—such as Texas Live! in Arlington, Xfinity Live! Philadelphia, and Bally Sports Live! in St. Louis—will display the signs at all its attractions. Rite Aid Corporation agreed to make and post signs, which are now on display at the company's 67 Bartell Drugs stores in Washington and its more than 2,200 Rite Aid stores nationwide.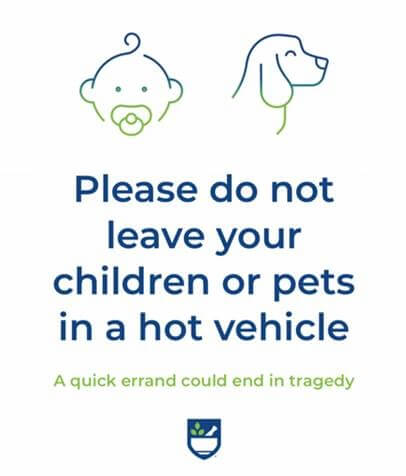 With these warnings in place, thousands of visitors and shoppers will get the message that even a "quick errand" can mean death for loved ones left in a car.
Deaths from overheating in a car often occur when people rush around under the pressures of crammed schedules and a long list of errands and forget that their dependent is desperately waiting for them in the car. Visual reminders that trigger awareness and action in real time can be the difference between life and death. Research shows that visual cues are essential to keeping people proactive and alert—and PETA is glad that more companies are joining businesses like Walmart, Walgreens, Regency Centers, AutoZone, and Albertsons in making the compassionate choice to help keep guardians aware of the dangers of hot cars. Be sure never to leave an animal companion, a child, or anyone else in a hot car—even just for a minute.
Listen to PETA, Rite Aid, The Cordish Companies, and CVS: Hot Cars Kill
As you walk in and out of a mall or grocery store or through any parking lot, always keep an eye out for dogs or children who may have been left behind in a parked car. They need your help.
If you see a dog left alone in a hot car, note the vehicle's color, make, model, and license plate number. Take photos and video with your phone to document what you're witnessing. Ask someone to keep an eye on the dog while you have the car's owner paged inside the nearest buildings. If the owner doesn't show up quickly, call local humane authorities or the police. Don't leave the scene until the situation has been resolved.