At last night's Golden Globe Awards, the hot topic on the red carpet was the cold snap in L.A.: Temps had dropped to 37 degrees. But not one of the nominees (and no other celebrity we could find) wore fur. Hollywood has had quite the animal-friendly makeover over the past generation with PETA on the scene!
The majority of fur today comes from fur farms, where animals slowly go insane from the intense confinement. Many animals on fur farms circle frantically in their cages, a sign of severe psychological stress.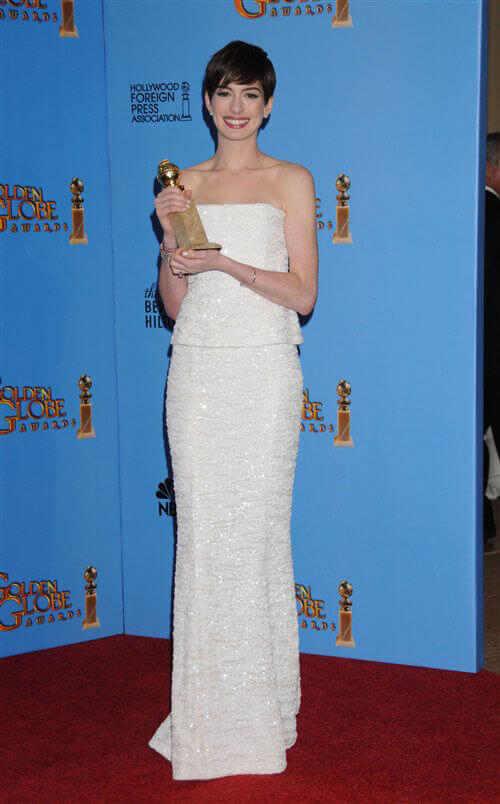 © StarMaxInc.com
Not only was the glitzy event fur-free, it also showcased a few of today's most vibrant vegans! Jessica Chastain—PETA's reigning Sexiest Vegetarian Celebrity—and previous champ Anne Hathaway nabbed the top actress awards.