A driver on a rural highway in Ohio spotted a dog lying on the side of the road. She stopped her car and got out to check on the dog but couldn't tell much about her condition, other than that she appeared to be breathing. The driver called PETA but unfortunately hadn't contacted local police or animal control and had left the scene instead of staying until help arrived.
PETA immediately contacted local authorities, but we were told that they had just one officer on duty, who would check on the dog "when he has time." So we sought help from our most valuable resource: our members. After a few phone calls and e-mails, we found a young woman, Jess, who was willing to drive the two hours from her home to go to the dog's aid.
When Jess found the pup, she was no longer lying by the roadway. Instead, she was running in the neighborhood nearby—and she wasn't alone. A male dog, who was likely trying to mate with her, was now at her side, and he growled every time Jess tried to approach. Undaunted, Jess began knocking on doors in the area and finally located the male dog's guardian. With the other dog safely out of the way, Jess could now try to catch the stray, but the wily dog kept dodging her. With night closing in, Jess knew she had to go home and try again in the daylight.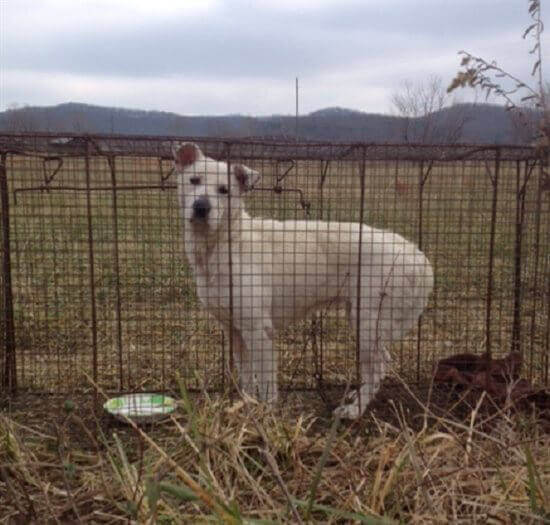 Before setting out again, Jess borrowed a trap from animal control and baited it with tempting food. The starving dog likely hadn't had a decent meal in days, and she was quickly lured into the trap—and into Jess' waiting arms. Jess took the pup to the local animal shelter, and as she headed back to her home, she was content in knowing that with just a few hours of her time, she had helped a forgotten dog get a chance at a home of her own. 
Can PETA call on you when an animal is suffering in your area? Join PETA's Action Team to help save animals when they need you most.