Almost everything that happens in Vegas should stay in Vegas, but PETA is celebrating the fact that the Las Vegas Strip's biggest rule was broken when The Mirage hotel announced that it had moved the big cats from Siegfried & Roy's Secret Garden to two reputable sanctuaries.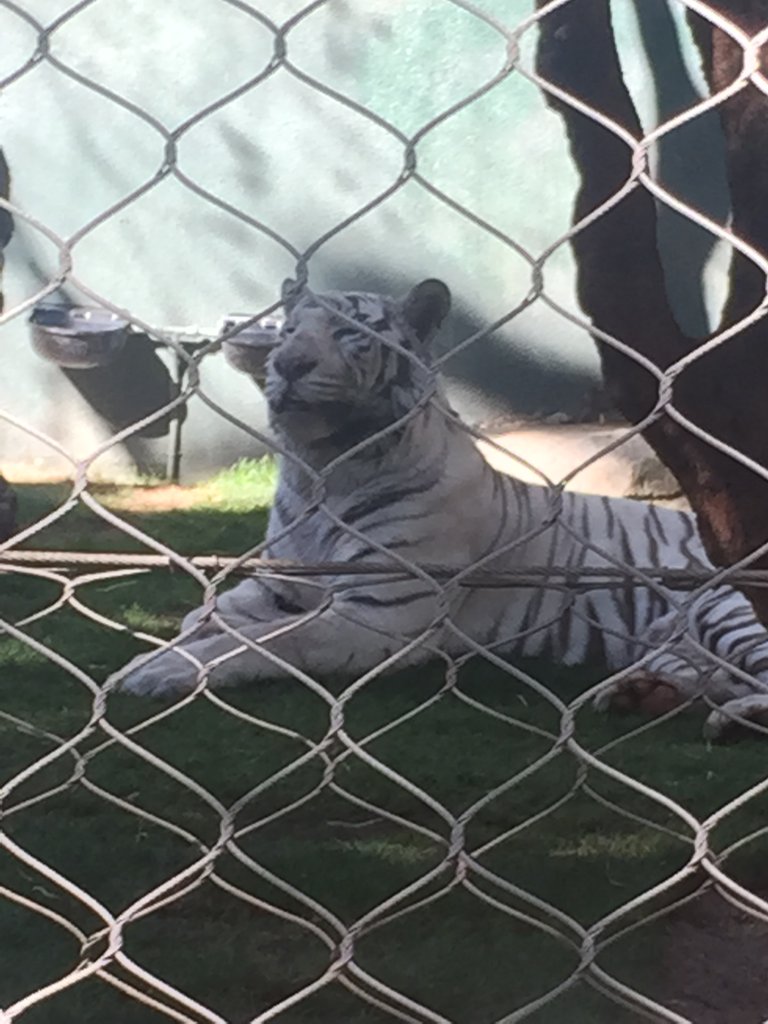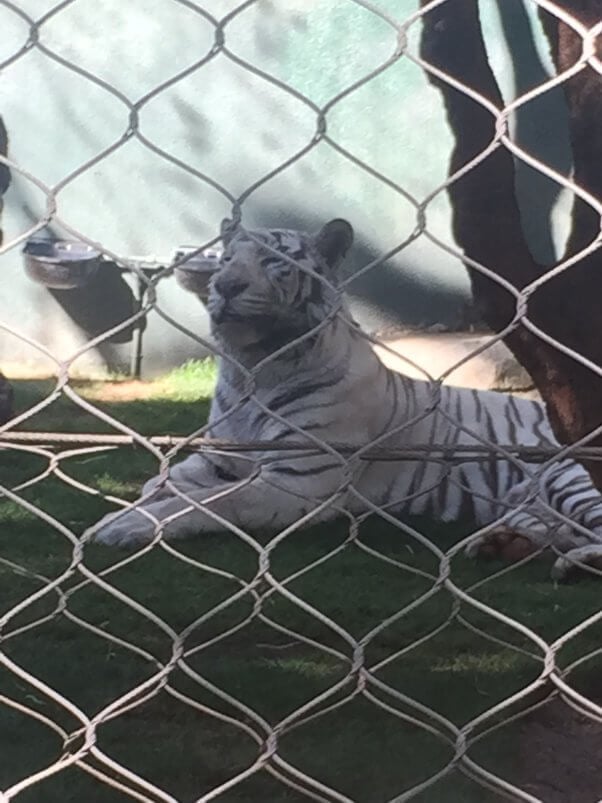 Siegfried & Roy's Secret Garden Ends Cruel Big-Cat Display
The relocation of the big cats to facilities verified by the Global Federation of Animal Sanctuaries follows PETA's appeals to The Mirage's owner, Hard Rock International. With the end of big-cat exploitation at Siegfried & Roy's Secret Garden, dangerous and cruel animal-exploiting spectacles have all but done a disappearing act from the Strip.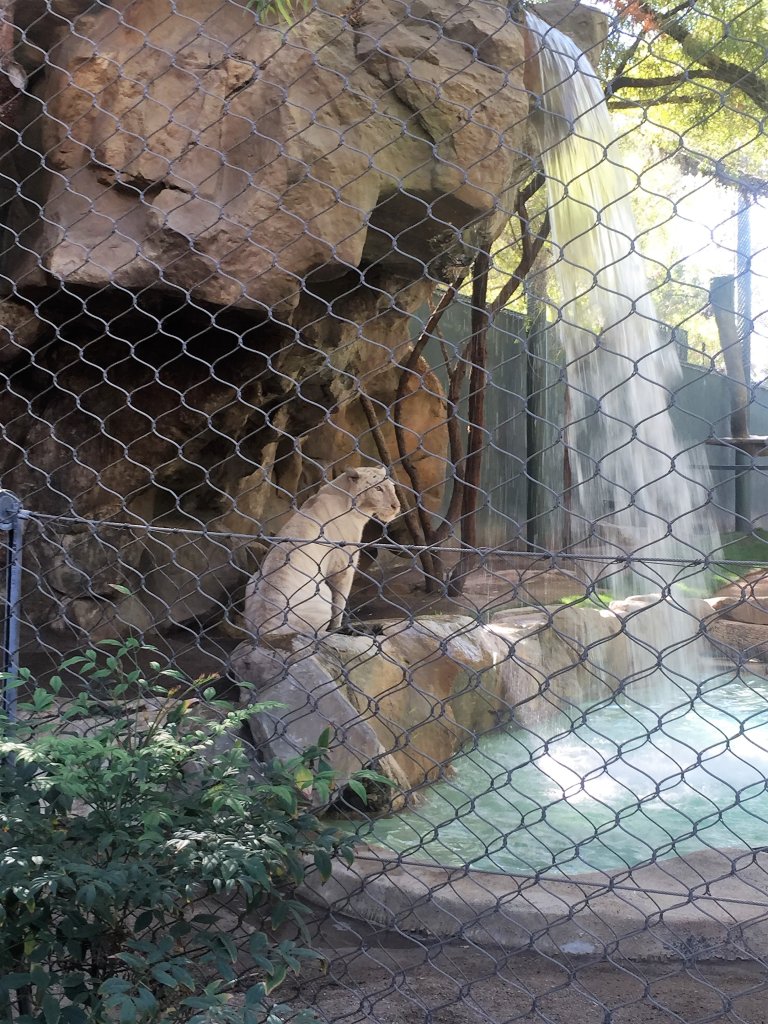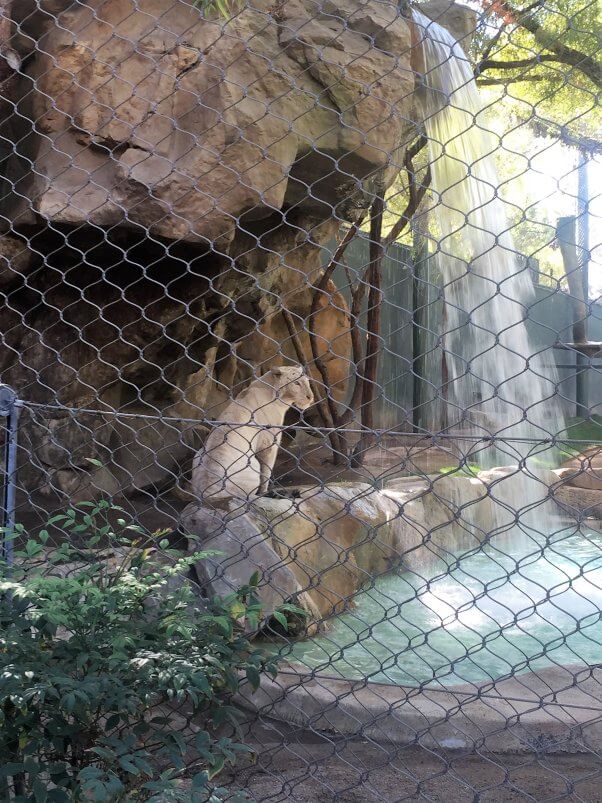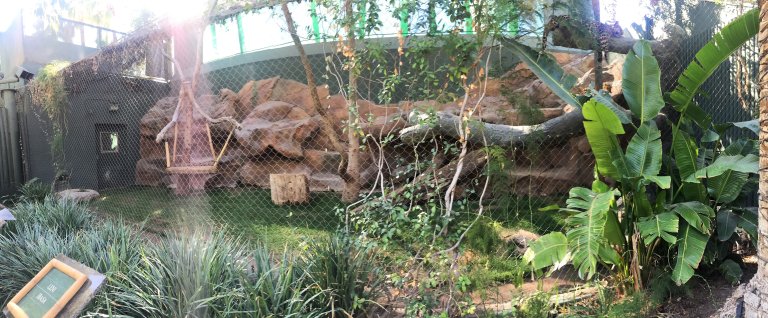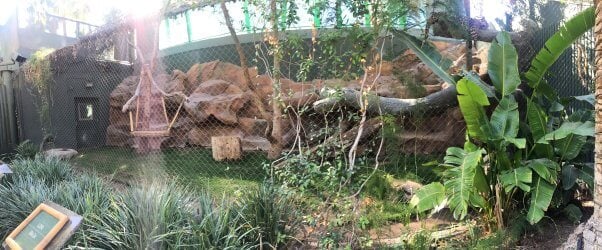 Learn How You Can Help Animals Suffering at Roadside Zoos
Although cruel animal displays from Siegfried & Roy are no longer present in Vegas, there are countless other tourist traps around the world where animals are suffering for human entertainment. Animals held prisoner in pseudo-sanctuaries, traveling shows, and roadside displays are forced to spend their lives behind bars to entertain the public. They endure relentless frustration, neglect, and sometimes even abuse from the people who are supposed to care for them.
Hoping to capitalize on the kind intentions of guests, many of these shoddy facilities use buzzwords like "sanctuary" or "rescue" in their names to mislead consumers about the quality of care that animals receive. Sadly, these outfits are nothing more than breeders, dealers, and exhibitors exploiting the public's goodwill and generosity.
The fundamental purpose of any legitimate animal sanctuary is to provide animals with safe, comfortable living conditions that give them as natural an existence as captivity allows. If you're wondering about a particular facility, remember these important points:
No legitimate animal sanctuary breeds or sells animals.
No reputable exotic-animal sanctuary allows hands-on photo ops or encourages any other direct contact between animals and guests—in fact, such interactions with big cats are now illegal.
Animals should never be taken on the road for public display.
Make sure you plan an animal-kind vacation when you travel, and please take action for animals suffering at tourist traps around the world: