After long denying it, SeaWorld's CEO recently admitted that SeaWorld employees have posed as animal rights activists to spy on PETA. One of these spies—whom PETA outed last year as SeaWorld employee Paul McComb, posing as Thomas Jones—even went so far as to post inciting messages on social media, such as "burn [SeaWorld] to the ground" and "drain the new tanks at #SeaWorld," in an attempt to encourage illegal actions.
But this isn't the first time an overblown animal-exploiting corporation has spied on PETA.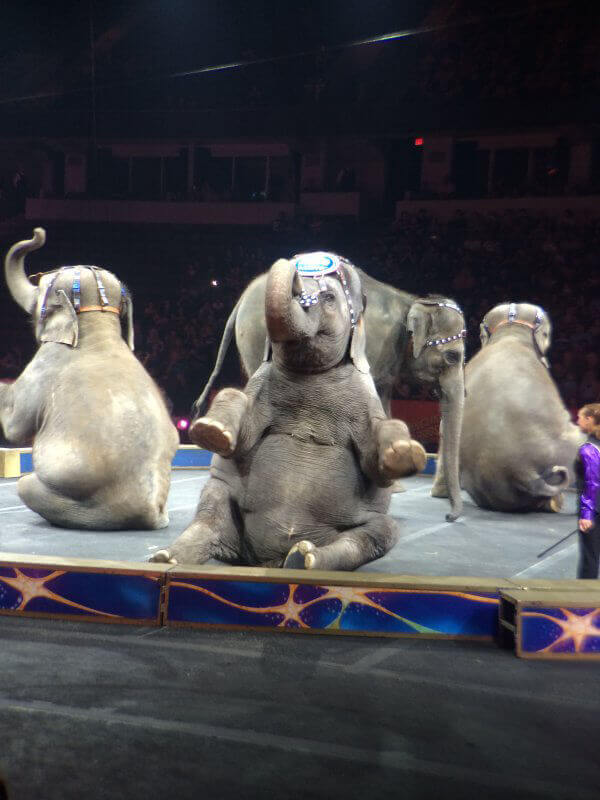 Ringling Bros. went even further, hiring Clair George, a former CIA head of global espionage operations—who was convicted in the Iran-Contra affair and pardoned by President George H.W. Bush—to try to interfere with PETA and others who spoke out against Ringling's use and abuse of animals.
According to a Salon report, George's affidavit suggested that "Feld had set up a special unit, much like the Watergate 'plumbers,' to destroy anyone who threatened the image of the circus as wholesome fun for the whole family …. His main target was People for the Ethical Treatment of Animals (PETA), and similar groups that had annoyed Feld with charges that the Ringling Bros.' elephants were badly cared for."
And that's not all. Under George, former FBI counterintelligence agent Robert Eringer was employed to gain the confidence of Janice Pottker, an author who was writing a tell-all about the Feld family and the circus. Eringer befriended Pottker and convinced her to abandon the Feld story, offering a significant amount of money for her to write a different book first, one that would take two years. Eringer also visited PETA's Maryland office and offered to pay PETA President Ingrid Newkirk a large advance for a book he would publish. She, however, found him shady and declined.
Corporations that profit by exploiting animals try hard to cover up their cruelty, but that never has—and never will—stop PETA from speaking up for animals and exposing abuse wherever it occurs, from the Ringling compound where elephants are harshly "trained" behind the scenes to SeaWorld's concrete prisons where orcas are forced to perform meaningless tricks.