On day two of SeaWorld's appeal of the penalty leveled by the Occupational Safety and Health Administration (OSHA), senior trainer Lynne Schaber testified that trainers who work with orcas receive special instruction on Tilikum and a "Tilly Talk," in which they're informed of Tilikum's involvement with two previous deaths and that if they enter the water with him, they may not survive. Despite these concerns, trainers—including Dawn Brancheau, who was killed by Tilikum last year—were approved to work in close proximity with this angry orca and physically touch him at the water's edge. 
Schaber and Chuck Tompkins, SeaWorld's corporate curator for zoological operations for all SeaWorld parks, also testified that there are no specific steps for trainers to follow to respond to a life-threatening situation in the water and that their lives are ultimately up to their own "best judgment call." Tompkins admitted that the park does not even re-evaluate its protocols after an injury or death because it deems the injuries that occur "a result of human error" and insisted that revising safety protocols is unnecessary.
Finally, the government began questioning Tompkins at length about SeaWorld's corporate incident log, which contains reports of more than 100 incidents of orca aggression at its parks, often resulting in injuries to humans and causing one death by extensive internal bleeding.
Stay tuned.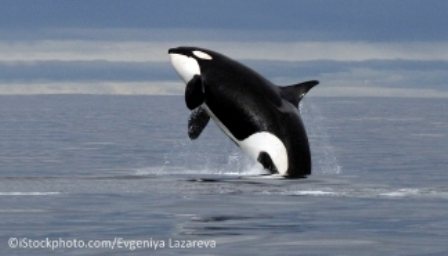 In the wild, orcas swim up to 100 miles per day.
Written by Jennifer O'Connor