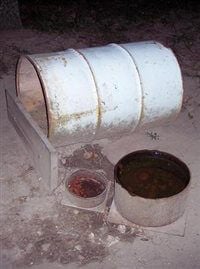 The first four years of Oliver's life consisted of little more than a small patch of dirt, a metal barrel, and a heavy chain. This sweet mixed-breed's owner gave him food and water in dirty, rusty metal bowls—and little else. Day after day, he waited for the kind word or gentle pat that never came.
Desperate to help the dog, a frequent passerby made numerous calls to animal control and the local humane society but to no avail. Faced with the onset of another harsh Midwestern winter, the man then called PETA for help.
It took some persuasion, but we convinced the neglectful owner to surrender Oliver. A PETA member in the area offered to foster him until we found an adopter, but it soon became clear to the foster "mom" that Oliver was right where he belonged.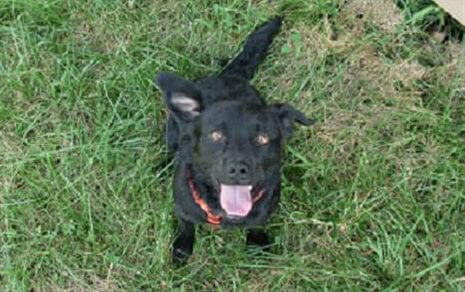 Now the lovable dog sleeps in bed with his doting guardian every night. Free from the chain, he has discovered the joy of running and makes his guardian laugh while he gleefully zips around 2 acres of land under her watchful eye.
Oliver's story would not have had a happy ending without the persistence of his rescuer. If you know of a chained dog in your area, please help—you may be the dog's only hope.
Written by Michelle Sherrow