It's not a good time to be an executive at SeaWorld—which is fine by us because it's never been a good time to be an animal at SeaWorld. This week, Cheap Trick and Trisha Yearwood joined the list of esteemed musicians, including Barenaked Ladies, Willie Nelson, and Heart, who have canceled shows at the park.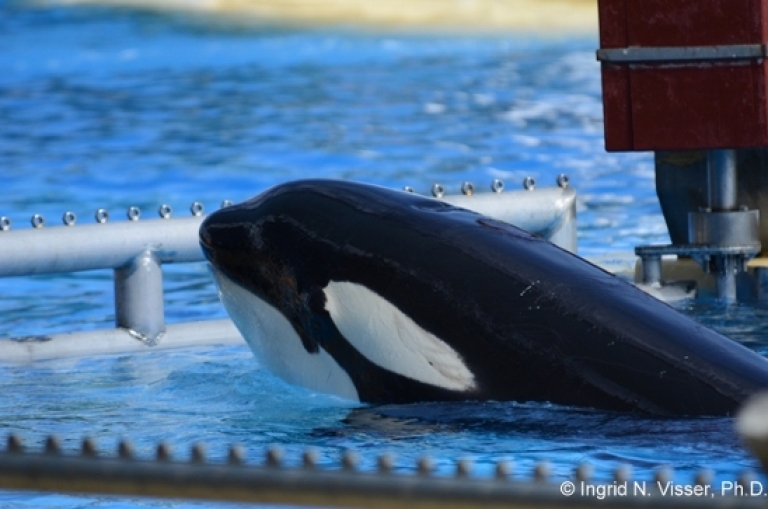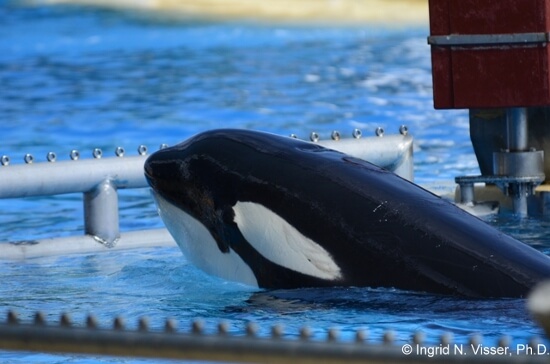 And while SeaWorld's accountants wring their hands, most other people are raising their glasses to Blackfish. House of Cards actor Kate Mara hosted a luncheon celebrating the documentary. The film's director, Gabriela Cowperthwaite, spoke about retiring the marine mammals to sanctuaries, saying, "So you build them an environment that replicates their own environment as closely as possible. So for a killer whale it would be a sea sanctuary where you cordon off a cove and you retire animals to the natural rhythms of the ocean."
And talk about Blackfish and SeaWorld continues to monopolize Twitter:
Honored to have hosted a lunch today for #Blackfish w/director @GabCowperthwait @mannyoprods. See the movie ASAP! pic.twitter.com/VbdWH2tZ60

— Kate Mara (@katemara) December 12, 2013
Joan Jett and Heart are among artists backing away from SeaWorld over the movie #Blackfish: http://t.co/mJ4qoIf9cK

— Rolling Stone (@RollingStone) December 10, 2013
"@juliesanfran: "@HuffPostEnt: Bands cancel SeaWorld gig over "Blackfish" http://t.co/6CSF2vuozM" @mattsorum" excellent

— matt sorum (@mattsorum) December 10, 2013
Go Joan Jett! #foa RT "@Sam10k: VIDEO: Sea World slapped with "cease & desist" letter http://t.co/nXQoJ0mITv

— Sam Simon (@simonsam) December 10, 2013
The Sea World show was planned long ago as an Orlando show. Had we known, we'd have said no then. We said no today. Love you all

— Nancy Wilson (@NancyWilson) December 7, 2013
https://twitter.com/JonathanRKnight/status/407756831520739328
In other Hollywood news:
Ian Somerhalder is proving that yes, he actually can get hotter. Just read what he told The Huffington Post about how everyone can help end cruelty to animals:
 "Animal cruelty is one of the most unfortunate and barbaric demonstrations of human beings manipulating ill conceived notions of 'power' over other species. There is a lot we can do to fight this. We need to support companies that we know do NOT test on animals, work with local shelters and rescues who aid many of our abused, neglected and abandoned creatures, refuse to support factory farms, fight for anti-cruelty laws on all levels of government, and even keep a watchful eye on our neighborhoods looking for reportable signs of animal cruelty. A lot of influence can be made too by setting a good example of what reverence for life should look like."
The gals of The View got animal-friendly and festive this week, giving their audience members faux-fur scarves from Loft.
Miami Marlins left fielder Logan Morrison is all right by us. LoMo has started eating a primarily vegan diet, and the Twitter aficionado has been excitedly keeping his followers up to date on his progress:
https://twitter.com/LoMoMarlins/status/410423403359657986
And he's not the only one who's raving about eating clean, healthy, and animal-friendly.
It's #MeatlessMonday! I just had a tempeh ruben from @RealFoodDaily and @StillManFights had the seitan salisbury steak. #GREAT #vegan food!

— Austin Aries (@AustinAries) December 9, 2013
It's vegan cookie dough… That you can eat WITH A DAMN SPOON ARE YOU KIDDIN ME? #mmmthatsoundsgood… http://t.co/SReqWk4BIO

— hayley from Paramore (@yelyahwilliams) December 11, 2013
Please read this article from @RollingStone – the horrific cruelty to animals for cheap meat is unforgivable. http://t.co/Ou327MLwHD

— Kate Bosworth (@katebosworth) December 10, 2013
Speaking of animal-friendly, congrats are in order for our talented friends Joaquin Phoenix, Edie Falco, and Kate Winslet, who have all been nominated for Golden Globe awards. We're rooting for you!
To keep up with what all your favorite stars are doing for animals, follow @PETA on Twitter.