Ian Somerhalder and Nina Dobrev might not be an item anymore, but they still have mad respect for each other's compassion for animals and don't mind telling the world about it. Their most recent endearing exchange occurred when Ian posted about his new rescued dog on Twitter: "Pls send some positive vibes for my little girl, Nietzsche who goes under the knife to be Spayed in a few minutes! STOP OVERPOPULATION-SPAY AND NEUTER Thank you!"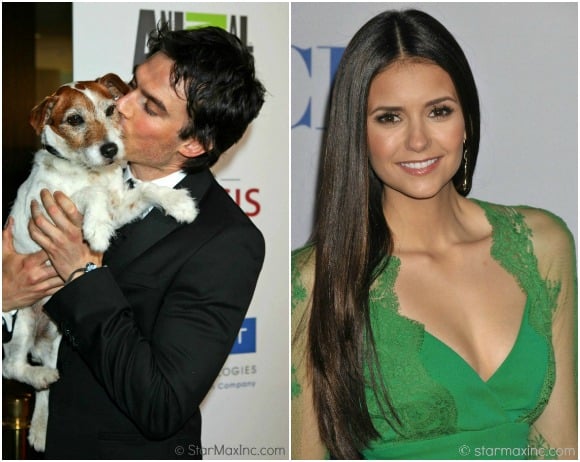 Nina promptly responded, "Awww poor little Nietzsche … Goodluck kiddo!" Could their shared appreciation for animals and each other eventually help the couple reunite?
And elsewhere on Twitter, celebrities were celebrating a possible end to horse-drawn carriages in New York, calling out fur-wearers, and pleading for freedom for elephants abused by circuses.

In other celebrity news:
Queen guitarist Brian May has had enough of badgers being badgered. The British government is slated to kill about 5,000 badgers in the next six weeks. May joined forces with other animal advocates on the ground who were attempting to stop the killings and said, "I'm here to support our people on the ground doing what they can to observe and try to save the lives of badgers. I believe the Government is doing something very immoral in our name, using our money. Once the country sees what is going on with the brutality and the senselessness of this Government policy I don't believe Britain will stand for it. We are a decent animal-loving people."
Zooey Deschanel's rescued pups have been rubbing elbows in Hollywood. The actor was snapped on the set of New Girl with her best buds by her side.
To keep up with what all your favorite stars are doing for animals, follow @PETA on Twitter.