PETA's "pig" was stationed outside the HoneyBaked Ham store in Cincinnati, Ohio, to urge customers to have mercy on his brethren by not serving them up on a platter during Easter feasts.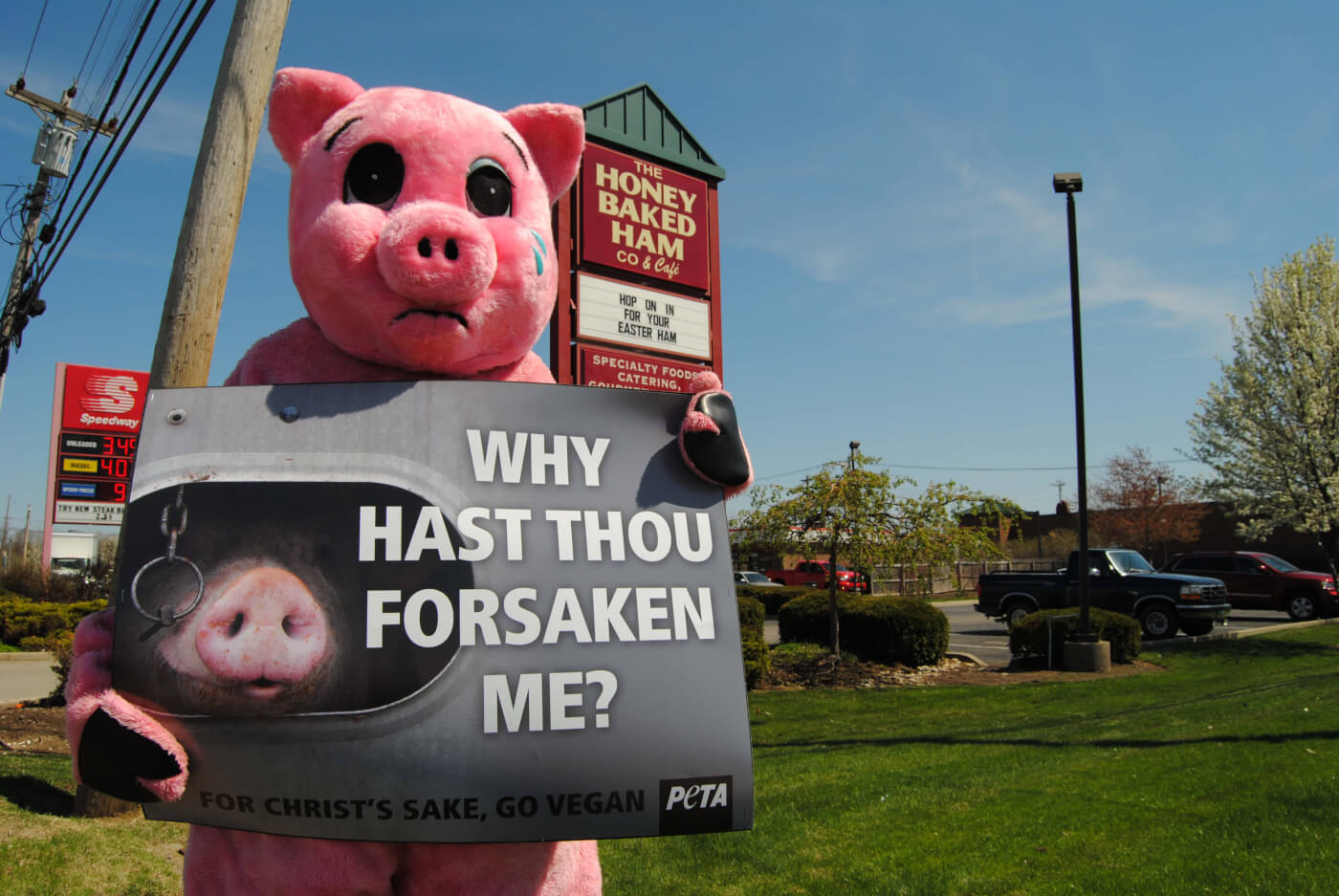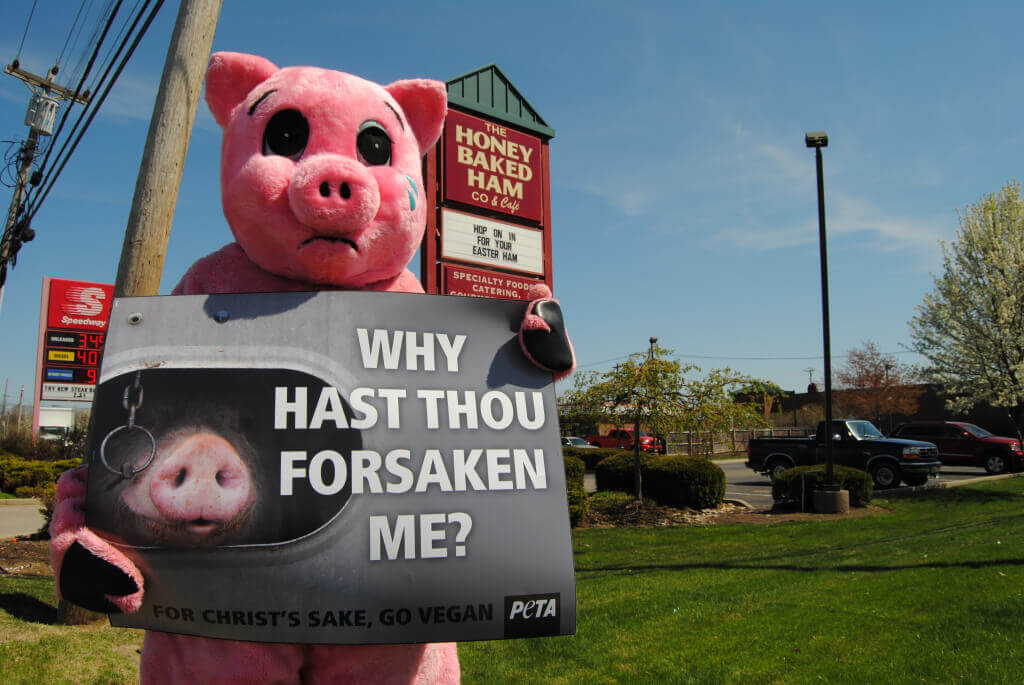 It's hard to imagine how the tradition of celebrating the resurrection of Jesus over the amputated, chemically preserved hind leg of a pig ever got started. After all, Easter is about new life, rebirth, and salvation. Ham is about none of those things—it's about misery, destruction, and death.
Wouldn't it be more appropriate to celebrate Easter over a meal that is a celebration of life?