I read Dracula when I was 8 or 9 (yes, I was one of those kids), which didn't exactly help get rid of my fear of the bats who lived in our attic and occasionally needed to be guided out a window. As it turns out, the bats created by horror writers and children's imaginations aren't nearly as interesting as real bats are: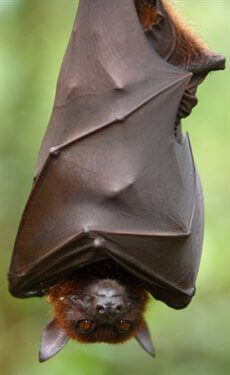 © Jeryl Tan | iStockphoto.com

To learn more about bats, help control insects, and provide a home for these fascinating animals, consider putting up a bat house. You can prevent bats from finding their way into your house by sealing up holes near the roof after any existing colony has left for winter hibernation.
Written by Heather Faraid Drennan