In the same week, two different truck drivers hauling animals to slaughter in two different states crashed and killed many of their unwilling passengers. So PETA is trying to make sure that these animals didn't die in vain.
A driver in a two-level 18-wheeler hauling about 100 cows crashed just outside of Albany, New York, overturning the truck. People who lived nearby tried to help the surviving cows get out of the vehicle, but at least five died in the crash and six more were so severely injured that they had to be euthanized at the scene. In Sioux City, Iowa, a truck carrying close to 600 turkeys also overturned, killing more than 500 of them. The local animal control agency was able to take in the 35 surviving birds.
PETA is seeking to place roadside memorials near both crash sites to remind drivers that all lives are precious and that it is also tragic when animals suffer and die.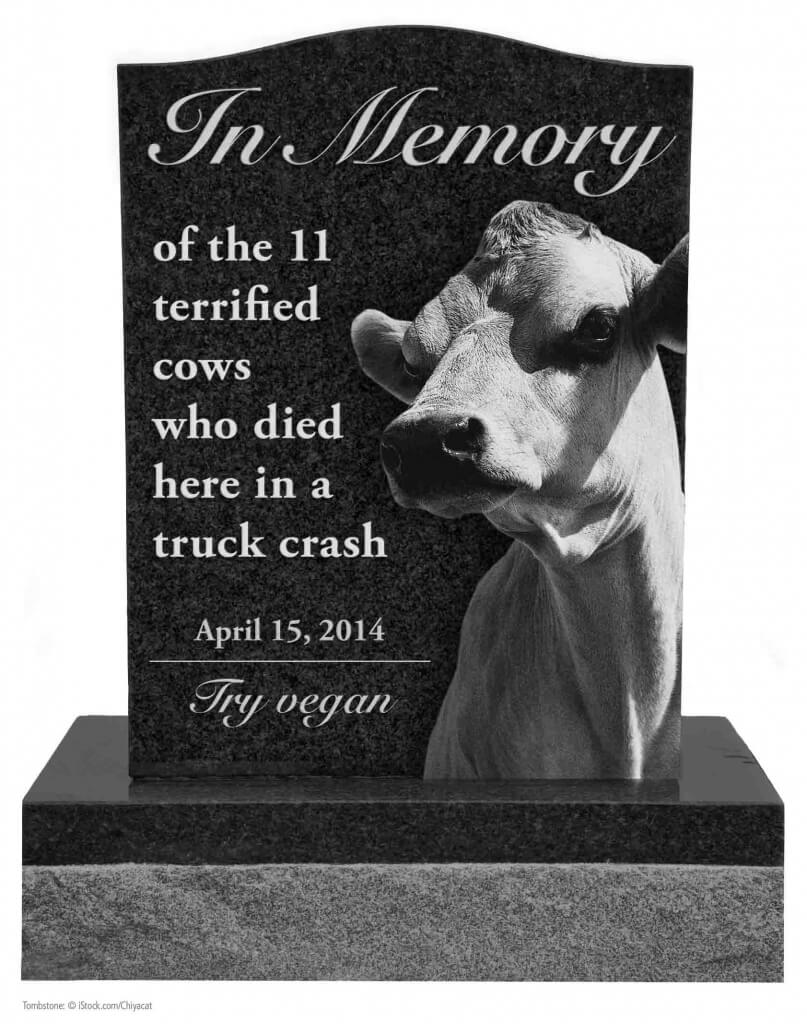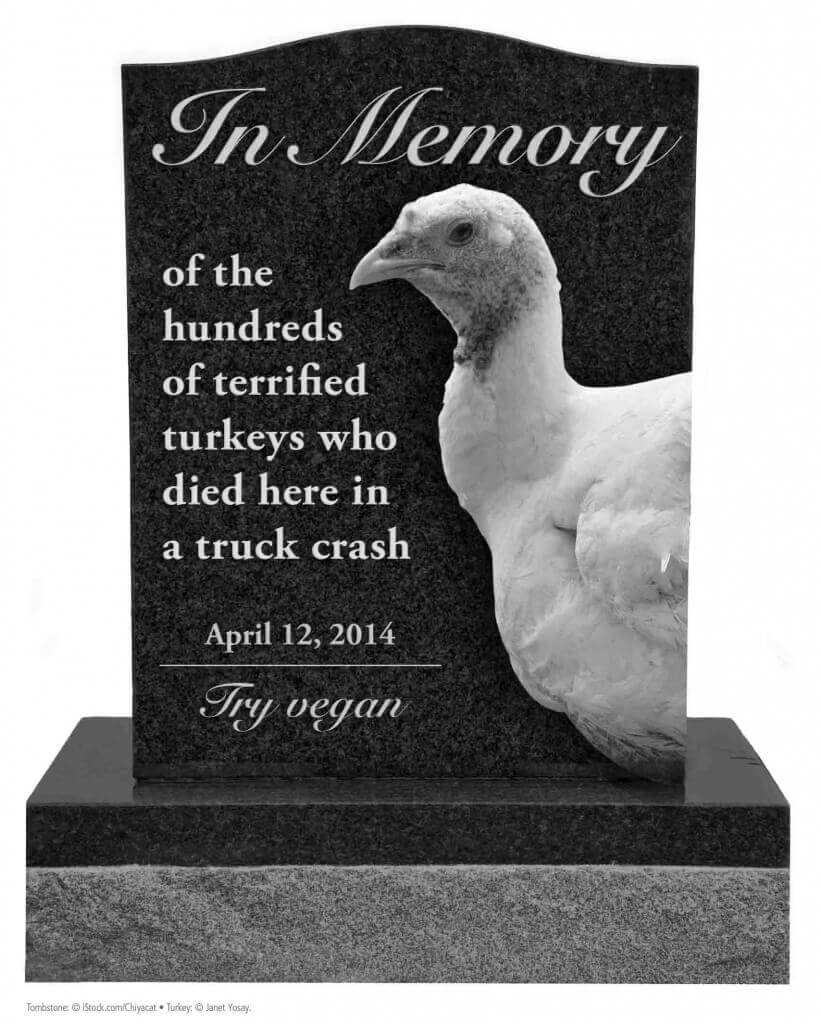 Of course, every drive to the slaughterhouse is terrifying. Animals are crammed onto trucks, where they often go without food, water, and rest for the entire journey, which can be days long. Many collapse in hot weather, and in the cold, they sometimes freeze to the sides of the truck before workers pry them off with crowbars.
At the slaughterhouse, animals are hung upside down and their throats are slit, many of them while they are still conscious. PETA is hopeful that our roadside memorials will remind everyone who passes that animals don't belong on the interstate any more than they belong on our plates.