After a horse named Spartacus was pinned under a carriage in a horrifying accident outside the Plaza Hotel in New York City yesterday, PETA and NYCLASS held a protest at the site of the accident today to reinforce calls for a ban on the cruel and archaic industry.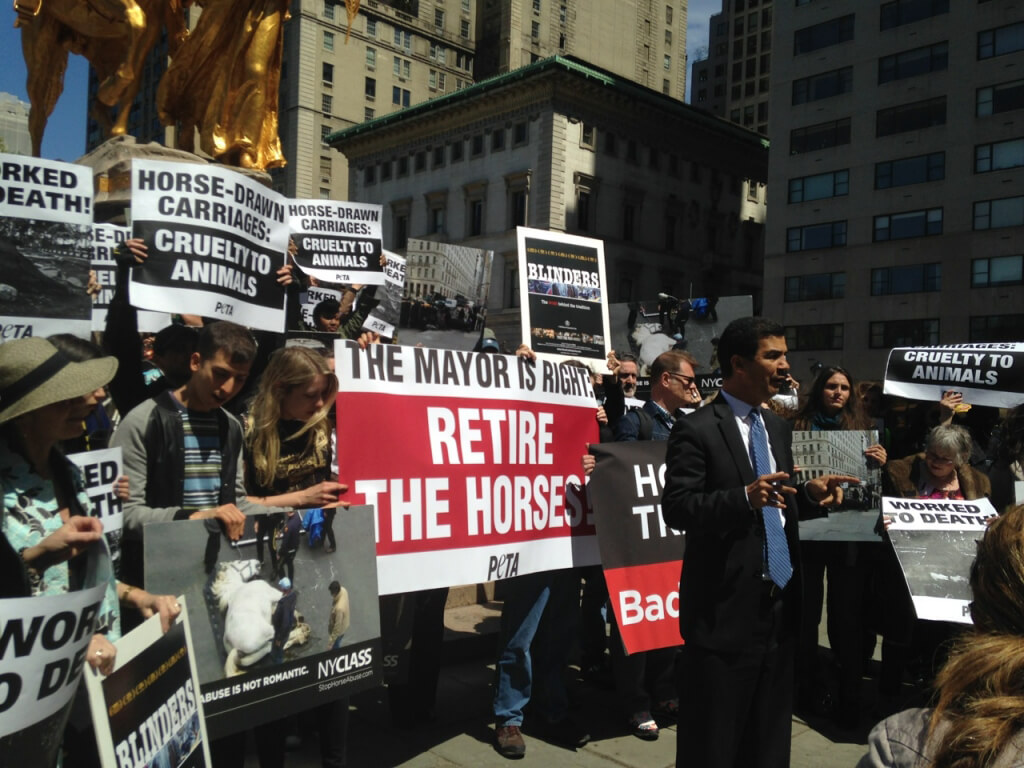 According to an eyewitness, the accident occurred after a bus passed very close to the carriage, spooking Spartacus and causing him to bolt. As the horse was running, the carriage jumped the curb and overturned, pinning the horse to the ground.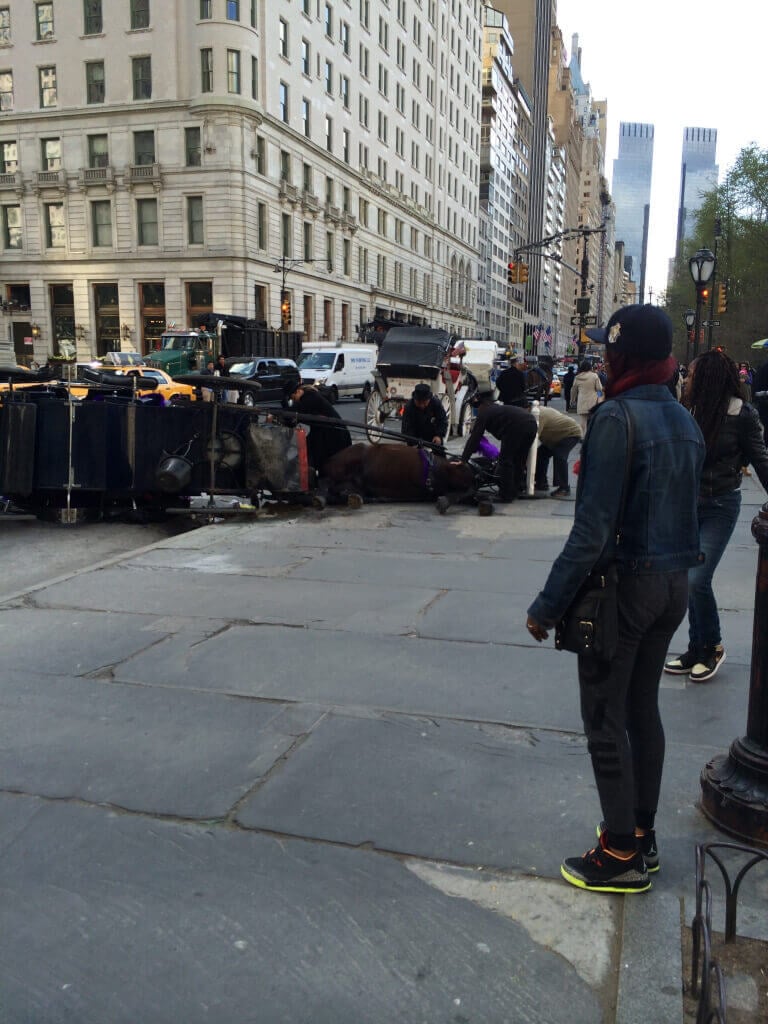 According to the witness, the drivers were more concerned with the damage to the carriage than the horse: "One man suggested cutting the carriage and the other said no because it would come out of his pocket (he clearly had one concern, of which the horse was not)."
The witness reports that even though the carriage company claimed that Spartacus was uninjured, she clearly saw him limping.
The crash was the fifth reported accident in the U.S. involving a horse-drawn carriage in two weeks. One crash in Oklahoma earlier this week injured nine children.
What You Can Do
Horses and traffic don't mix, which is why P!nk, Lea Michele, Alec Baldwin, and many other celebrities are speaking out in favor of a ban on horse-drawn carriages in New York City. Please tweet your support for a ban to New York City Mayor Bill DeBlasio (@BilldeBlasio) using the hashtag #TYDeBlasio.