Remember the pigs we told you about last week who were saved from being killed as part of a college agriculture class? (The pigs were being used to "illustrate" gestation by being kept in cramped crates, and their "thank-you" for all that hardship was to be a trip to the slaughterhouse.) Well, the ladies have been making themselves right at home in their new digs at The Cow Sanctuary, and every day brings a new discovery, a new joy—such as Thanksgiving dinner!
They've been rolling in the lush green grass …
… and in the straw.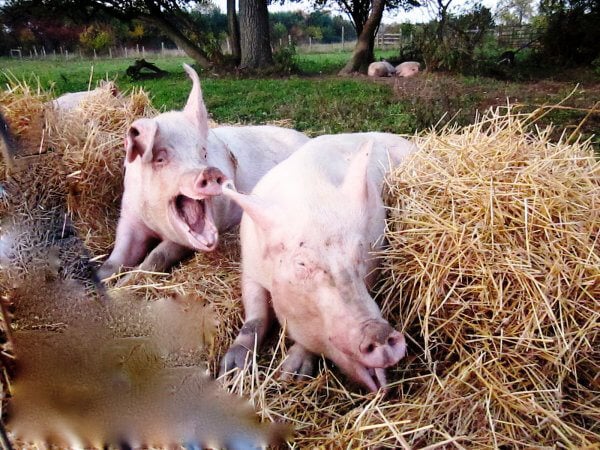 They've been splashing in their water troughs.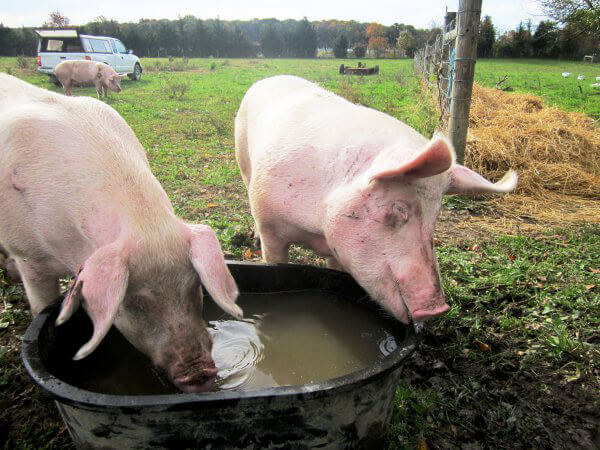 They even "helped" with the construction of their new storm shelter.
And for Thanksgiving, they snacked on apple-stuffed pumpkins …
… lots and lots of them!
Happy Thanksgiving, gals!
Updated March 24, 2015:
Snoozing in the straw.
What You Can Do
Give animals a reason to be thankful by forgoing turkey and ham this Thanksgiving. Find festive vegan recipes on PETA's Living page.