Hurricane Matthew has devastated much of the Southeastern United States this weekend, and the intense storms left behind massive damage and record-breaking floods. PETA's Community Animal Project is on the ground in North Carolina, where they're trudging through the water to search for lost, injured, and stray animals; deliver food, treats, and medicine; and help animal guardians cope with the aftermath of the storm.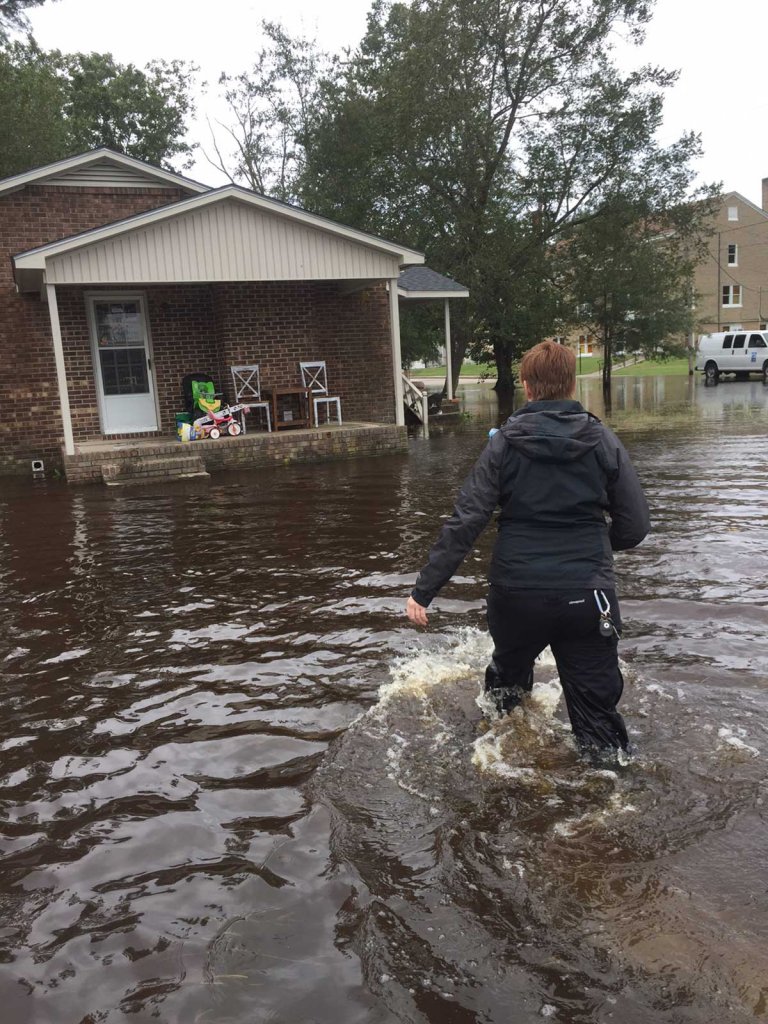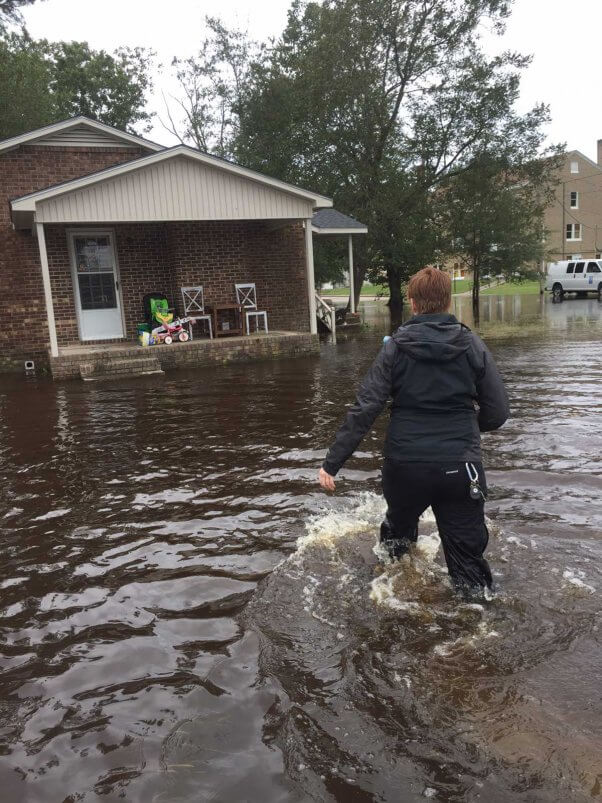 PETA serves the animals of northeastern North Carolina year-round by providing food, veterinary care, free spay and neuter surgeries, and doghouses through the Community Animal Project. Last week, PETA staff members were busy calling hundreds of client families in the affected areas to warn them about the storm and encourage them to take their animals indoors. Our rescue team is pleased to report that many residents heeded these warnings and brought their animals inside before the storm hit!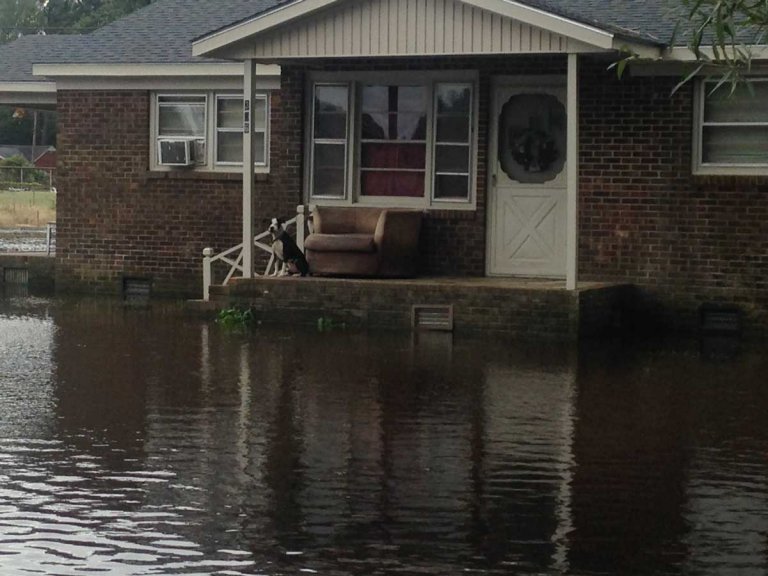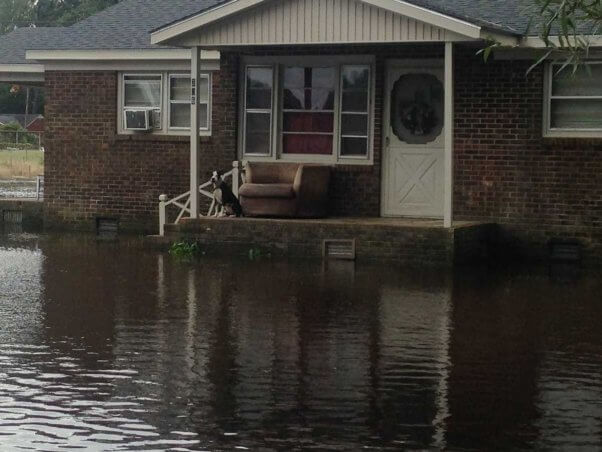 On Sunday morning, PETA's teams were able to help rescue an injured raccoon and a lost dog who was in need of shelter. They've also been busy delivering sturdy doghouses for dogs who had only leaking plastic "houses."
What You Can Do
Never leave your animals behind in a natural disaster. Hurricanes are not preventable, but the unnecessary death and suffering of animal companions are.