September was another record-breaking month for PETA's Mobile Clinics Division: We  spayed or neutered more than 1,600 dogs and cats, including feral cats, often at no cost to their guardians. And that fantastic number includes 141 pit bulls, most of whom were "snipped" for free!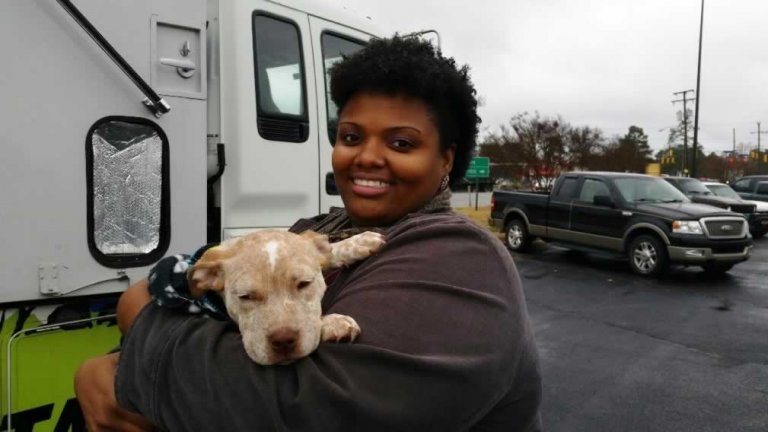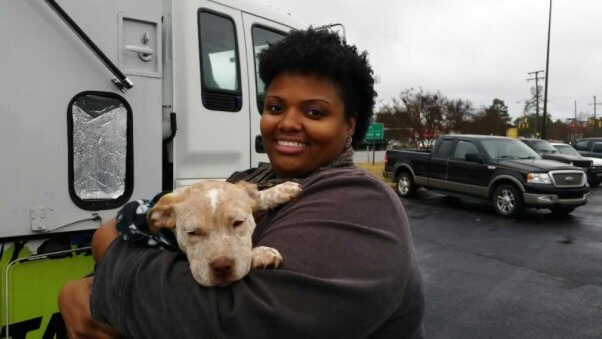 Why does PETA offer this service? Because pit bulls are the world's most abused dogs. We visit pit bulls who are suffering every day, and we don't want to see more of them being born only to end up used as living burglar alarms, anchored by heavy chains 24/7 to dirt patches strewn with their own waste, abused by dogfighters who cut off their ears and throw the dogs into the ring to rip each other apart, bred and passed around like currency, or, as happens to so many, euthanized because there aren't enough decent homes for them. Because pit bulls are plentiful, it's easy for abusers who are drawn to the dogs' "tough" image and reputation to get their hands on them, especially since many shelters have abandoned the precautionary home and reference checks that used to be obligatory.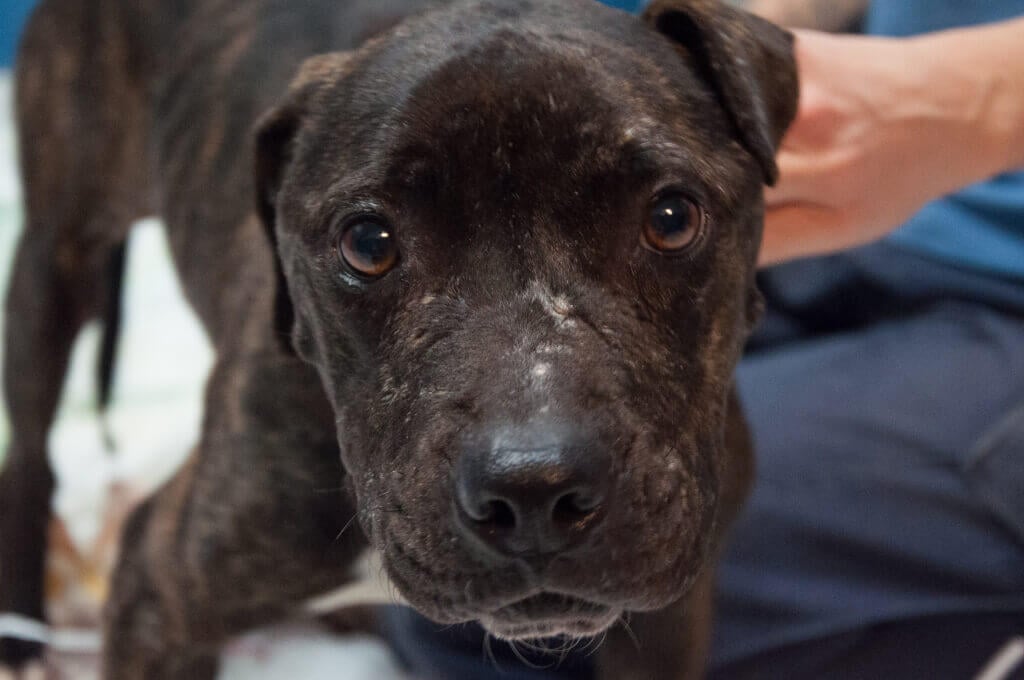 If we can prevent the pit bulls who are already alive from adding to the glut of homeless animals, we can prevent a great deal of suffering. That's why PETA's clinics sterilize about 100 pit bulls every single month, all at no cost to their guardians. To help spread the word about this marvelous deal, we turned one of PETA's spay/neuter clinics into a mobile billboard by painting the offer across its side. Now, every time the clinic hits the road, people learn that they can get their pit bulls "fixed" for free.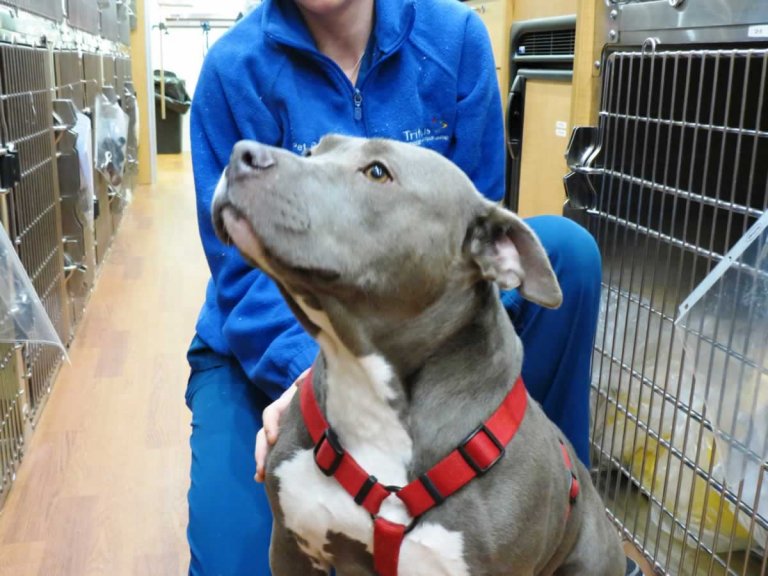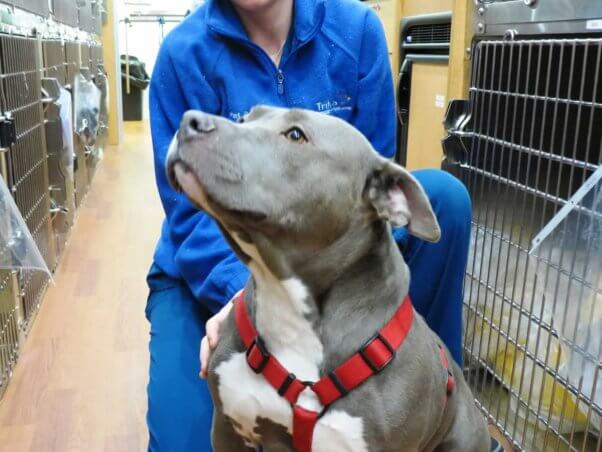 The key to a "no-kill" nation is making sure it's a "no-birth" nation. The way to prevent more dogs of any breed (and cats, too) from ending up abused, on the streets, or euthanized for lack of homes is to stop the flow of births. That's why PETA makes it as easy and convenient as possible for people to take advantage of our low-cost or free spay/neuter services. Our clinics travel to communities all over the Hampton Roads area of Virginia and beyond, and we even offer free roundtrip transportation for animals whose guardians don't have a car or are physically unable to drive them to the clinics and back.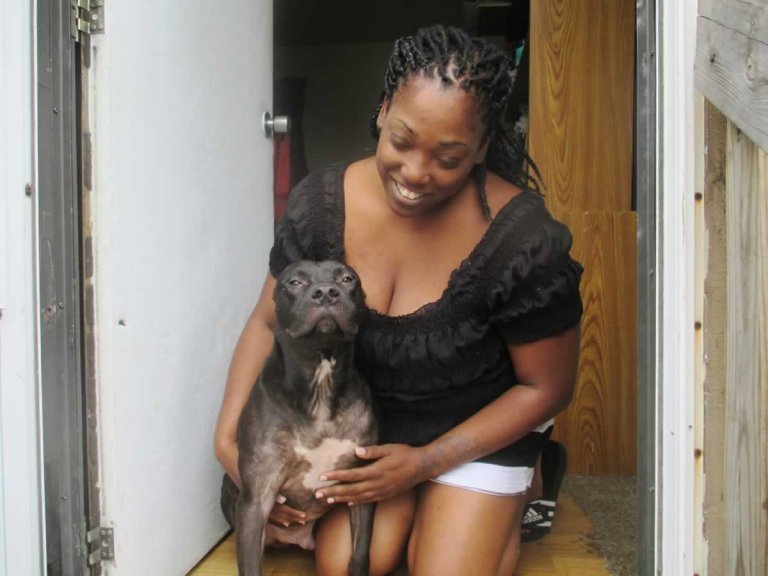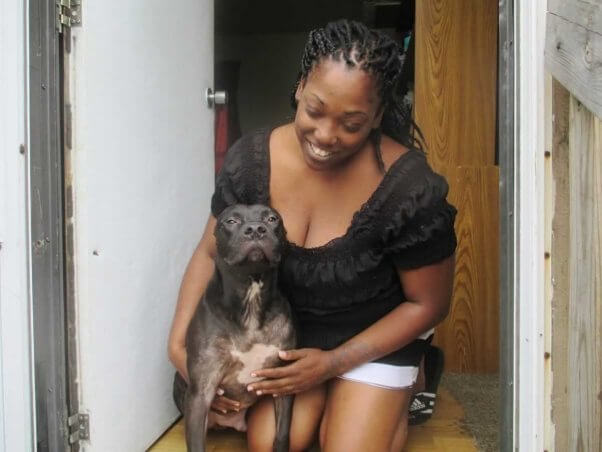 PETA staffers also attend community events and civic league meetings to talk to residents about the vital importance of spaying and neutering. All this is making a lifesaving difference: Every spay surgery that a PETA's mobile clinic performs for a pit bull (or dog of any breed) prevents potentially 67,000 puppies from being born over the course of six years! That means tens of thousands of dogs won't have to spend their lives shivering and chained, scarred physically and emotionally from being repeatedly attacked, being beaten and starved by criminals who try to make them "mean," or other cruel fates.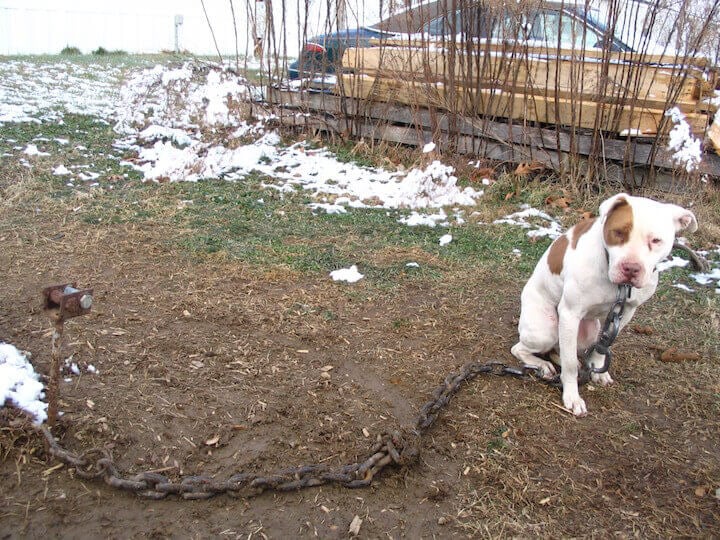 Please, if you care about pit bulls (or any dogs), support efforts to have them sterilized. Let's ban breeding if we can. It's the single most effective thing that we can do to help them. And please consider supporting PETA's mobile clinics so that they can continue saving lives, one snip at a time.