A PETA fieldworker spotted this tiny cat while checking on a chained dog at the same address in rural North Carolina.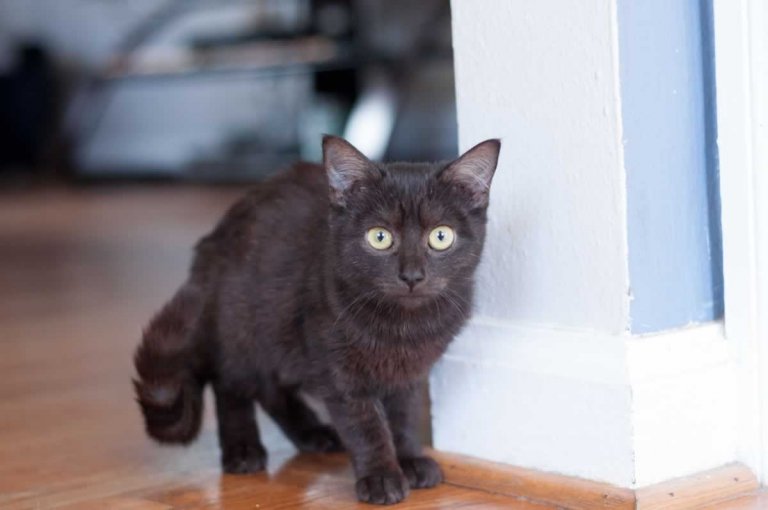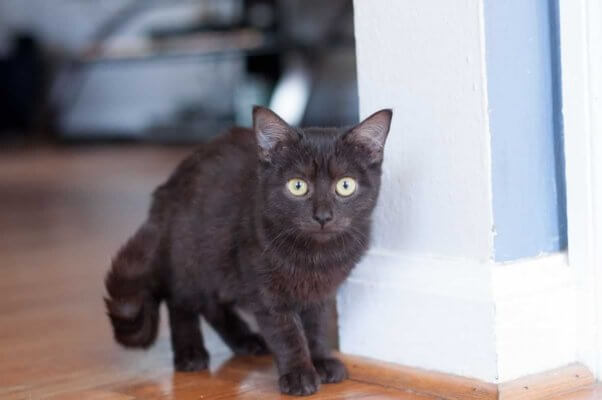 The animals' owner realized that she wasn't able to provide them with proper care and agreed to allow PETA to find them new homes. Because the cat was so tiny—she weighed less than 2 pounds—the fieldworker thought she was a young kitten who was perhaps 10 or 12 weeks old at the most. But after taking her back to PETA's Norfolk, Virginia, headquarters and having one of our mobile clinic vets examine her, we discovered that she was actually closer to 6 months old. She was so small and thin because she was severely malnourished—and she also had an untreated upper respiratory infection that left her eyes crusted with mucus.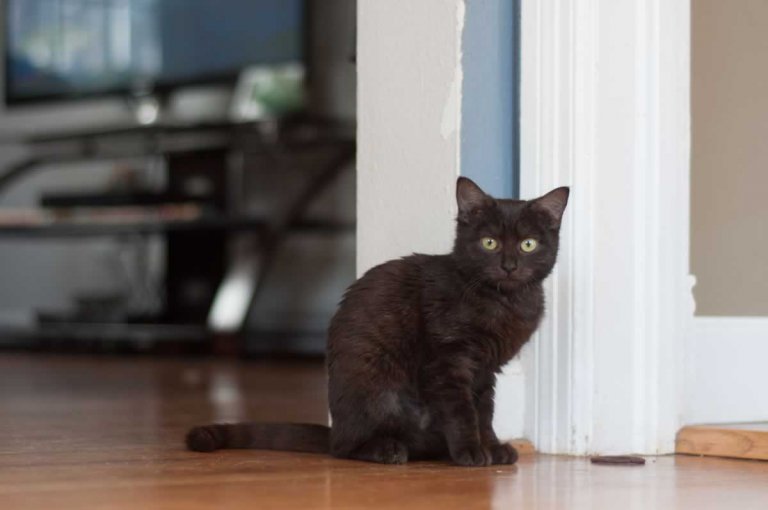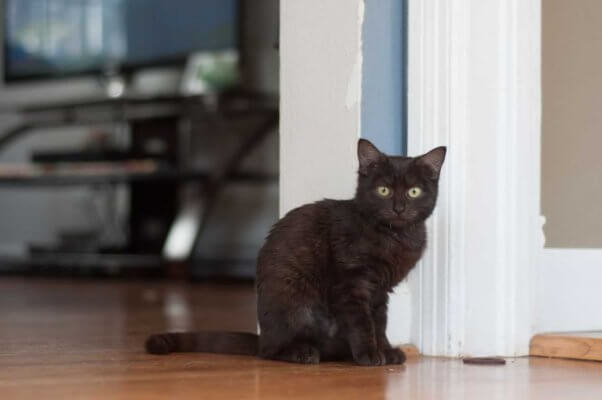 We knew that because the cat, whom we named Reese, was so sick, she needed some extra TLC before going to a new home. We immediately began treating her with antibiotics and placed her in a foster home, where she started receiving proper meals, perhaps for the first time in her life. A month later, she has recovered from her upper respiratory infection but still only weighs about 4 pounds, so it's likely that she'll always be a tiny cat, even once she's full-grown.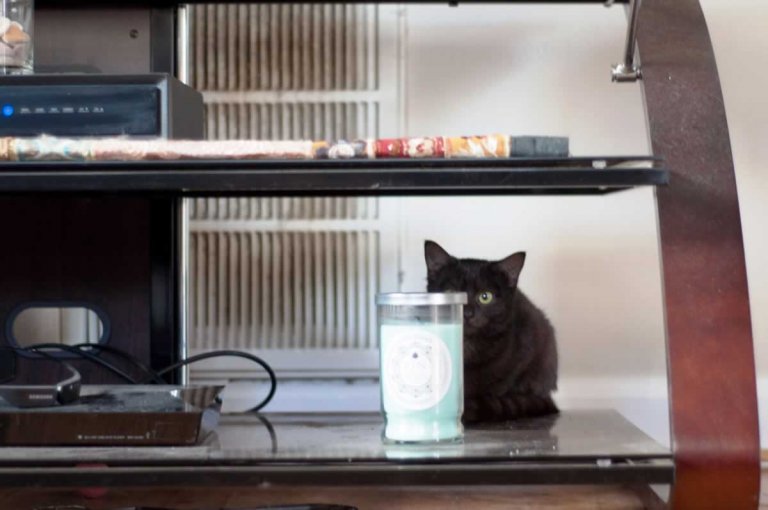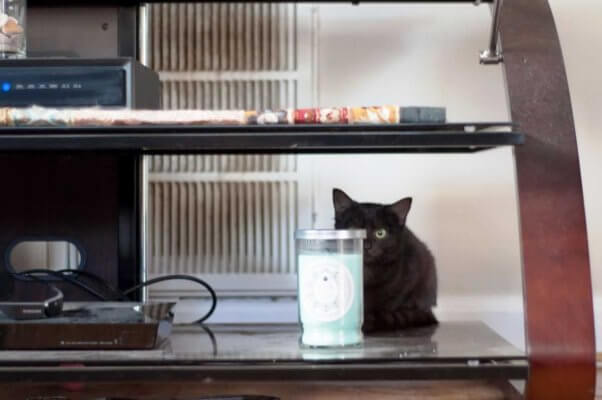 Her foster mom reports that Reese was a little shy at first, but after she warms up to someone, she's a snuggler extraordinaire. She will readily curl up on any available lap, chest, back, or even shoulder (because, yes, she's small enough to perch on your shoulder like a parrot).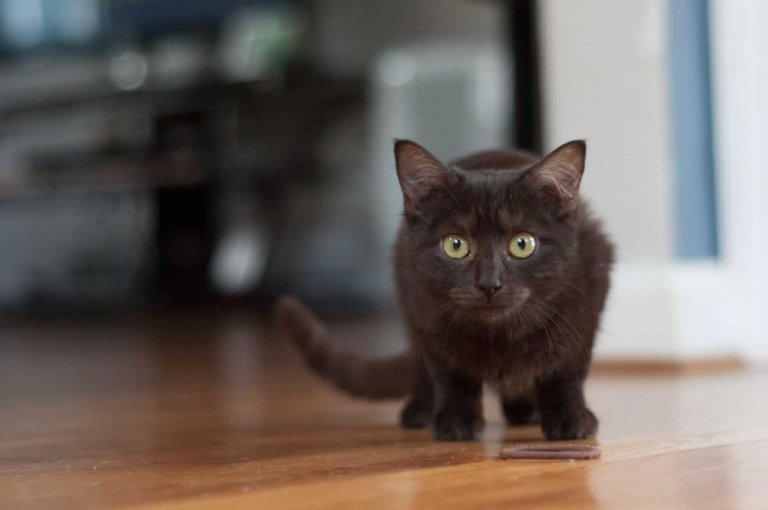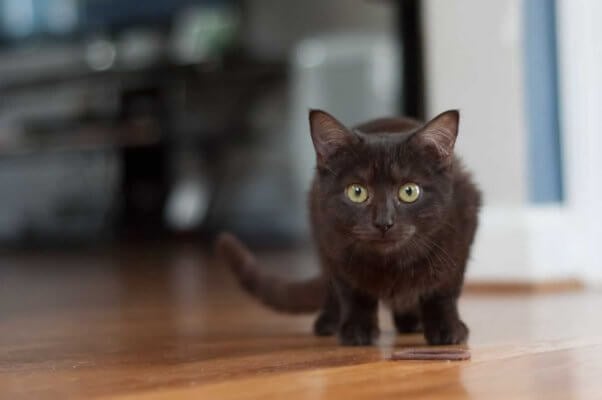 Now that she's feeling better, Reese is very playful and loves chasing pretty much anything that moves. She is also a big fan of cardboard scratching posts, especially if they've been garnished with catnip. She's a bit of a chowhound, having gone for so long without regular meals, but who can blame her?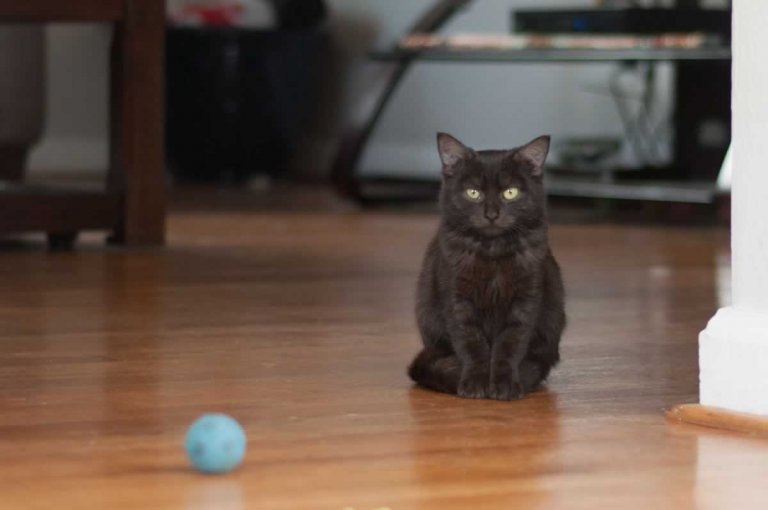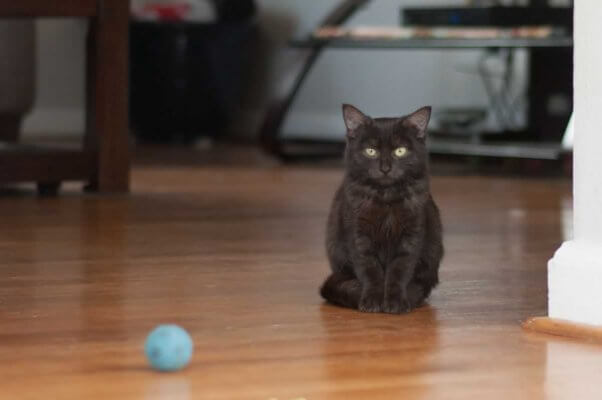 Reese shares her foster home with a dog and several other cats and gets along well with them. In fact, her foster mom thinks that she'd do best in a home with at least one feline or canine playmate.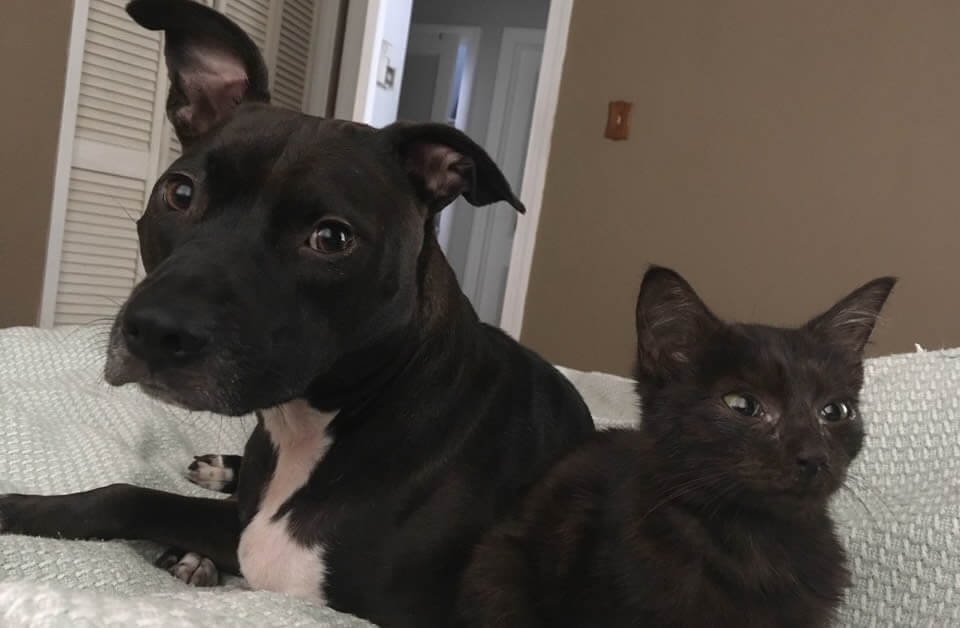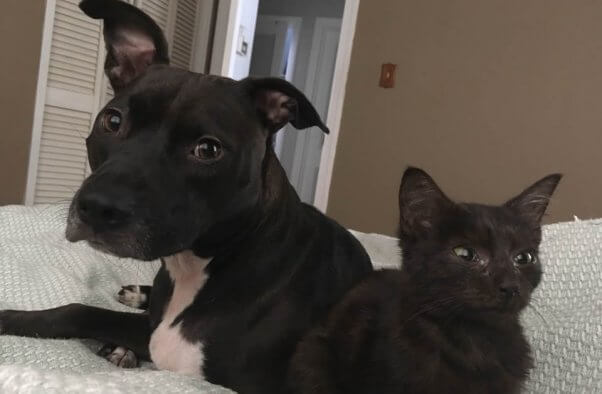 Do you have room in your home for an itty-bitty kitty with a plus-size heart? If you live anywhere on the East Coast, e-mail [email protected] to get the deets on giving Reese a new lease on life.