Visitors to the Metro Animal Care and Control (MACC) shelter in Nashville, Tennessee, would never guess to look at Eenie, Meenie, Miney, and Moe, as they busily nibble on snacks and run on their exercise wheels, that just a few months ago, the four bright-eyed little mice were suffering and so sick that they required thousands of dollars of veterinary treatment.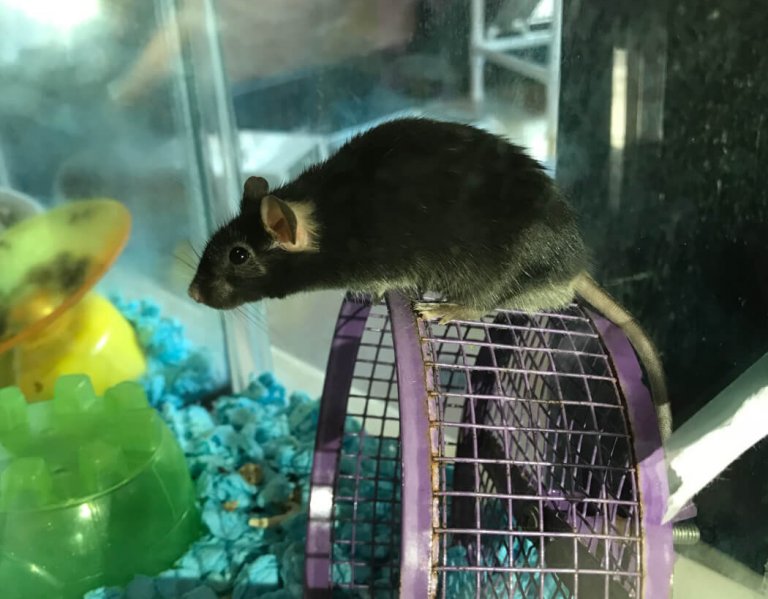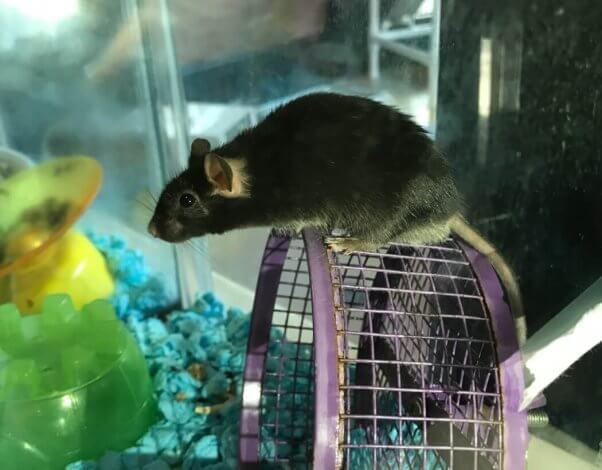 Back in March, acting on evidence provided by PETA, MACC and the Nashville police raided a local PetSmart store and seized the mice, along with two guinea pigs, who were suffering from upper respiratory infections, eye infections, ear infections, and skin problems. "The shape that these animals were in when we seized them was really bad," said Assistant District Attorney Katie Ladefoged. "[T]hey must have been in a great deal of pain."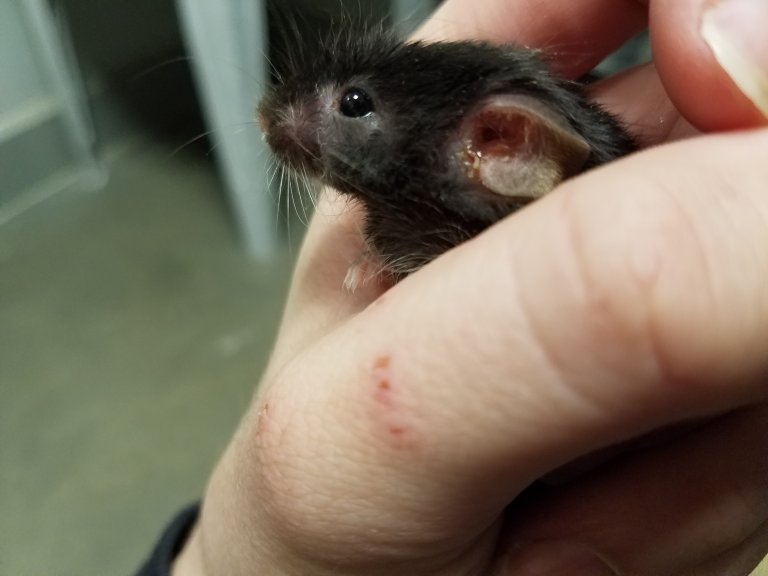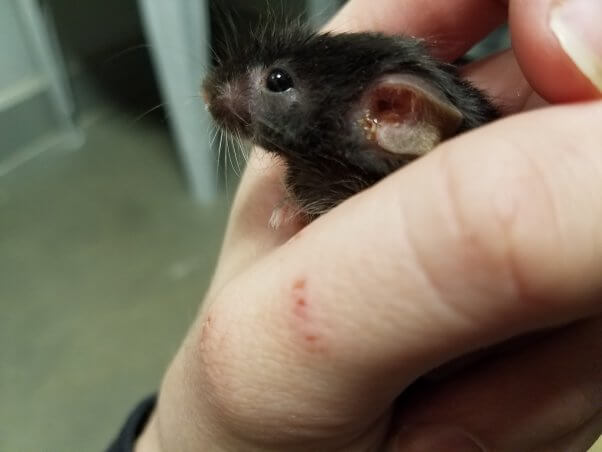 Three PetSmart managers, who refused to provide sick, injured, and dying animals with veterinary care in order to "keep costs down" so that they would receive bonuses, were charged with cruelty, and last week, they pleaded guilty and were ordered to perform community service and to repay the veterinary and care costs for the rescued animals—a total of $16,156.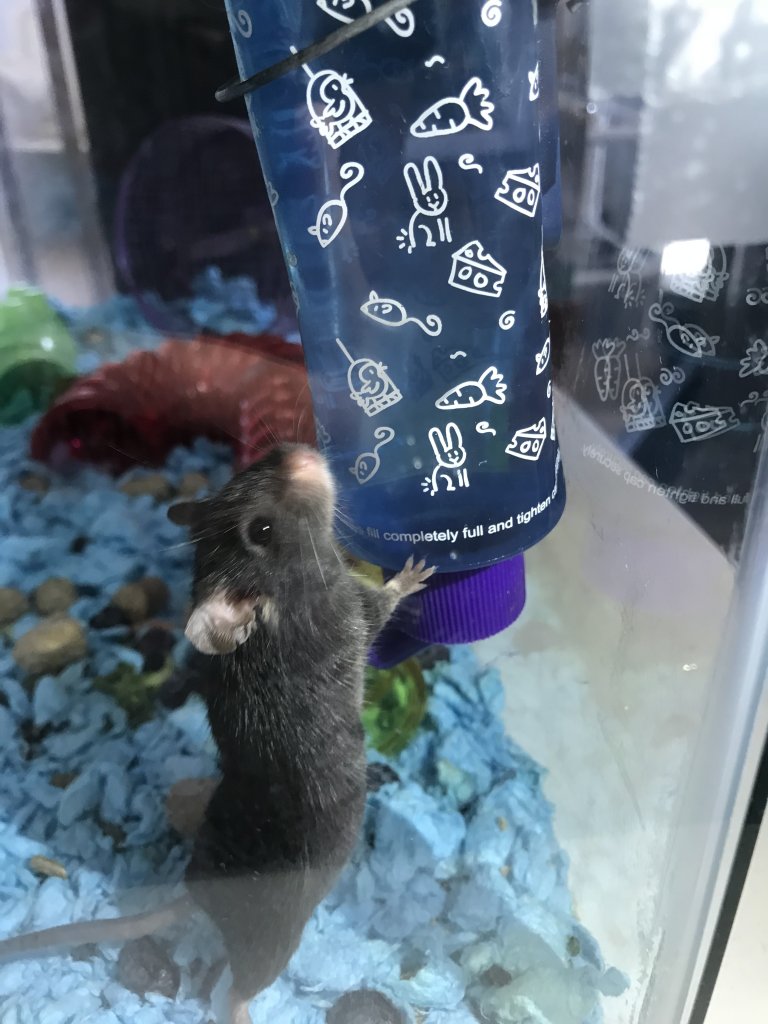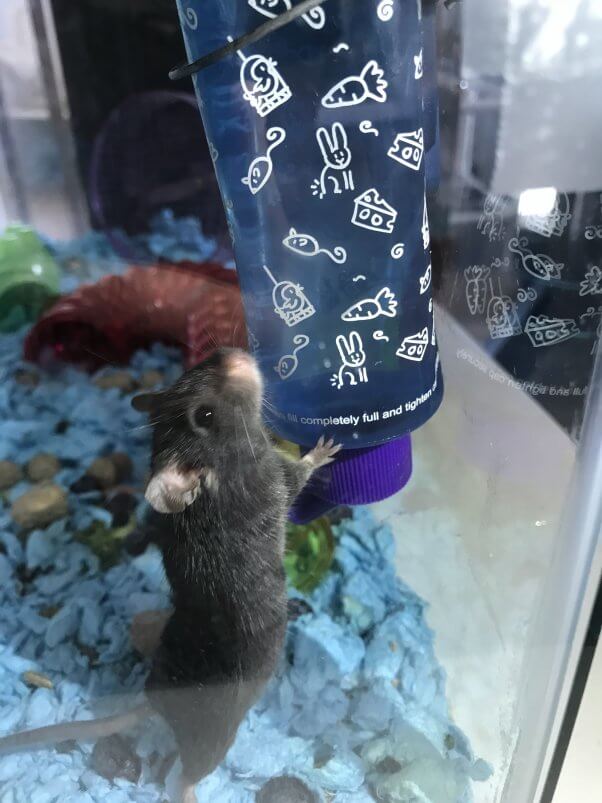 That veterinary treatment included surgeries for some of the animals, all of whom were reportedly showing improvement within just one week of their rescue. "It is rewarding to see them run around and be active and they are very, very cute," said MACC investigator Sue Baker.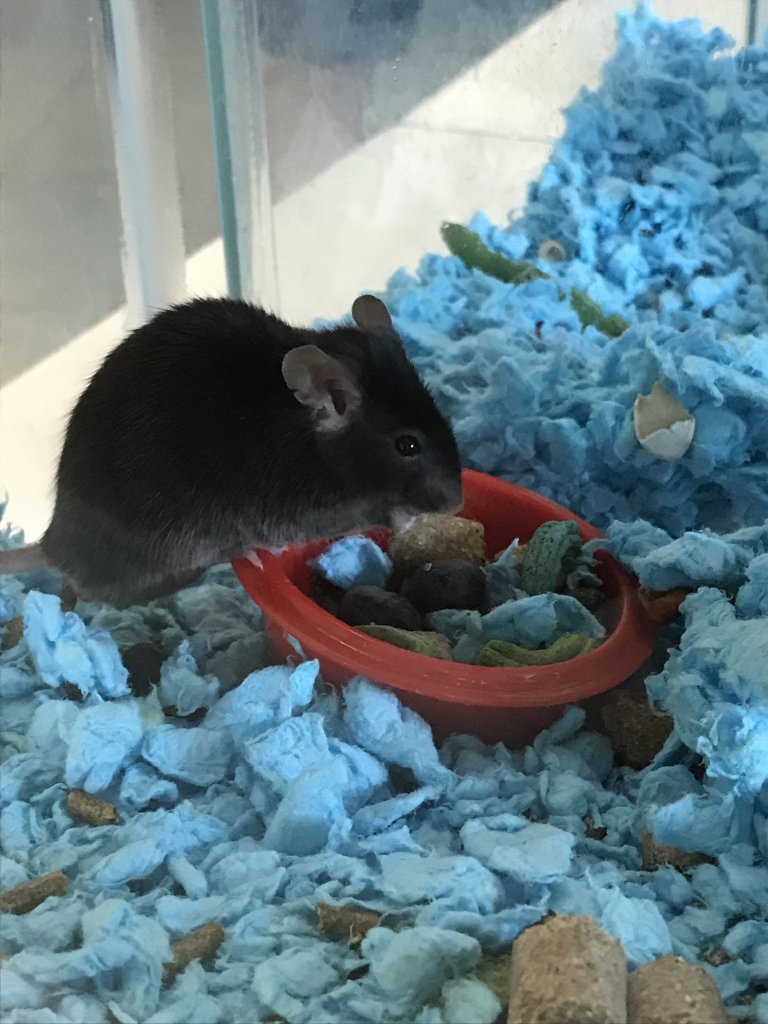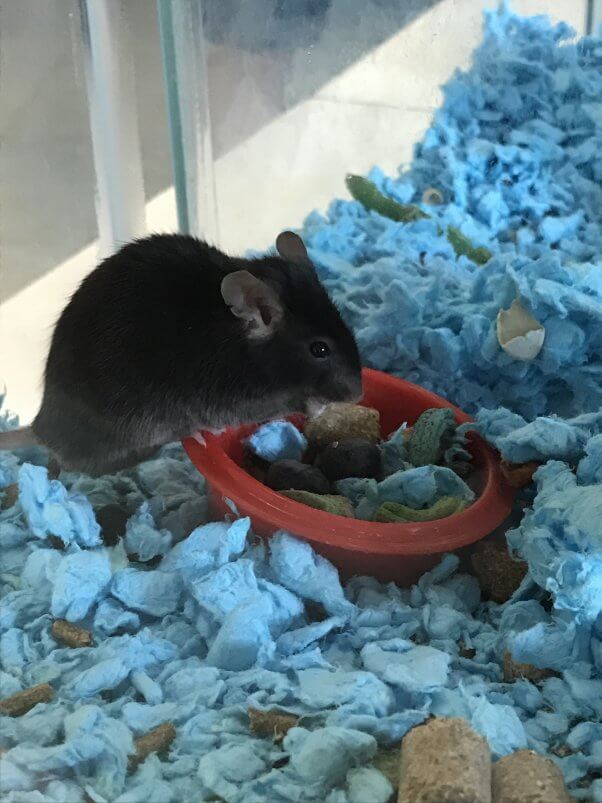 The two guinea pigs have now been adopted, but Eenie, Meenie, Miney, and Moe, while just as cute as the proverbial tiger's toe, are still looking for a mouse house of their own to call home.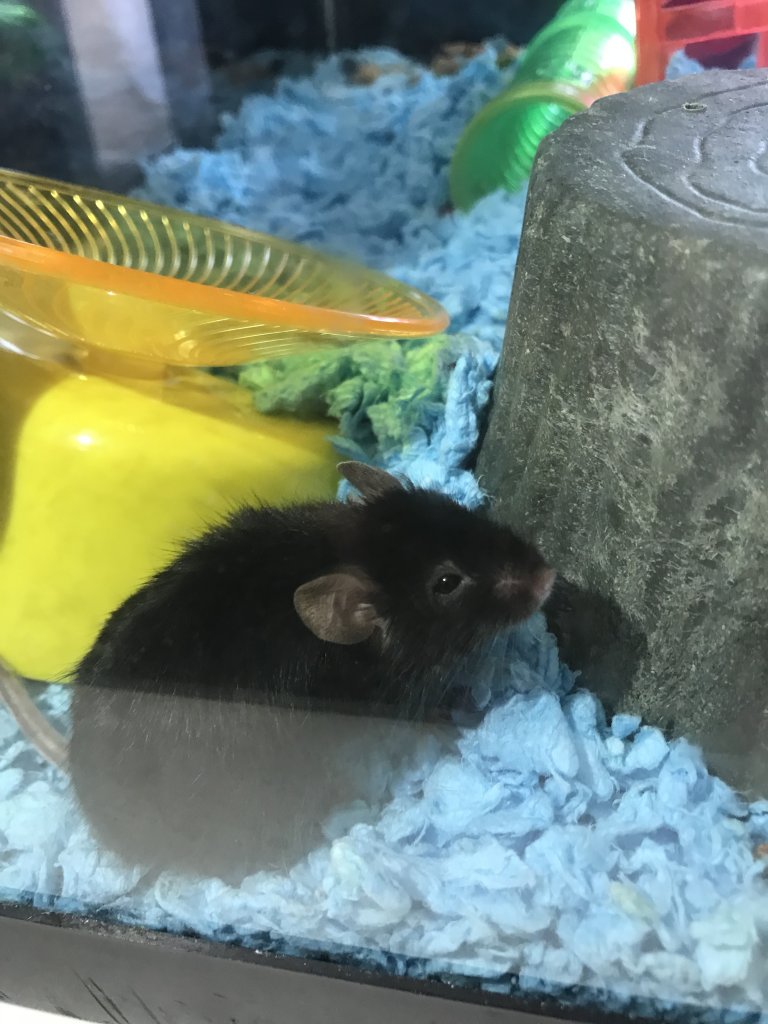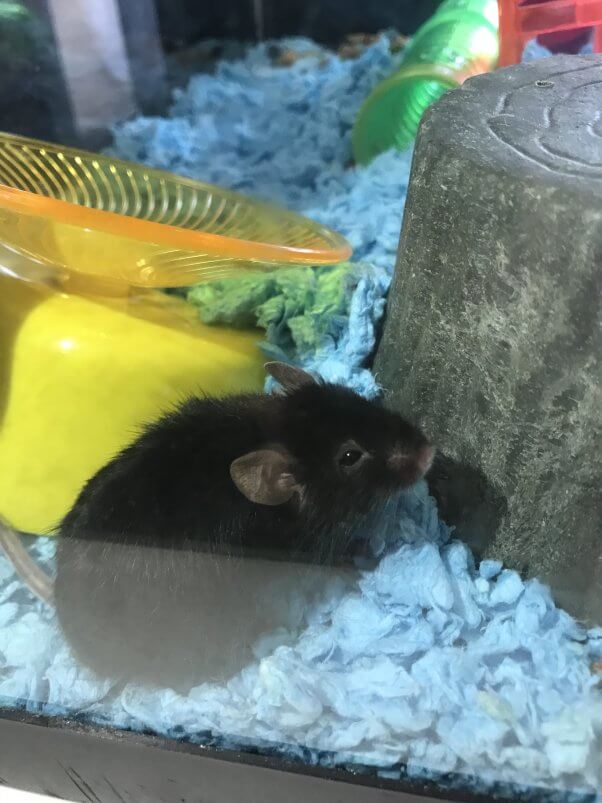 Are you interested in opening your home to a bewhiskered buddy? If you live in the Nashville area, we encourage you to stop by MACC and visit Eenie, Meenie, Miney, and Moe. If you give MACC a holler, its staff might let you go … home with one of them!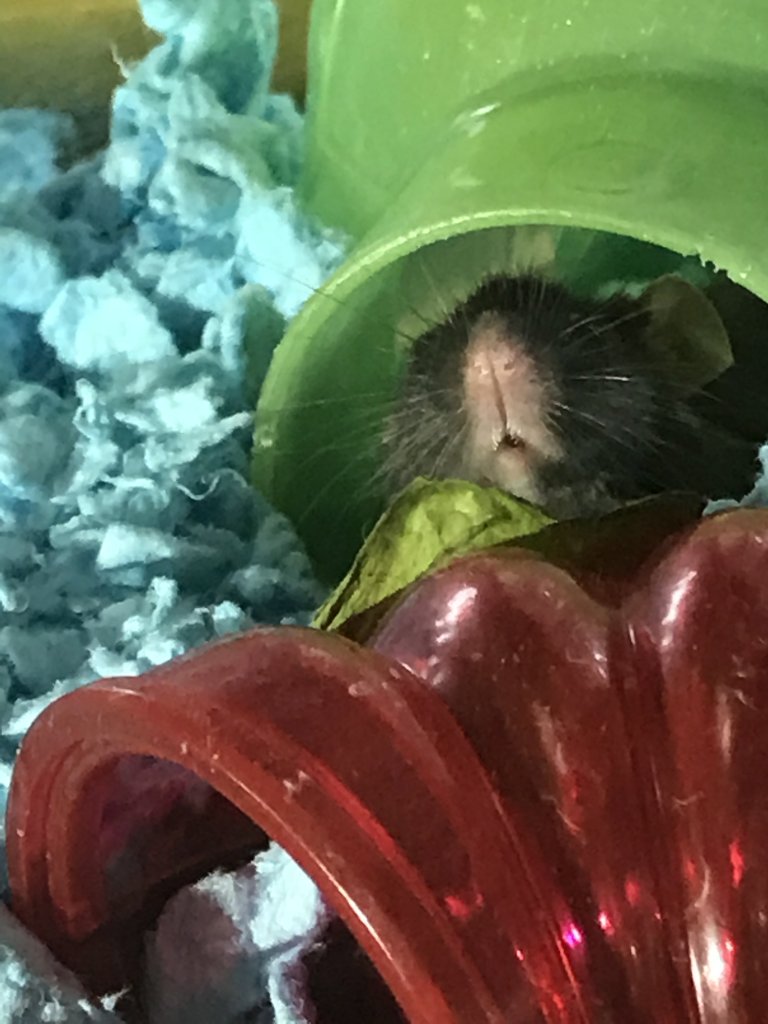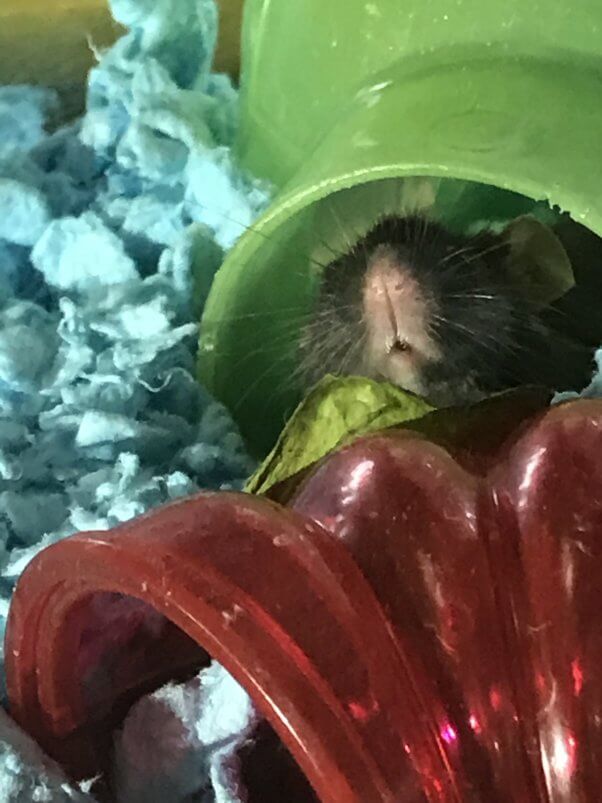 If you live elsewhere and are prepared to give a small animal a lifetime of care, please visit your local shelter—it will often have mice, guinea pigs, hamsters, rabbits, and other small animals up for adoption, in addition to cats and dogs. Whatever you do, never purchase animals—or anything else—from PetSmart or other stores that sell animals, as every penny spent supports cruelty. Always adopt—never shop.