A study published in Applied Animal Behaviour Science found that rats in laboratories who are playfully handled or tickled immediately before receiving an injection in the abdomen are better able to endure the painful procedure. Once again, science has shown what common sense has been telling us all along: Rats and mice, like all animals, feel pain and pleasure, and they suffer when they're used as laboratory equipment. As Dr. Marc Bekoff points out in a recent post on Psychology Today, this prompts us to ask the question "Why are these interesting, sensitive animals tormented in experiments at all?" And why are rats and mice specifically excluded from the Animal Welfare Act (AWA), the only federal law that governs the treatment of animals in laboratories?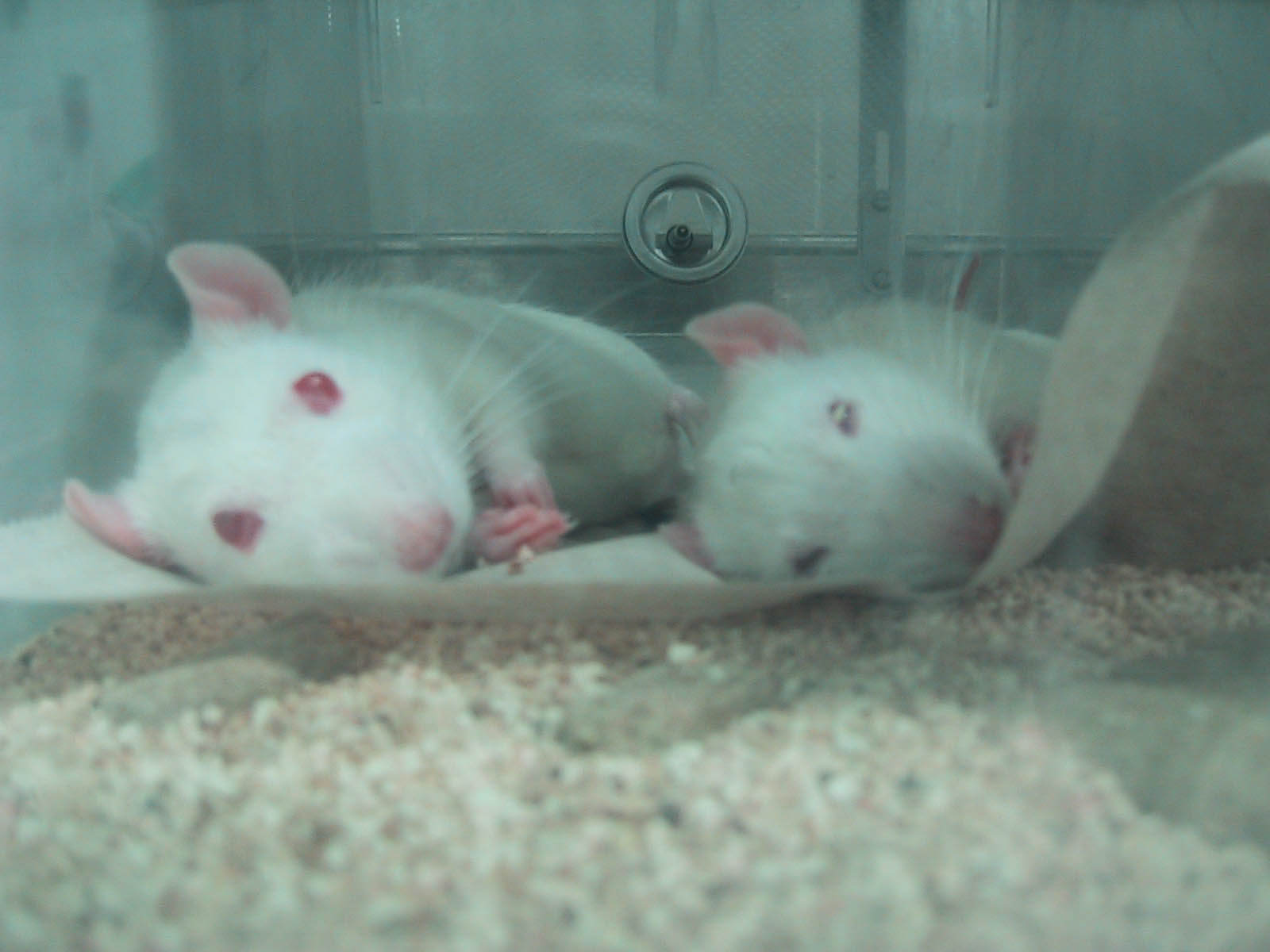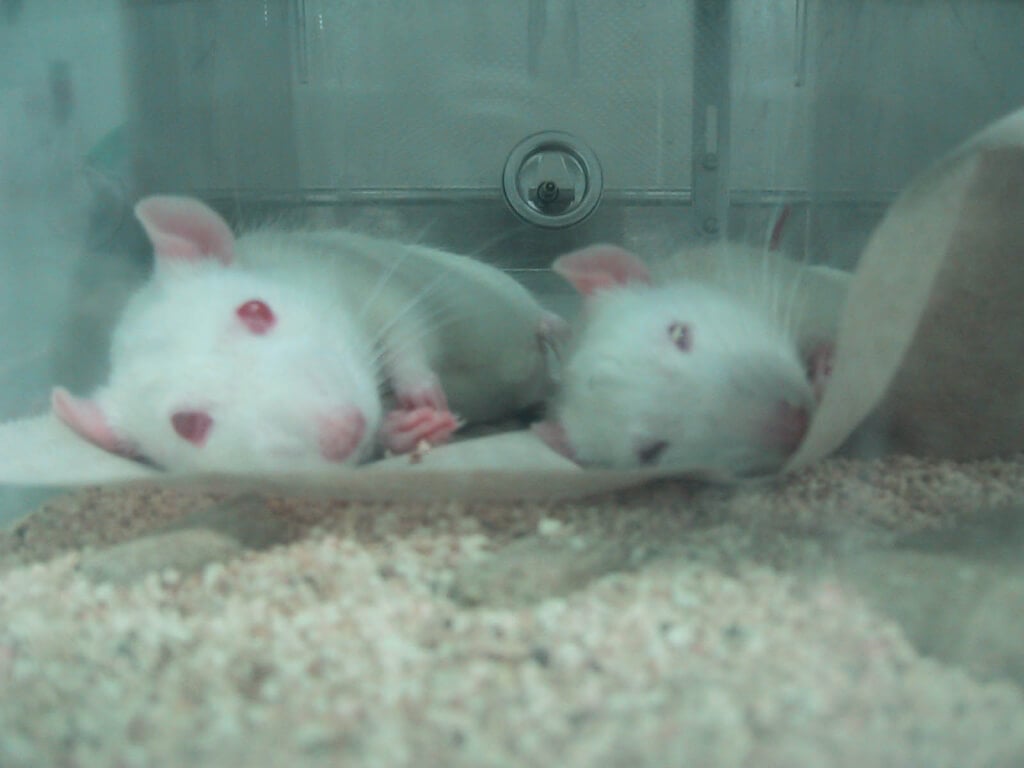 We now know that rats and mice communicate with each other using high-frequency sounds that are inaudible to the human ear. They become emotionally attached to each other, love their families, and easily bond with human guardians. Not only do rats express empathy, they also exhibit altruism, putting themselves in harm's way to help others. Yet according to estimates, more than 100 million mice and rats are killed in U.S. laboratories every year. The exact number isn't known because the law considers these animals' lives to be of such little value that it doesn't even require vivisectors to count them.
Confined to barren shoebox-size cages, rats and mice who are used in experiments are burned, cut open, shocked, poisoned, socially isolated, starved, dehydrated, forcibly restrained, addicted to drugs, and inflicted with brain damage—often with no pain relief whatsoever since it isn't required under the AWA. A 2009 survey by researchers at Newcastle University found that mice and rats who underwent painful, invasive procedures—such as skull surgeries, burn experiments, and spinal surgeries—were provided with post-procedural pain relief only about 20 percent of the time. If vivisectors can't even be bothered to give animals a painkiller following surgery, it's doubtful that they would take the time to tickle rats in order to help them cope with the pain and trauma of repeated injections.
Given everything that we know about rats and mice and their ability to feel pain, it's clear that these animals aren't excluded from the AWA and denied pain relief because experimenters don't know any better—it's because they don't care.
What You Can Do
Let's show experimenters that we do care about the thousands of mice and rats who are poisoned and killed every year in tests for drugs and other pharmaceutical products. Please urge the U.S. Food and Drug Administration to accept superior non-animal methods in place of archaic, unreliable, and cruel animal tests.