Last year, the body of a horse who'd raced at Mountaineer Casino, Racetrack & Resort was dumped on top of a heap of trash at a landfill in West Virginia. Now, the track is facing new criticism—this time following the death of Shared Silence, a 5-year-old mare who was forced to race there last week, possibly while injured. And we're demanding answers.
Shared Silence was made to race for the first time after a more than 13-month layoff. She last raced on May 4, 2019, also at Mountaineer. Such a long absence from racing likely indicates a serious injury or some other significant veterinary issue. Yet she returned on June 2, 2020, as the favorite in what ended up being the final race—and moment—of her life. As seen in the footage above, her fall at the top of the stretch was catastrophic—her injuries were horrific and resulted in her subsequent euthanasia.
Luis Quinones, the jockey who was sitting atop Shared Silence's back, reportedly sustained a broken pelvis. An adjacent jockey, Jordano Tunon, was knocked off Devilish Magic, the horse he was riding, by Shared Silence's hooves as she tumbled.
The lives of horses and jockeys will continue to be recklessly endangered without strict and comprehensive protocols …
… which is why we're calling for an immediate investigation of Shared Silence's death—the second time we've requested that the death of a horse who ran their last race at Mountaineer be investigated. In October, the horse below made headlines after we released whistleblower photographs showing her dead body thrown out like trash.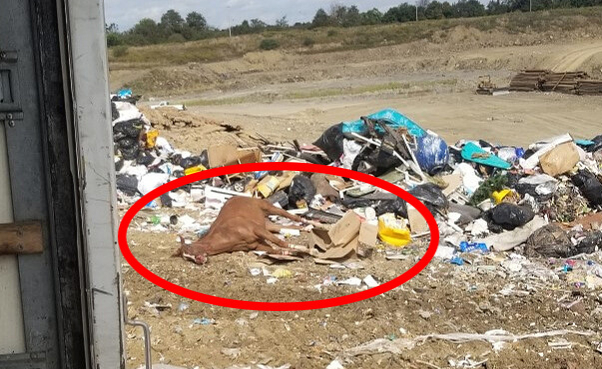 Now, we want answers again, this time for Shared Silence. We're asking the West Virginia Racing Commission to investigate and disclose the full results, including necropsy reports and medication records. Shared Silence's 13-month layoff should have been a red flag that prompted additional physical examinations as well as a review of her medication records and veterinary history, including the reason for the long hiatus. The layoff also should have elicited the use of CT scanning technology to detect vulnerabilities from preexisting injuries—and all tracks, including Mountaineer, should have such equipment readily available.
The horse racing industry is full of drugs, deception, and death. Will you help horses in need?
Horses are fascinating animals—they're smart, gentle giants who can weigh more than 1,000 pounds! And just like many kind humans, they stay strong by eating plants. But even though they're large animals, horses can be hurt very easily. Thousands of them suffer in the horse racing industry. 
On average, 24 horses experience fatal breakdowns every week at racetracks across the country—and this number doesn't even take into account the ones who are discarded by the racing industry when they're no longer considered profitable and trucked or shipped to Canada or Mexico to be slaughtered for meat. For Shared Silence and so many others, please, never be silent—click below to speak up for horses.