No one needed further confirmation that in the racing industry, horses are often viewed as disposable commodities rather than as the sensitive, intelligent individuals they are, but we're getting it, anyway: Three-time Grand National winner Gordon Elliott and jockey Rob James both sat atop a lifeless horse's body.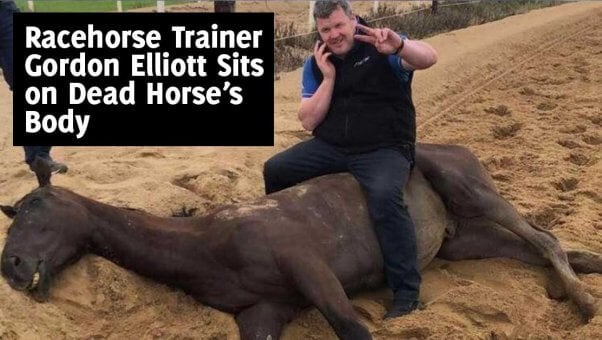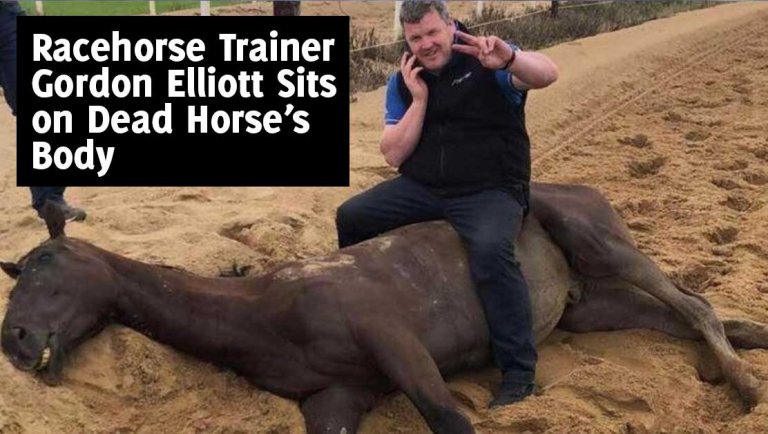 Catastrophic breakdowns, drugs, slaughterhouses … and now we can add "Gordon Elliott sat on a dead horse" to the list of reasons why people are turning away from horse racing. After being posted to Twitter, the photo of the Irish racehorse trainer quickly went viral. He claimed that the horse "died of an apparent heart attack on the gallops" and that he had sat on the lifeless animal "without thinking." Elliott has since been temporarily banned (pending an investigation) from racing in Britain.
A video of James has also surfaced, showing the Irish amateur jockey climbing on top of a dead mare.
OMG now ROB JAMES the JOCKEY now has this video leaked sitting on a dead horse also??? What is wrong with this industry?

To make it worse he rode for Gordon Elliott.#horse #racing #horseracing #GordonElliott https://t.co/cKNrks9h9b pic.twitter.com/f0izZ15lOu

— Ian Bevis (@ianbevis) March 2, 2021
While Elliott's smiling, peace sign–throwing portrait and James' cringeworthy stunt may have the horse racing industry shook, PETA is hardly surprised.
Why would anyone believe they respect the animals they run?
Elliott's photo and James' video sum up the blood sport perfectly, just as the 2019 incident in which a racehorse was found in a landfill did.
In this case, PETA suspected that the horse was an 8-year-old Thoroughbred mare named Bridget Moloney. Markings on the dead horse as well as the racing leg wraps on her body matched those worn by Bridget Moloney during her last race at the nearby Mountaineer Casino Racetrack.
Bridget Moloney was "vanned off" during a race on the Mountaineer track on September 25, 2019, according to notes from Equibase, a racing industry website. Removal from the track via a transport van usually means that the horse was seriously injured.
A Mountaineer representative told the whistleblower that prior to her death, the horse dumped at the landfill was severely agitated and acted erratically and that she had slammed her head against the stall walls, sustaining a fatal head injury. A PETA staff member called the track to confirm this but was denied any additional information.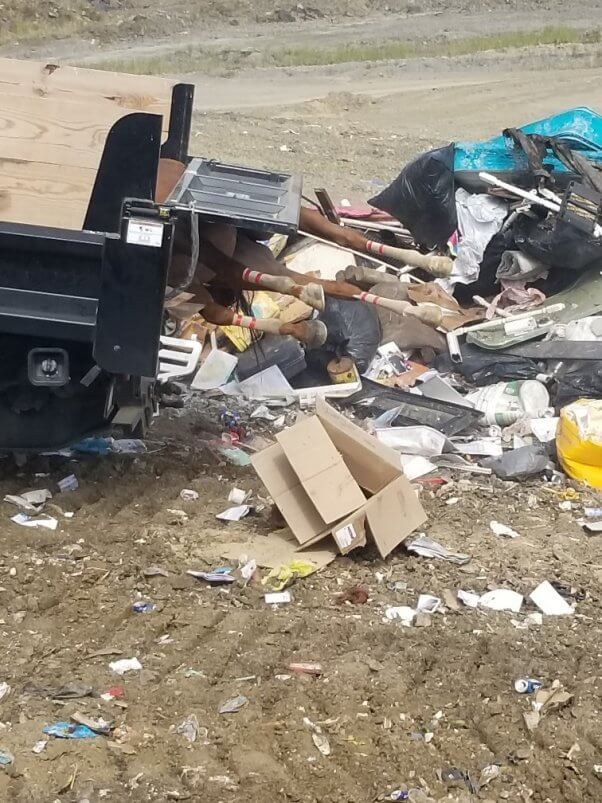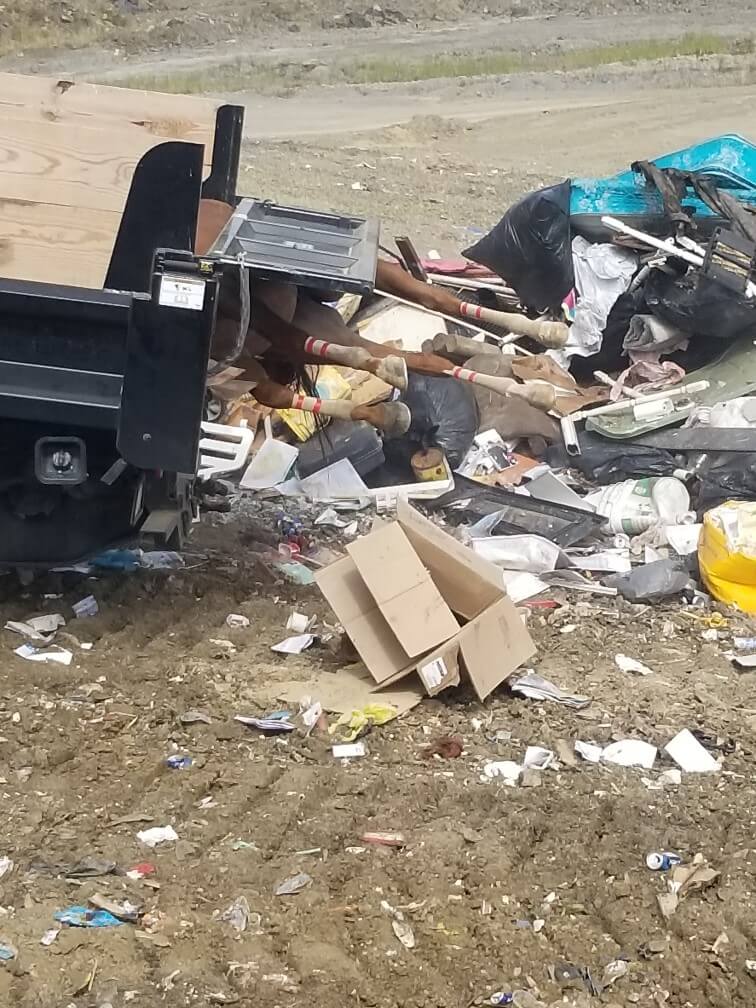 The track representative's account of the death of the horse found at the landfill left gaping holes that, coupled with the track's unwillingness to identify the dead horse, suggested that the track may have be covering up something unseemly or even illegal.
Learn the truth about horse racing, what PETA is doing about it, and how you can help: