Photo Of the Day
Bollywood beauty Dia Mirza put herself in a skinned snake's shoes to ask her fans to walk away from exotic-animal skins.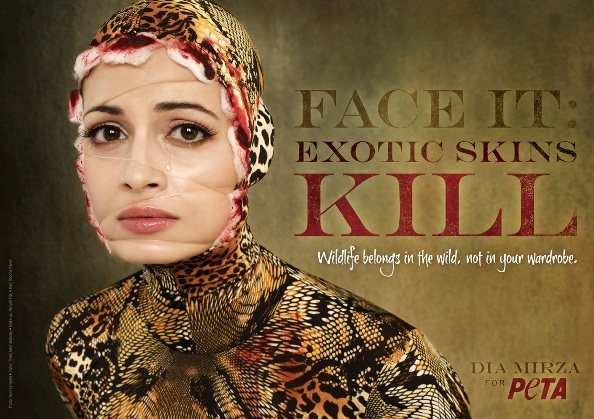 Photo: Jatin Kampani | Stylist: Theia Tekchananey | Make-up: Nahush Pise | Hair: Shobha Kewal

"[J]ust putting myself in the place of that snake or that crocodile made me feel sick," she said. "How can you wear anything that kills an animal so cruelly to make yourself look good?"
The style that looks good from Bollywood to Boston is kindness. Check out PETA's Polyvore page for oodles of hip, cruelty-free fashions.