Talk about fast results: When star PETA member Emily Lavender organized protests against horse slaughter across Canada earlier this month, one horse was saved on the spot!
Protesters outside a slaughterhouse in Québec spotted a man who was about to hand a horse over to be killed because he didn't want to pay for a medical procedure that the horse needed. They begged the man to give the horse to a sanctuary instead of sending him to a painful and terrifying death, and the man finally agreed to let the concerned group take the horse.
With the help of generous donations, the horse (now named Joe) received his surgery and is currently at a foster home, where he is relishing the freedom to run and play. Joe's former guardian used him for breeding, so he spent most of his life cooped up in a stall. Check out this happy horse!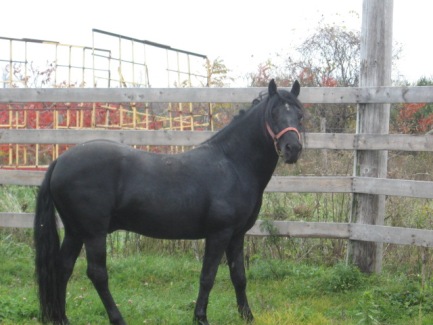 When they stop winning races or become injured, many horses used for racing are sent to slaughterhouses in Canada, Mexico, or Japan. We can all help save horses like Joe from ending up as glue, dog food, or human food by never attending or watching horse races.
Written by Lindsay Pollard-Post