What do cows, snakes, and foxes all agree on? That they would prefer to keep their skin right where it is, thank you very much. All three species (represented by body-painted PETA members) joined forces in Knoxville, Tennessee, to ask people to wear their own skin, not animals'.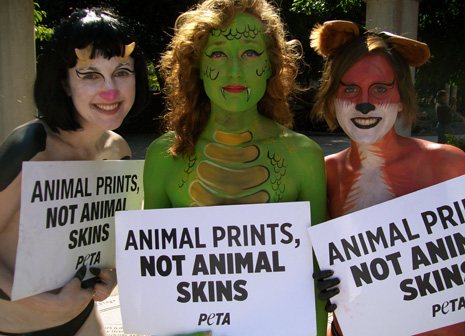 After our gals were done turning Knoxville into Foxville, everyone was thinking about how pretty skin is—on its original owner.
 
The "animals" grabbed a lot of attention from people coming and going from the surrounding offices, and many people took home leaflets about animals killed for their skins. Even the local police couldn't get enough of the models, assuring them that they would "keep an eye on things." They certainly did—with huge smiles on their faces!
 
Written by Michelle Sherrow