When a PETA staffer found this dog named President Obama two years ago, he was stuck on a tangled lead in a trash-strewn yard without proper food, water, shelter, or attention of any kind.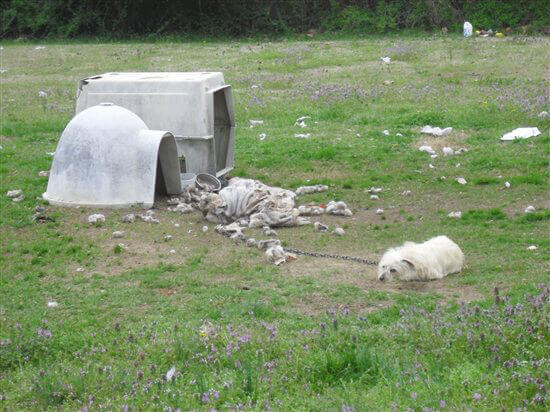 He was fed table scraps by his owner, who would not consider allowing him indoors. Our staff member visited Obama frequently over the next two years, each time offering to find him a new home but always getting turned down. So PETA did what we could to keep the little guy healthy and comfortable, including providing him with a new doghouse and neutering him. 
Recently, when a snowstorm was approaching, PETA's staffer took Obama some straw for warmth and found him wet and shivering in the freezing-cold backyard. But this time, the little tyke's owner finally agreed to let PETA take him, which just goes to show why it's so important never to give up when a chained dog needs help.) Here is Obama in his wonderful new home with his adopted "sister":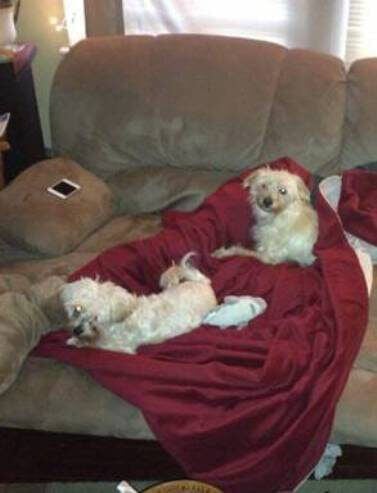 As you can see, Obama has made himself right at home with his new family—and, just like someone else we know, is taking full advantage of his second chance!