PETA sent an urgent letter to Jerry Bruckheimer this morning calling on him to cancel any plans to ship two capuchin monkeys to Australia for the filming of Pirates of the Caribbean: Dead Men Tell No Tales, the fifth movie in the franchise. We challenged Bruckheimer to follow the lead of movies like Noah and the Rise of the Planet of the Apes by using computer-generated imagery instead of live animals in the film, pointing out that more than 100 marine animals died during the production of Pirates of the Caribbean: The Curse of the Black Pearl.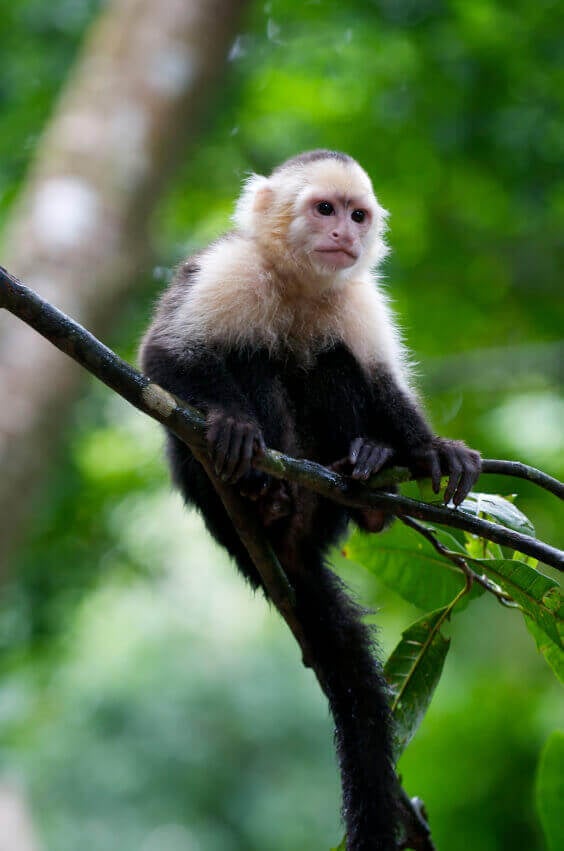 © iStock.com/rtrueman
Monkeys suffer immensely when they're used in film and television, from being taken away from their mothers shortly after birth to enduring harsh training methods. We're calling on the Pirates of the Caribbean to stick to the talented human actors and impressive digital effects it's already known for and leave the animals out of human entertainment.
On-set observation by the American Humane Association is notoriously inadequate, as revealed in a recent Hollywood Reporter exposé. With all the highly advanced technologies that are available today—including animatronics, animation, computer-generated imagery, and more—there is no reason for subjecting apes to a lifetime of misery as "actors." After learning about the cruelty that these animals are subjected to behind the scenes, numerous companies and advertising agencies have pledged never to use great apes in their productions.
What You Can Do
Avoid seeing movies that use live animals.