Attendees at the first Iowa Ag Summit included politicians, presidential hopefuls, the governors of eight different states, Donald Trump, and a pig. All the guests were there to discuss issues concerning American agriculture—including the pig.
She asked the rest of the conference-goers to consider their other fellow Americans—animals—and to help advance healthy, sustainable, and cruelty-free plant agriculture. As the pig pointed out, preserving the environment, protecting animals from cruelty, promoting human health, and providing farmers with a secure future all rely on our ability to grow quality plant-based foods.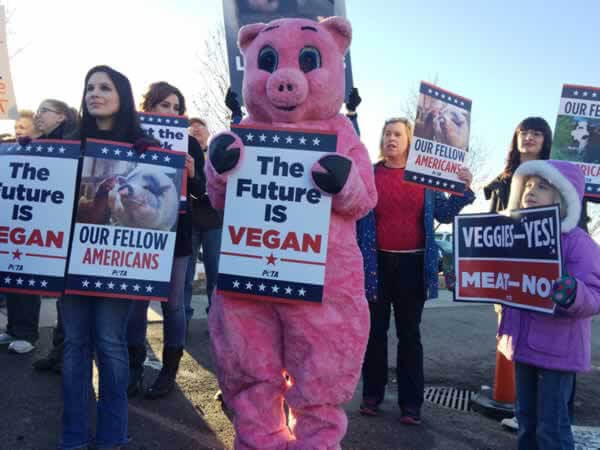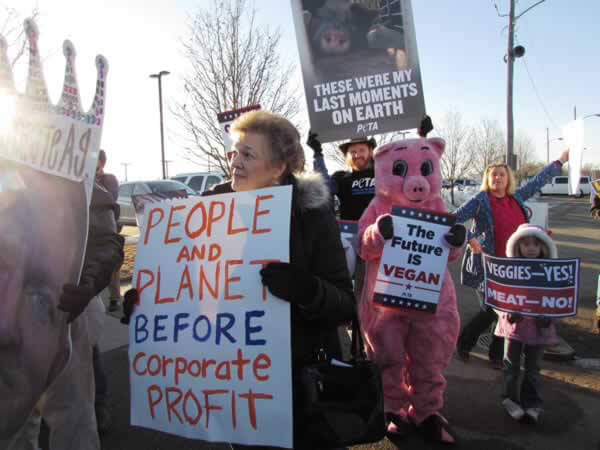 Things may have been a little tense for the pig with Iowa Senator Joni Ernst in attendance; she famously bragged in her campaign ads that she grew up castrating pigs. But the PETA pig was hopeful that even Sen. Ernst will go whole hog in her support of sustainable, cruelty-free agriculture.