On Sunday, Tony Award winner Alan Cumming, who is currently starring in the new hit TV series Instinct, hosted a special birthday bash for PETA President Ingrid Newkirk at his East Village bar, Club Cumming. He invited guests to sing "Happy Birthday" and helped Ingrid cut her birthday cake.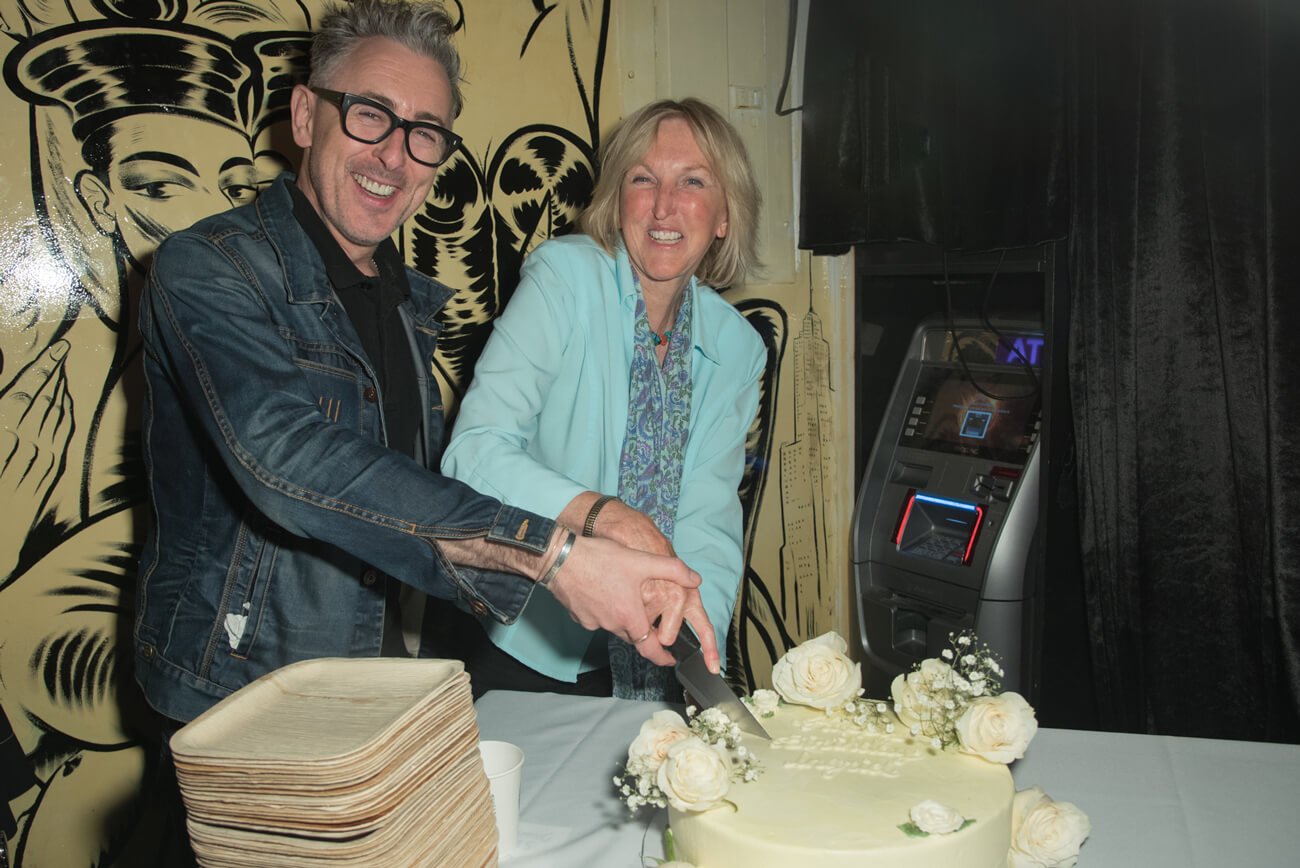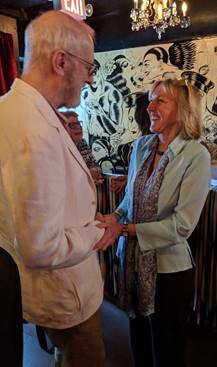 PETA pal and acclaimed actor James Cromwell and his wife, Anna, were also there to wish Ingrid a happy birthday.
Guests enjoyed brunch hors d'œuvres provided by Blossom Restaurant and a royal wedding–inspired lemon and elderflower birthday cake from vegan bakery The Cinnamon Snail.
Those in attendance were there to support PETA's campaign to end experiments on animals. Ingrid kicked off the event with other PETA senior staff speaking about our trailblazing work toward a future in which animal experiments are history. "Animal experiments are cruel, it's bad science, and most importantly, we don't have the right to treat animals as living test tubes," she said.
Three individuals received awards for their activism and innovative work in animal rights. Columbia University student Nadia Schwingle received the Compassionate Activist Award for her vegan activism on campus. The Compassionate Business Award was given to vegan leather manufacturer Sommers Plastic Products, whose clients have included Nike, Vans, and PUMA. PETA's Gregory J. Reiter Animal Rescue Award was presented to Stacey Norris. Stacey founded and runs an organization called Houses of Wood & Straw, also known as the HOWS Project, which has built and delivered more than 1,000 doghouses to "outdoor dogs" in central Virginia.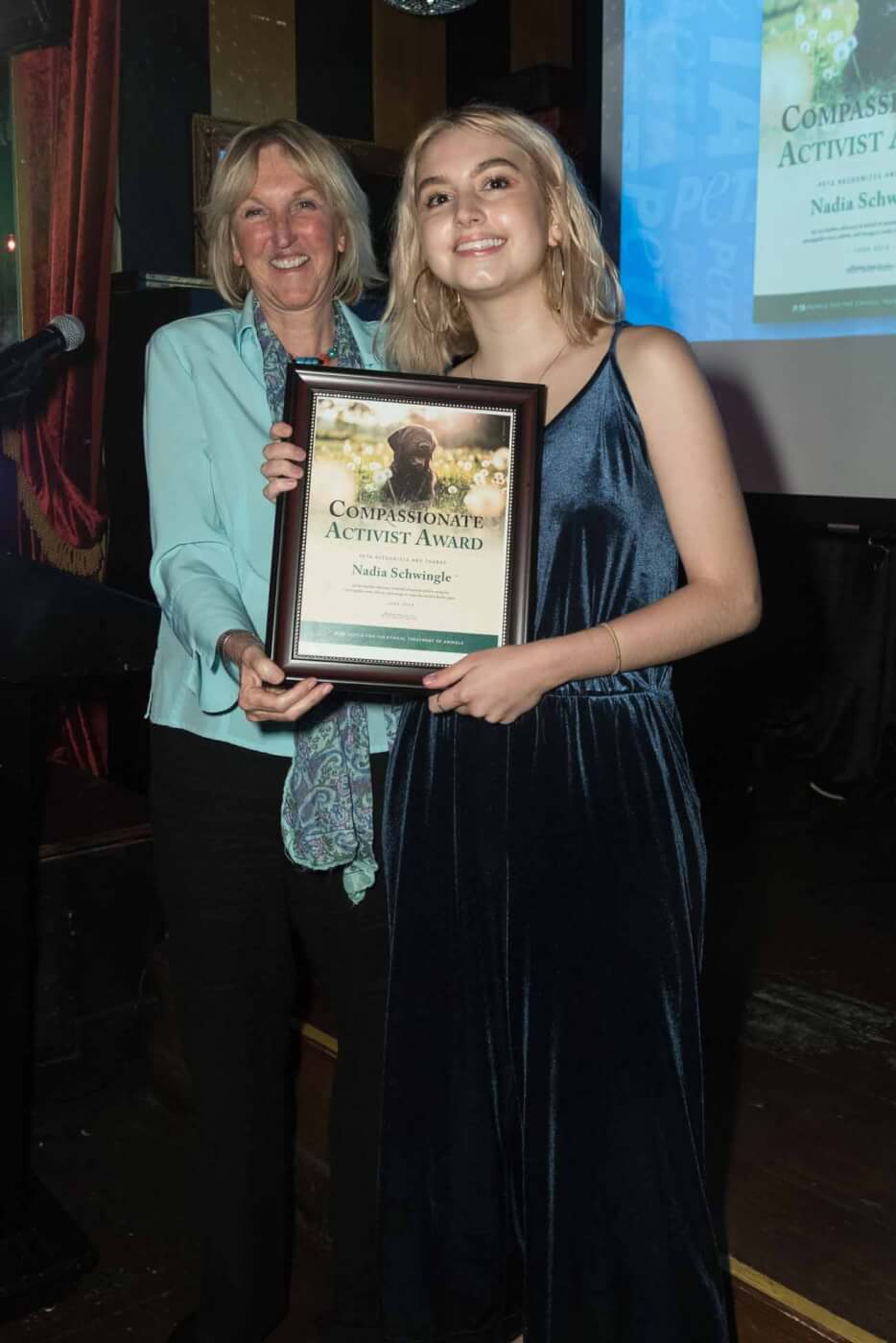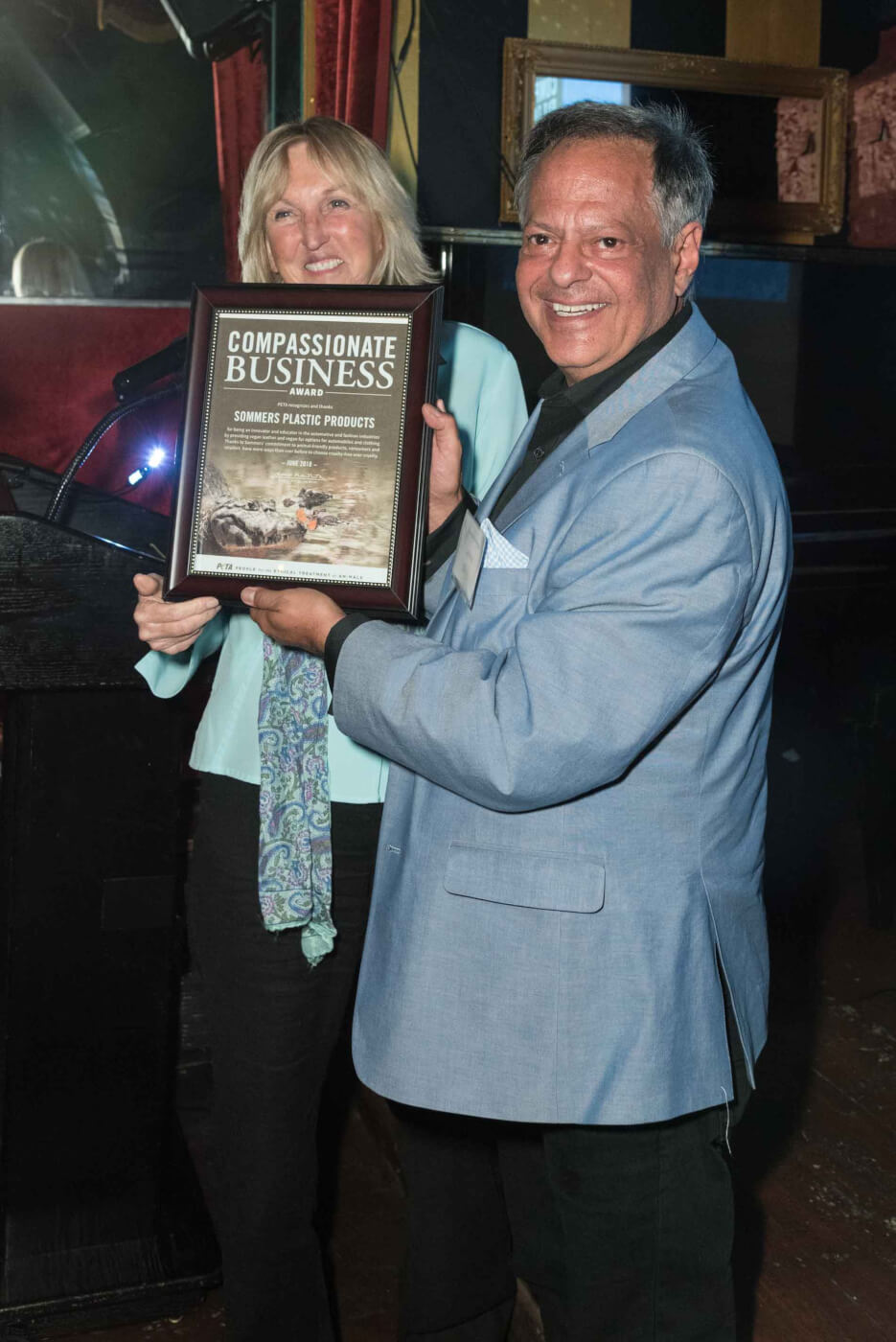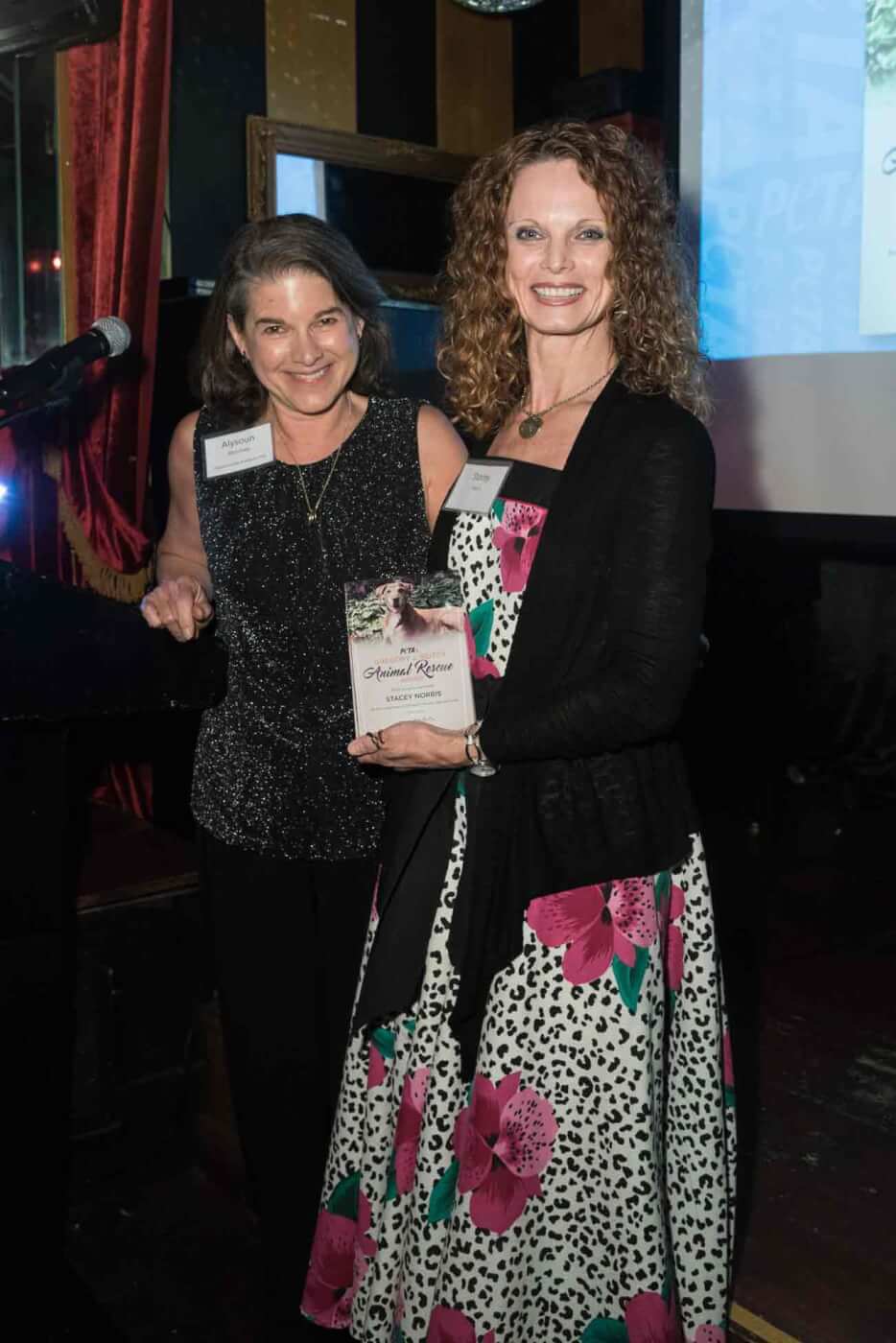 Be sure to wish Ingrid a belated happy birthday when you share this post with your family, friends, and social media followers.