If holiday shoppers needed divine intervention to persuade them to keep animal skins off their lists, that's exactly what they got. A saintly duo of PETA "angels" has been crisscrossing Canada in cherubic attire to help people in the frozen north be angelic to animals this winter by eschewing fur, leather, wool, down, and exotic skins.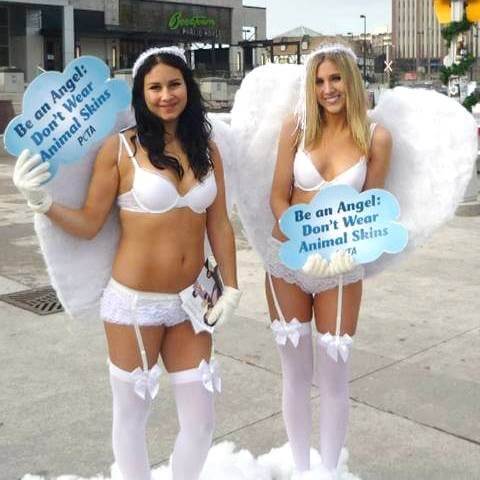 And while crowds of pedestrians were stopping to take pictures of the holy encounter and offering to buy the angels some hot tea, the dreamy pair was busy explaining that torturing and killing animals for their skin is an unholy nightmare.
The angels are hopeful that people will show good will toward animals this holiday season so that this year, every time a bell rings, an angel will get her wings and animals will keep their skin.