It's a boy for Tommy Lee and his girlfriend, singer and dancer Sofia Toufa. On National Puppy Day, the pair rescued their new pup, Bowie, from a shelter.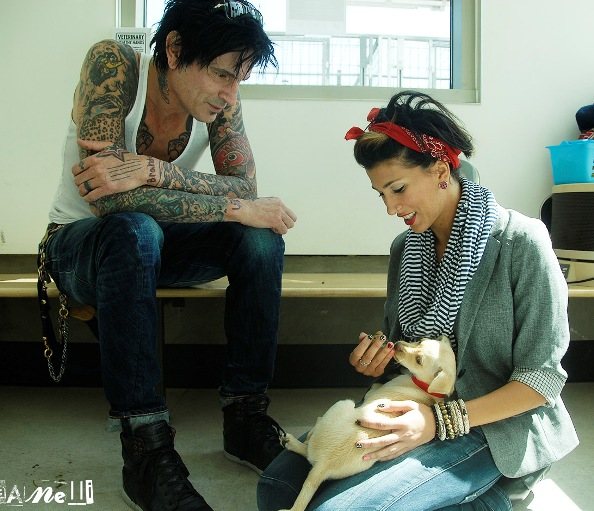 Mia anelli
Of course, Tommy rescued his new best friend rather than buying him. What else would we expect from a guy who chooses ink over mink, blasts SeaWorld, and famously gave a homeless man $100 with the caveat, "Just don't buy KFC"? 
Congratulations to the proud puppy "parents"!