When a Virginia Beach, Virginia, credit union sponsored a Father's Day fishing fundraiser aimed at getting kids hooked on fishing and raising money for a local hospital, PETA's Freeda Fish quickly rounded up some friends and headed down to the beach to try to persuade dads and kids to spare the fish by laying down their rods.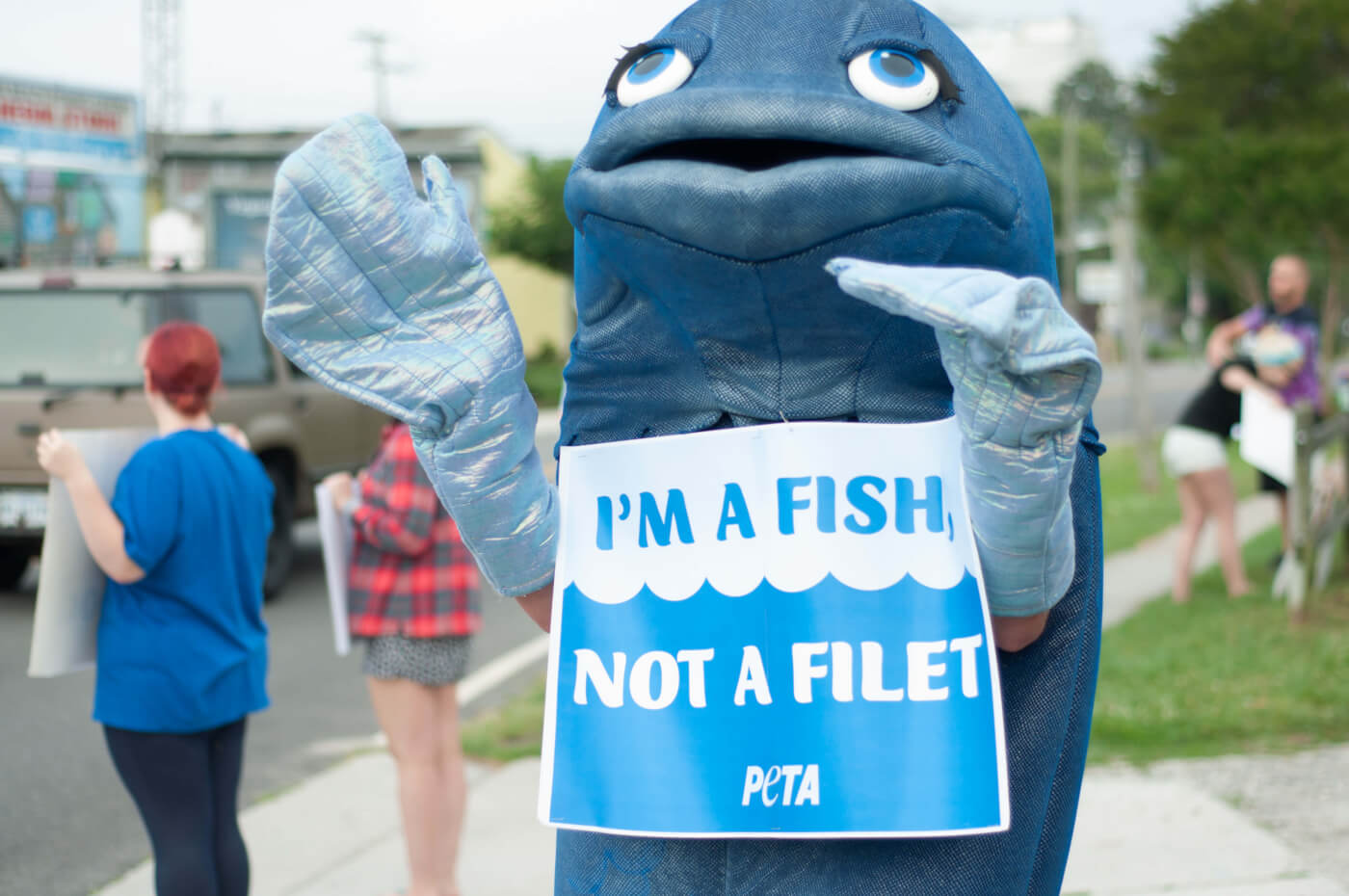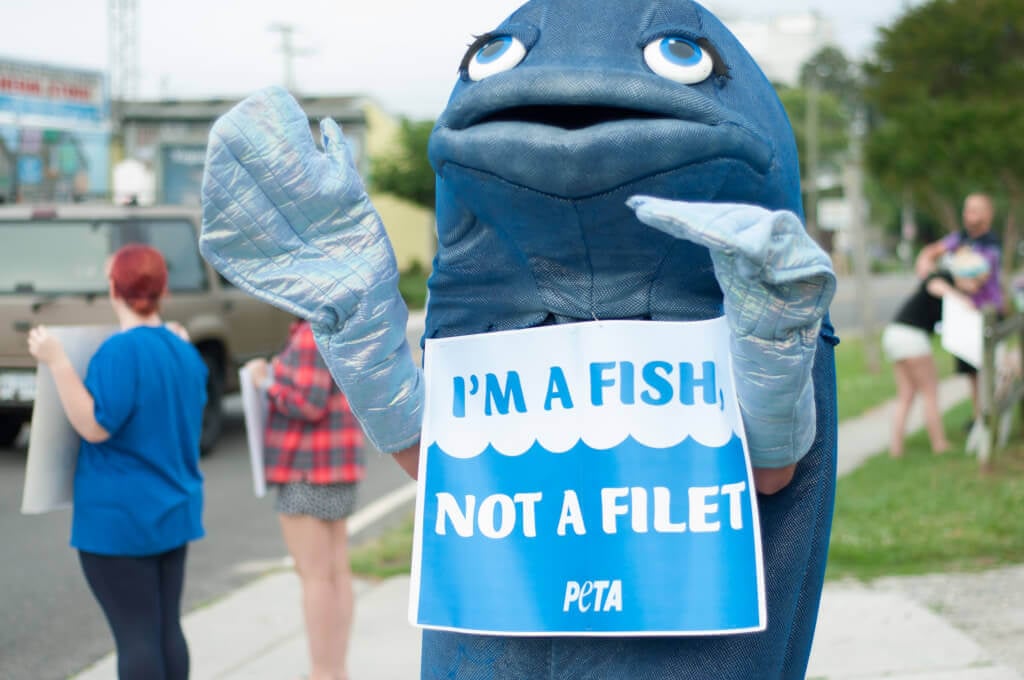 Armed with signs, leaflets, and "Fish Are Friends, Not Food" stickers, Freeda and friends greeted prospective anglers at the dock.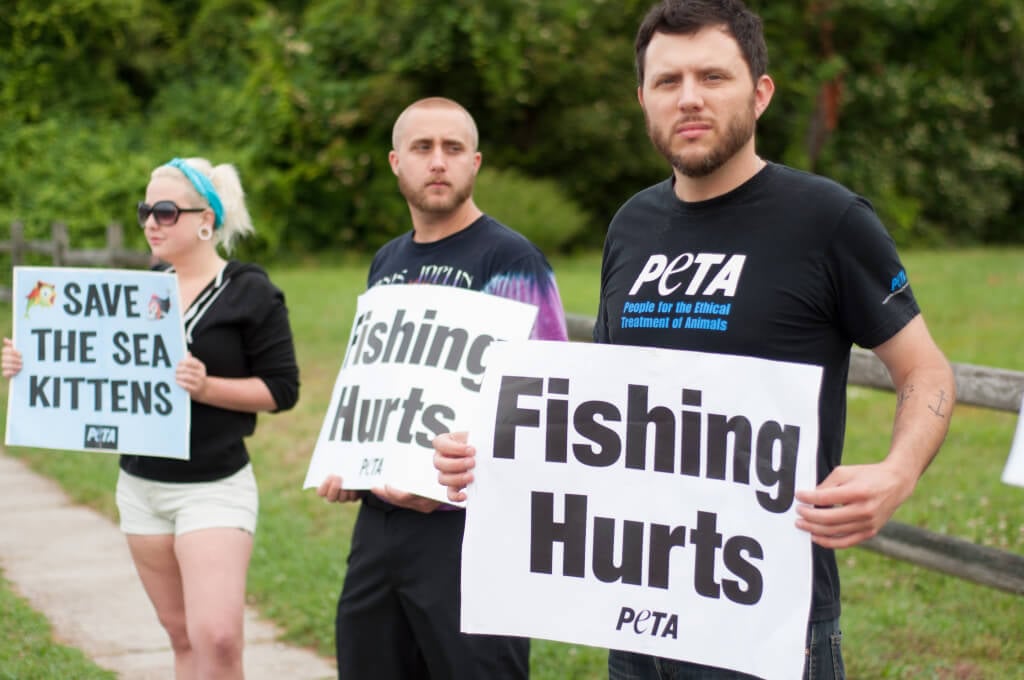 Tricking fish into impaling themselves on hooks and then ripping them from their homes is anything but "sporting." Fish can feel pain, as all animals do. Famed oceanographer Jacques Cousteau once stated, "To reassure one's conscience, it is said that fish do not feel pain. … Of course, such claims are completely without foundation."
What You Can Do
Let fish off the hook—literally—by refusing to catch or eat them, and urge others to do the same.