Update: February 8, 2019
PETA x Coalition LA traveled to Las Vegas, where the compassionate team presented a vegan fashion panel—"Conscious Fashion Choices Are Getting Trendy"—in partnership with WWDMAGIC, the largest womenswear trade show in the U.S.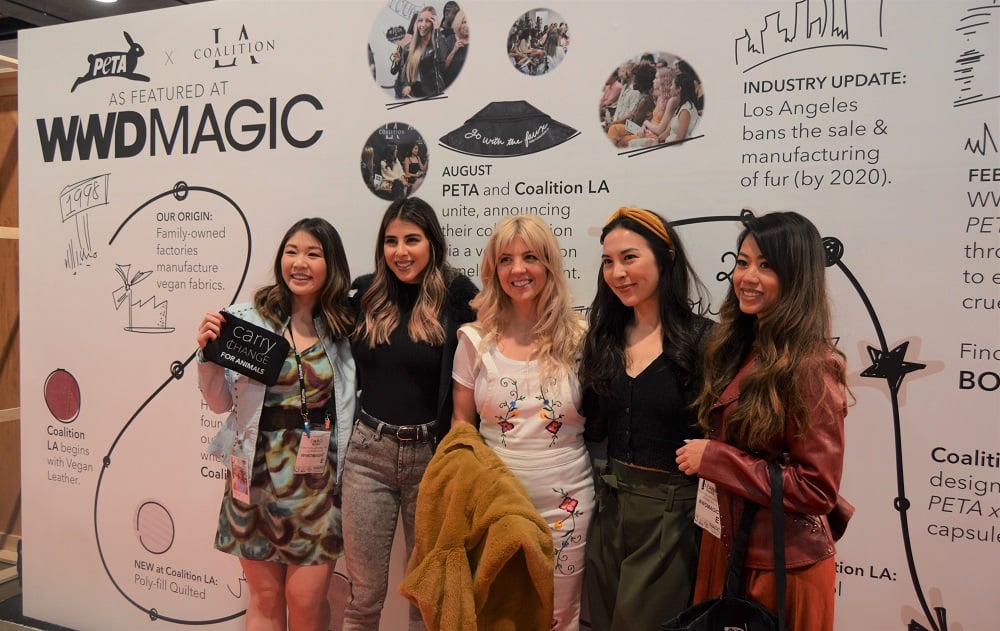 Celebrity animal rights activist Daniella Monet, vegan fashion influencer Molly Tuttle, and PETA Fashion Campaigns Manager Christina Sewell discussed how brands are meeting the growing consumer demand for vegan clothing, shoes, and accessories.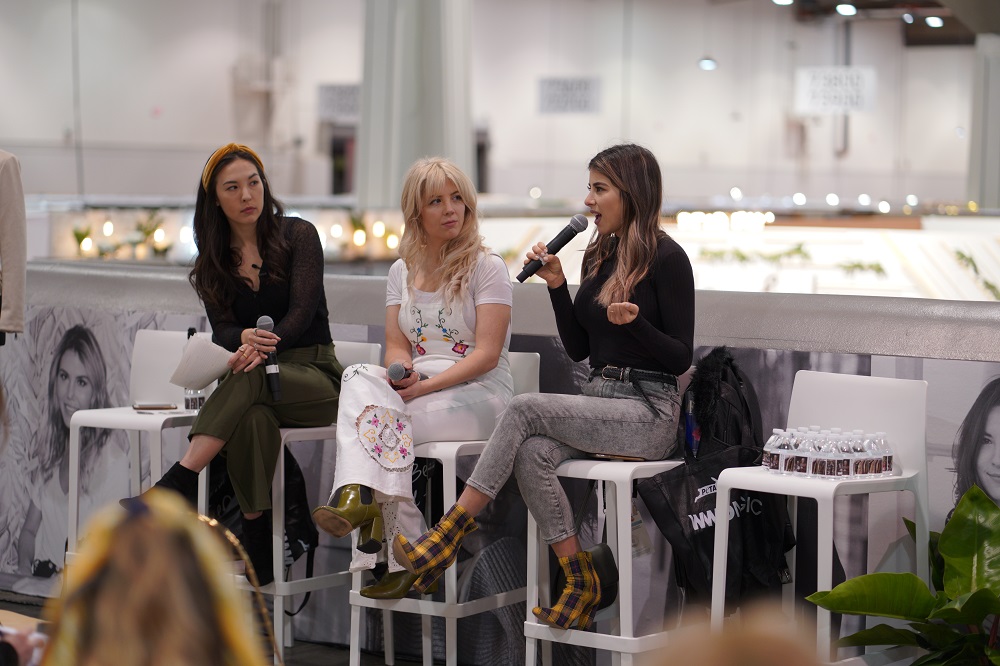 Jett He
WWDMAGIC also debuted PETA x Coalition LA's custom production service, which allows retailers to design and offer fashion-forward outerwear custom-made using premium vegan materials, such as vegan leather, faux shearling, and faux fur.
"The PETA x Coalition LA collaboration is uniquely positioned to move retailers across the nation towards a more mindful buying behavior," said Coalition LA Creative Director Darci Wong.
Sewell noted that as younger shoppers learn how sensitive animals are abused and killed for their skins, they're searching for ethical clothing that's stylish and functional.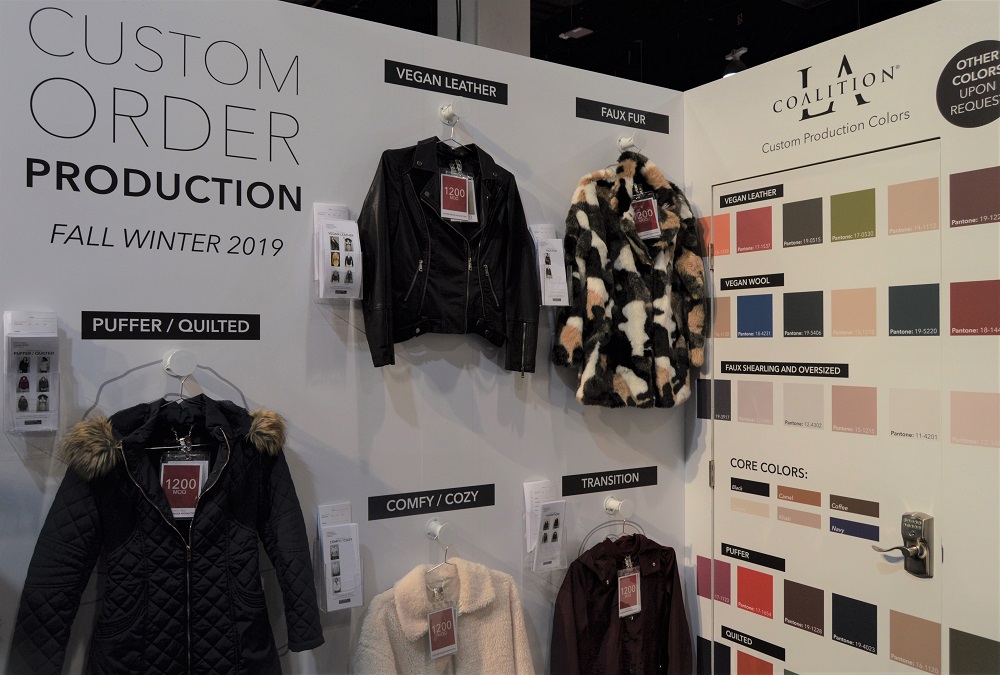 WWDMAGIC Vice President Kelly Helfman added, "We felt it was important to partner strategically with Coalition LA to bring awareness to all of the WWDMAGIC buyers to know that they too have cruelty-free options when it comes to buying."
Brands asked thoughtful questions about the life cycle of vegan materials, prices that young consumers are willing to pay for ethical vegan fashion, and the most effective ways to market ethical fashion pieces. The panel explained the "PETA-Approved Vegan" logo to curious attendees and filled them in on ways even ubiquitous brands are using it to share their cruelty-free values with consumers. Numerous companies let PETA know that they plan to incorporate the logo into their brand messaging.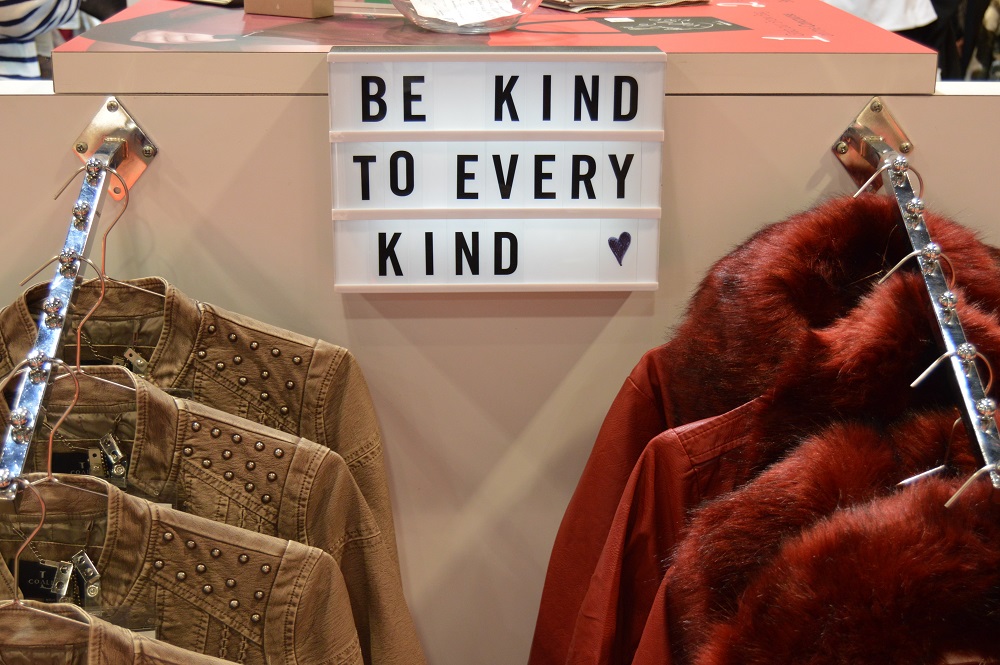 Originally published on November 29, 2018:
WWDMAGIC, the largest womenswear trade show in the U.S., recently gathered top influential bloggers and celebrities in the fashion community for a vegan holiday brunch. What was the occasion? Vegan fashion, of course—and a new PETA partnership was the centerpiece of the celebration.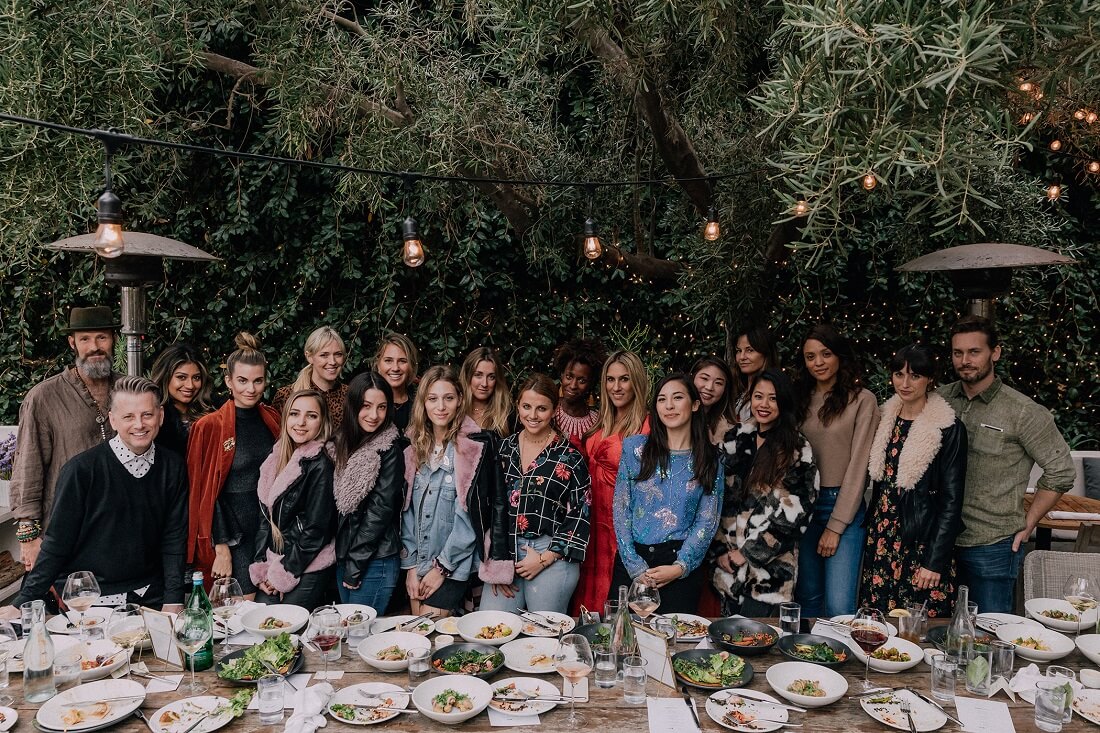 Hailley Howard Photography | WWDMAGIC
The excitement at WWDMAGIC shows how far ethical, vegan fashion has come.
The cruelty-free afternoon celebrated the collaboration between PETA and womenswear wholesaler Coalition LA, which are currently working with retailers to design custom vegan outerwear capsules. The new jackets will be launched at WWDMAGIC's next show in February.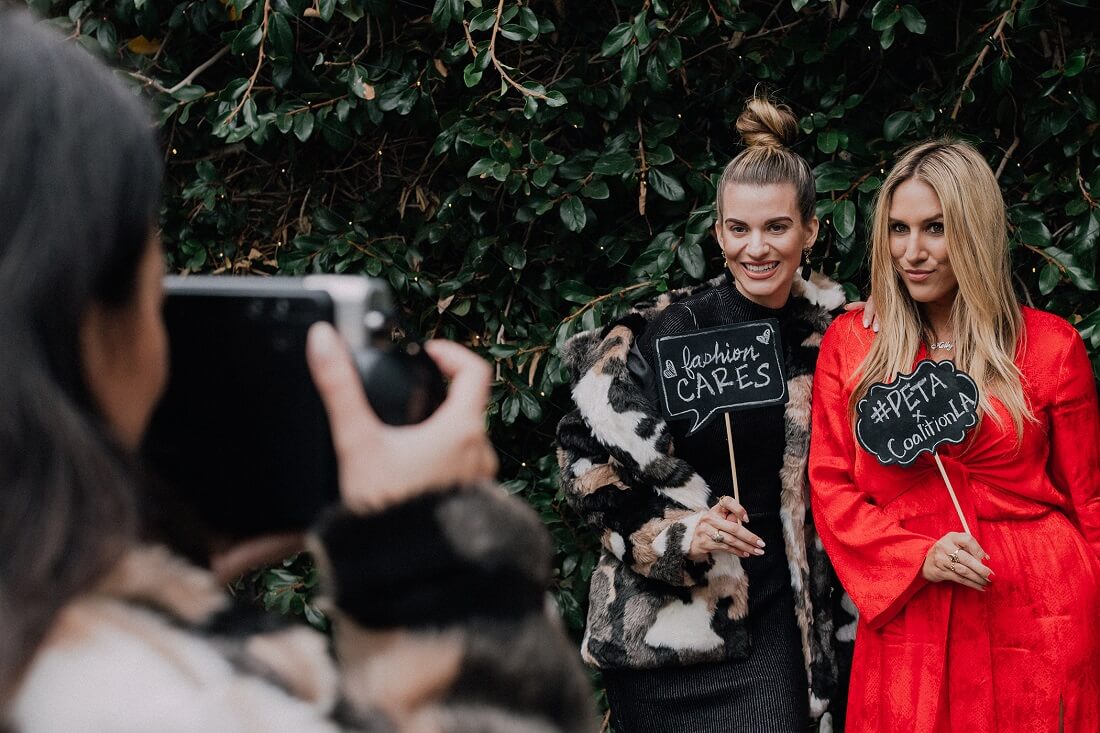 Attendees of the festive brunch—featuring vegan entrées and cocktails from Plant Food + Wine Venice—included model and TV personality Rachel McCord, Days of Our Lives actor Sal Stowers, and actor and blogger Samantha Gutstadt, among others. The überstylish group broke vegan bread and discussed more ethical ways of consuming and considering fashion.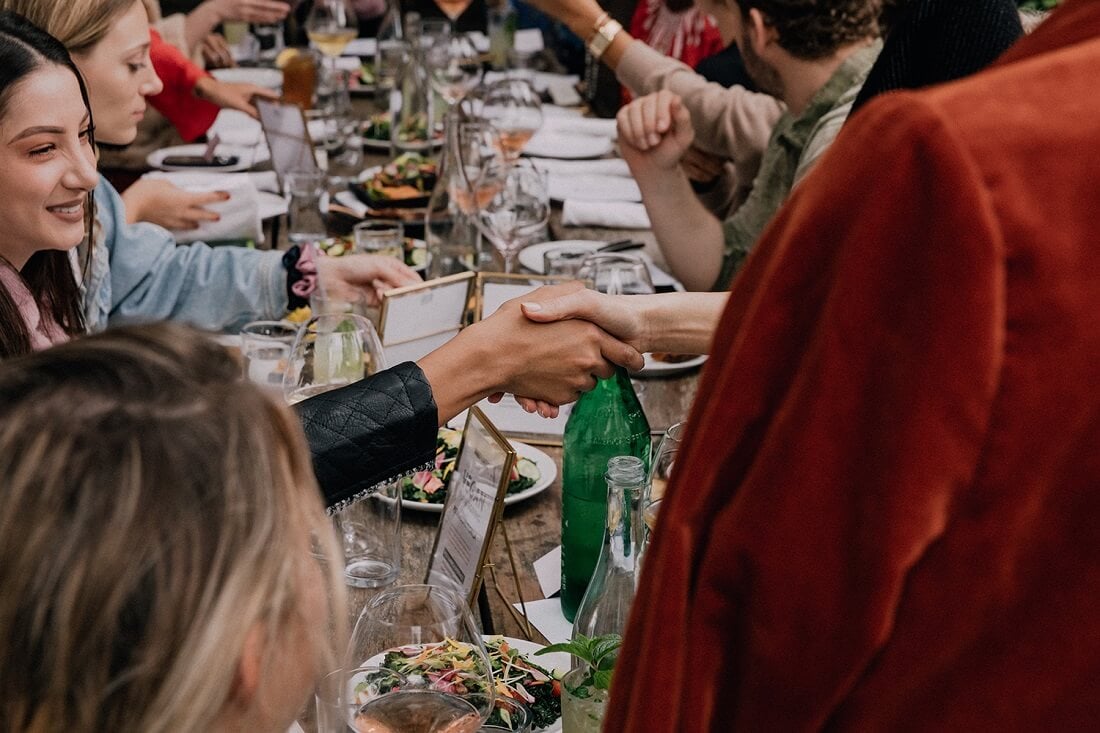 Hailley Howard Photography | WWDMAGIC
"It is our job to educate the fashion community on their options, and what better way than to support and partner with Coalition LA to let the fashion industry know that they do have other options, like vegan leather and faux fur?" said WWDMAGIC Vice President Kelly Helfman.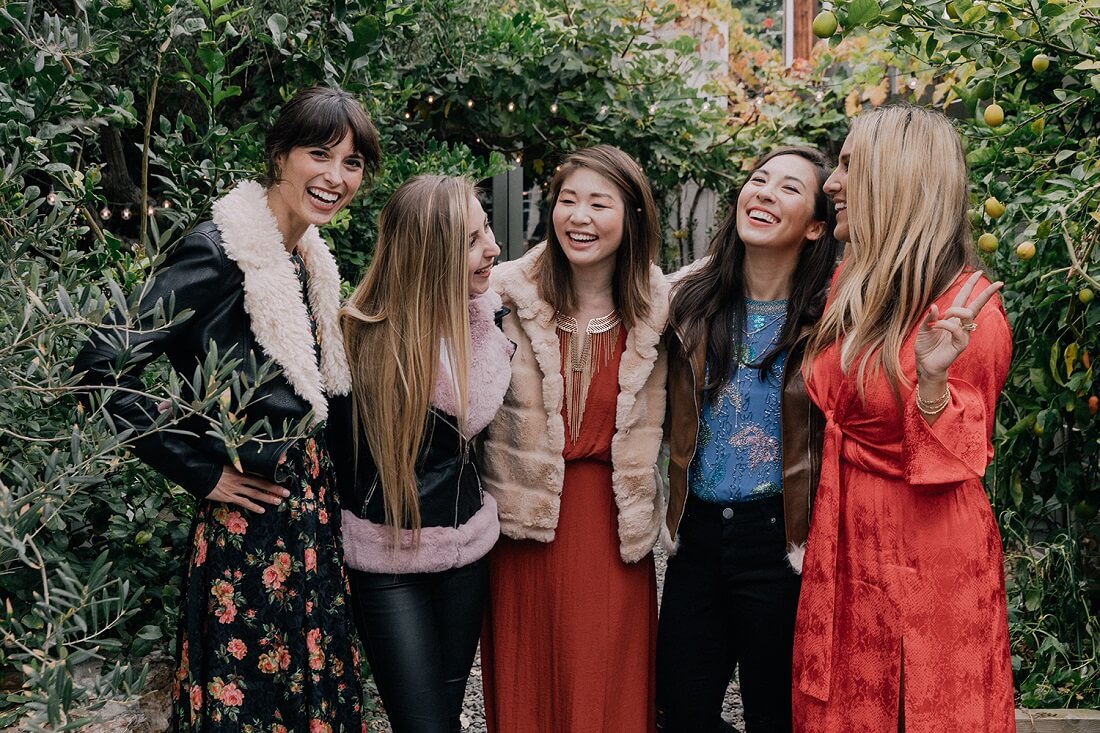 As the demand for cruelty-free fashion grows, Coalition LA hopes retailers across the nation will adopt a more mindful attitude when making purchases.
Cruelty-free materials have been essential to Coalition LA from the start, which made it a no-brainer for the womenswear wholesaler to partner with PETA. Earlier this year, the two compassionate entities launched the PETA x Coalition LA vegan leather jacket, which was met with immense enthusiasm from the fashion community.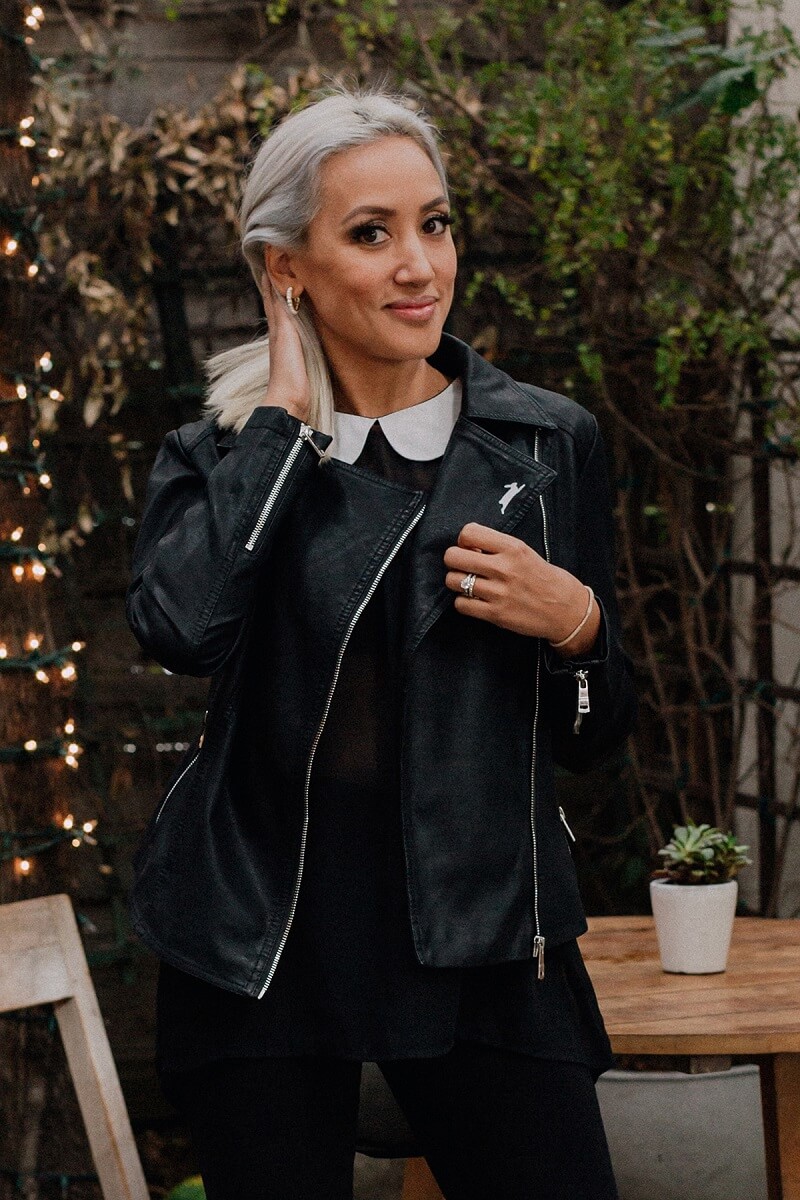 "When PETA and our brand first discussed launching an outerwear collaboration, we both knew it had to start a conversation that would ignite the vegan fashion movement," said Coalition LA Creative Director Darci Wong. "[I]t has been incredible to see it recognized and supported by WWDMAGIC."
Be sure to look for the PETA x Coalition LA outerwear in February!
More than ever, trendy shoppers agree that no one should die for fashion. An immeasurable amount of suffering goes into every fur-trimmed jacket, leather belt, and wool sweater. Thankfully, ethical, fabulous, and innovative vegan fashion can be found all around the world. Need help looking great while saving animals? Check out PETA's guide to wearing vegan today.