PETA activists are distributing door hangers in Hendry County, Florida, this month, including in the neighborhoods of several Board of County Commissioners, warning that massive monkey importation and breeding facilities in the area could be the perfect place for mosquitoes that carry the Zika virus to breed and thrive.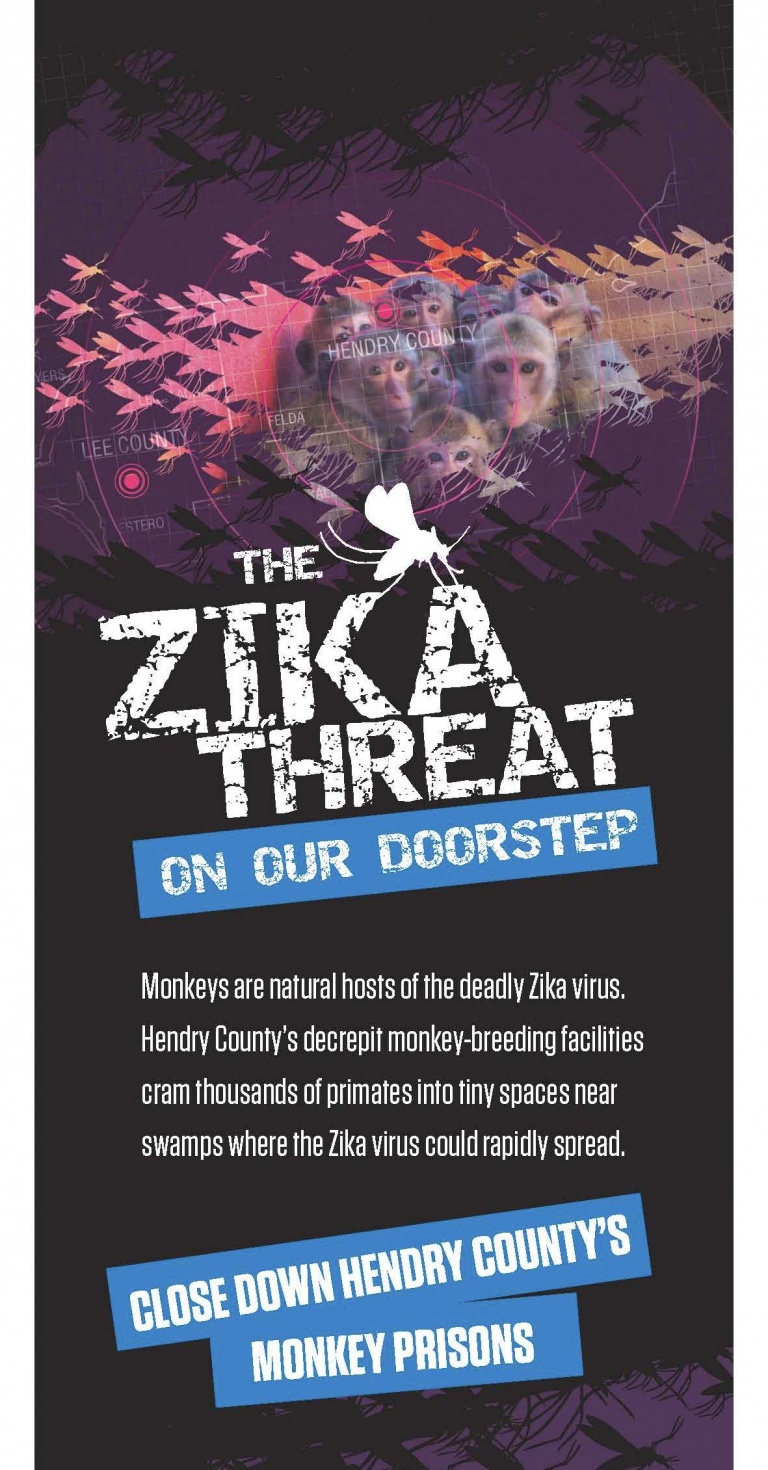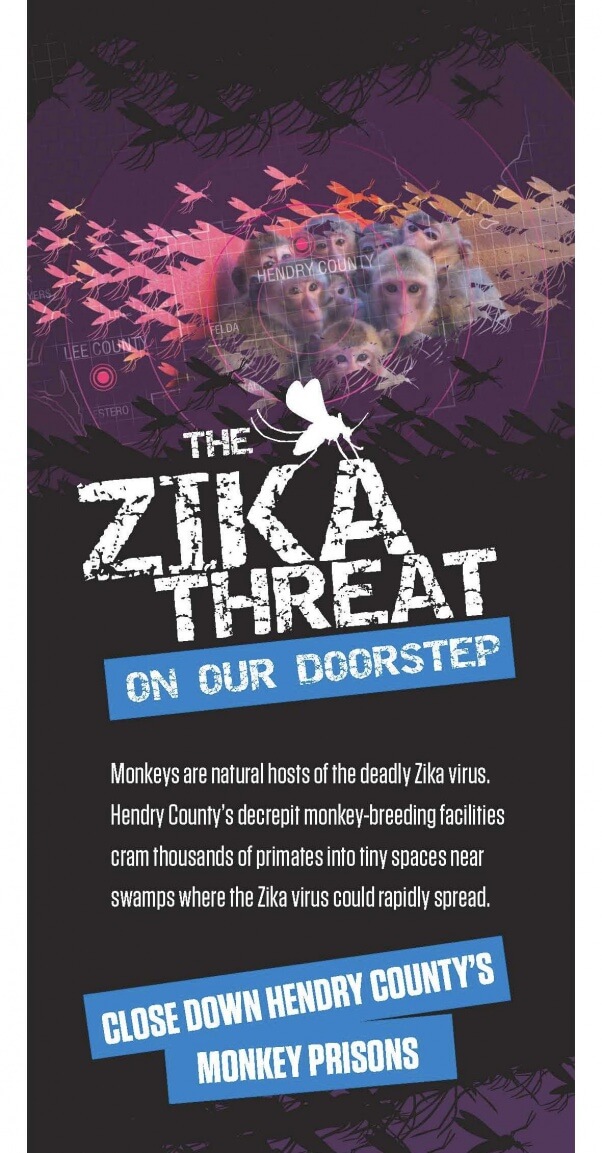 The informative door hangers, hundreds of which activists have already distributed locally, explain that monkeys are natural hosts for the Zika virus and that in these facilities, such as those of Primate Products, Inc. (PPI), the virus could spread quickly and may even go undetected since monkeys don't always show symptoms. The type of mosquito that carries Zika is prevalent in Florida.
Thousands of monkeys are imported to the Hendry County from other countries and are then either used for breeding or sold to laboratories across the country. Many of the monkeys are kept in outdoor open-air cages surrounded by waterways. PETA's investigation of PPI specifically revealed improper drainage and standing water, which create ideal conditions for mosquitoes to breed.
As the number of confirmed Zika cases continues to grow in Florida—including in counties adjacent to Hendry—PETA is making sure that residents understand the danger posed by these monkey prisons!
What You Can Do
Ask Hendry County officials to protect animals and the public and shut down PPI!