UPDATE: With Zika cases confirmed nearby, Hendry County, Florida's squalid monkey prisons now have the potential to harm more than just the monkeys trapped there. So PETA is telling residents about the threat with billboards, newspaper ads (shown below), and several thousand door hangers delivered right to residents' homes. And we're telling people what they can do about it: demand the closure of these facilities, which import and breed monkeys and are as dangerous to humans as they are cruel to the captive primates.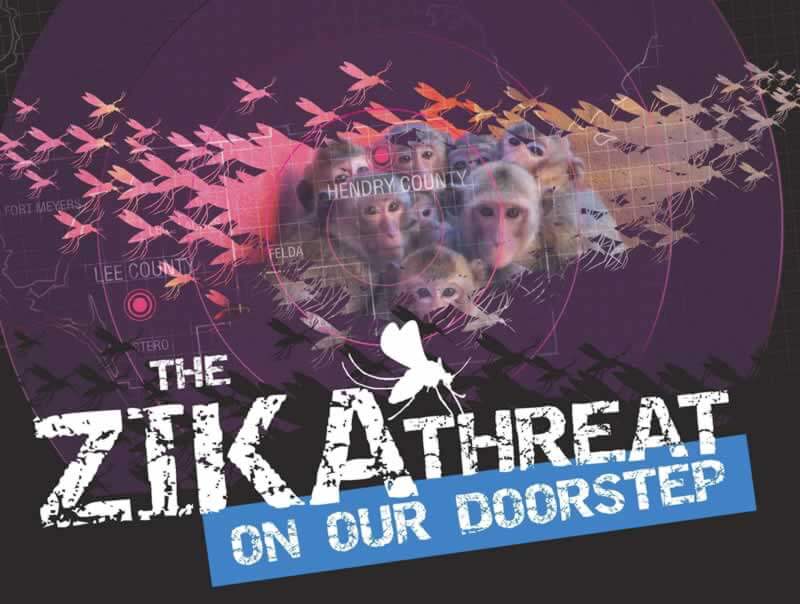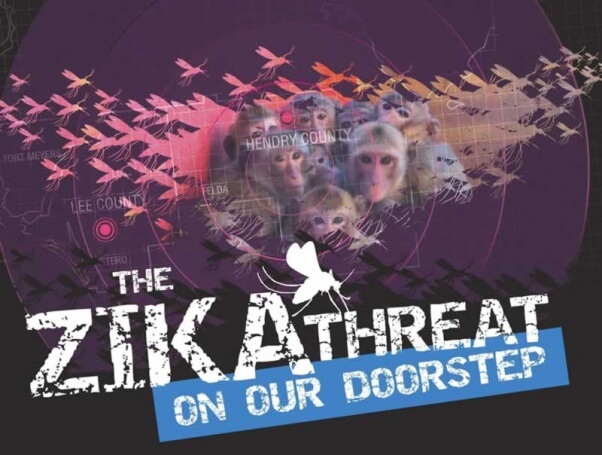 The following was originally published on February 11, 2016:
As the number of confirmed Zika virus cases increases in Florida and with Gov. Rick Scott's declaration of a state of emergency in the affected counties, PETA sent an urgent letter warning the Florida state surgeon general, Dr. John Armstrong, of a potential breeding ground for the dangerous virus: the massive monkey facilities hidden away in Hendry County.
Monkeys, like human primates, are natural hosts of the Zika virus. Thousands of these animals used for breeding and experiments are being kept in outdoor, open-air cages in Hendry County—adjacent to Lee and Broward counties, where Zika cases have already been confirmed. Video shot inside Primate Products, Inc. (PPI), by PETA revealed improper drainage and standing water, and an aerial image of the facility shows what appears to be a large lagoon that likely contains wet manure as well as ditches filled with water—all conditions ripe for mosquito breeding and the infection of large populations of captive monkeys.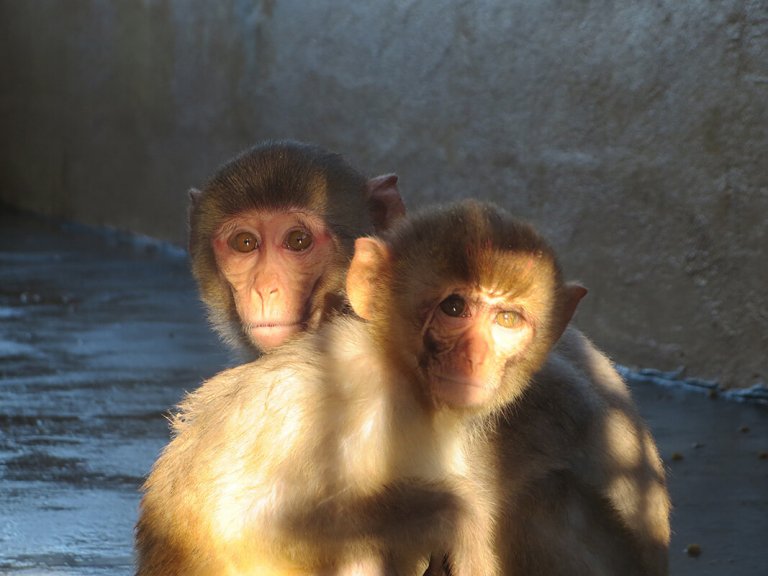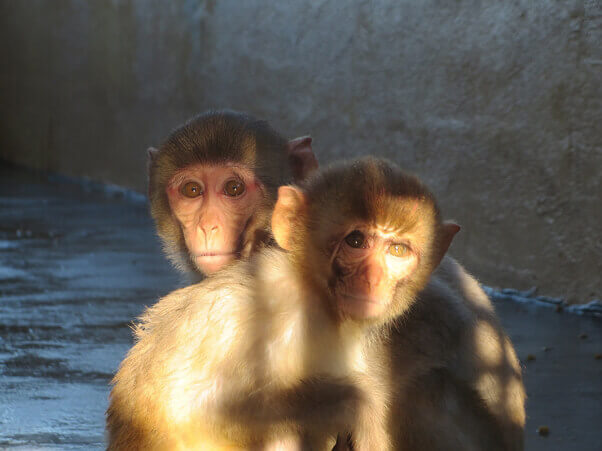 In our letter to the surgeon general, PETA noted that according to the Centers for Disease Control and Prevention, fewer than 20 percent of infected humans are symptomatic—but all can still potentially spread the disease. Symptoms in monkeys could easily go undetected, and thousands of animals could become infected with the Zika virus without anyone knowing—posing a risk to employees, their families, and nearby residents.
We also explained the following:
Hendry County officials allowed these facilities to set up shop as "agricultural" operations, even though importing, breeding, and selling monkeys for laboratory use has nothing to do with agriculture. There have been numerous problems, including several escapes by monkeys, but none has posed more of a threat to Florida residents than this.
What You Can Do
Ask Hendry County officials to protect animals and the public and shut PPI down for good.