As Detroit Red Wings fans arrived for the first regular-season home game at the new Little Caesars Arena yesterday, PETA was there handing out free octopus squeeze balls with the message "Respect Animals" printed on them. In previous seasons, fans have thrown dead octopuses onto the ice during games—a practice that PETA is hoping to end by providing squeezable octopus toys.
https://twitter.com/peta/status/916339838345011201
PETA previously took aim at the "tradition" of throwing dead octopuses onto the ice at Red Wings games by asking the National Hockey League (NHL) to prohibit animals at games and other events. Although a policy against throwing objects onto the ice has been in place, fans continued to sneak dead octopuses into arenas. Now, we're taking our plea directly to the fans, encouraging them to celebrate with the octopus toys, instead.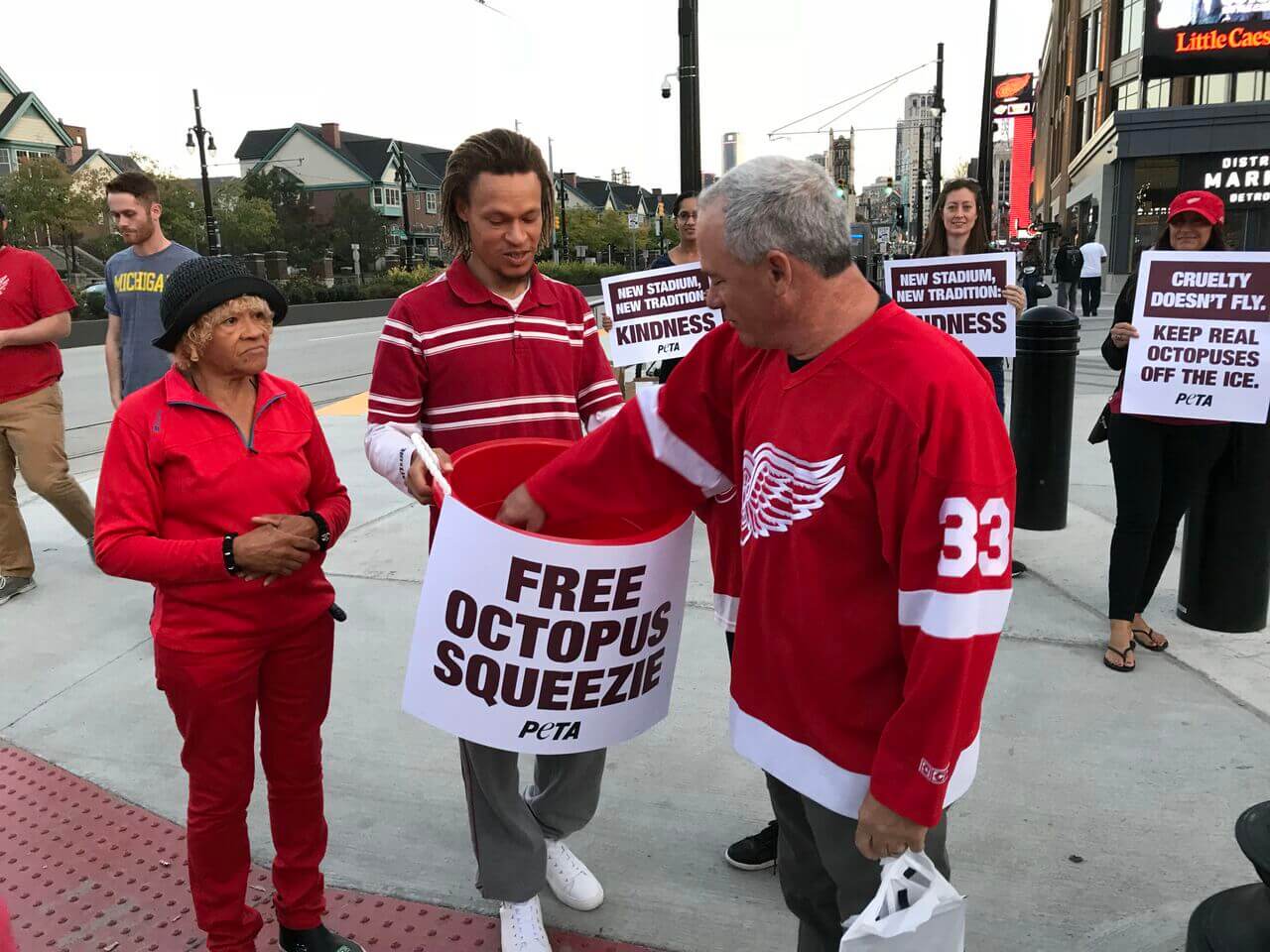 Octopuses are highly intelligent, deeply sensitive animals who use tools, communicate with one another in exceptionally impressive ways, decorate their dens, and learn from observation, and they deserve our respect. PETA hopes the Red Wings' new stadium will usher in a new era of compassion for these remarkable animals.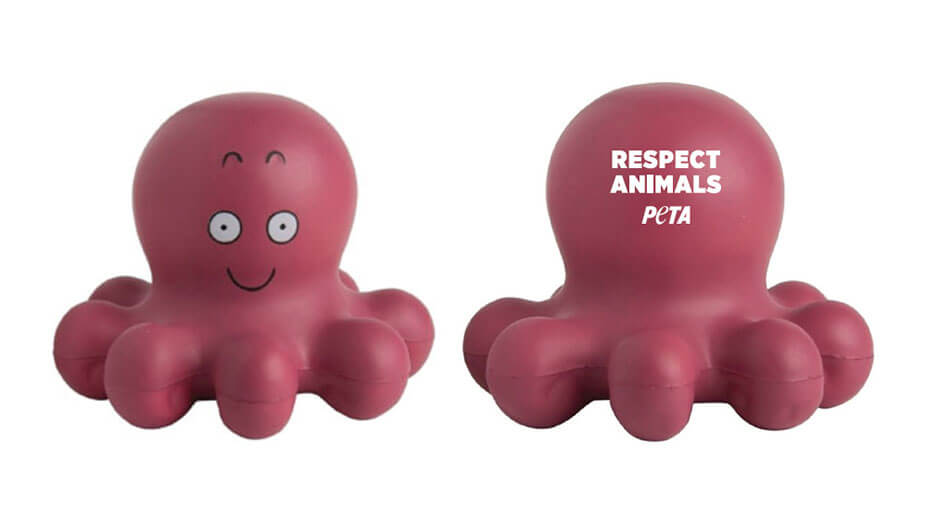 PETA proposes checking Red Wings fans for concealed octopuses at the door, with consequences including immediate ejection, a lifelong ban on attending games, and a fine of $5,000 for attempting to bring these animals into the arena.
What You Can Do
Dead or alive, animals don't belong in an ice hockey arena. Please urge the NHL to institute a policy against allowing any animals at games and other events.