Amid widespread reports that Detroit Red Wings fans are expected to throw dead octopuses onto the ice during the team's final two games at Joe Louis Arena, PETA—whose motto reads, in part, that "animals are not ours to use for entertainment"—sent a letter today calling on the team and the arena to crack down on this practice.
https://twitter.com/DetroitRedWings/status/721888486236798980
"Octopuses are intelligent, sensitive animals who feel pain, and it's no more acceptable to kill one for such a disrespectful, frivolous, and stupid purpose than it is to throw dead bear cubs onto the ice during a Bruins game," says PETA President Ingrid Newkirk.
In the letter, PETA calls on the Red Wings to penalize any fans who bring an octopus into Joe Louis Arena and bar them from ever attending a game again.
Noting that octopuses are highly intelligent animals who use tools, communicate with one another using patterns of light and color, form romantic social bonds, and deserve our respect, PETA proposes checking Red Wings fans for concealed octopuses at the door—and upping fines for such behavior from $500 to $5,000 as well as throwing these uncompassionate attendees out and banning them from future games.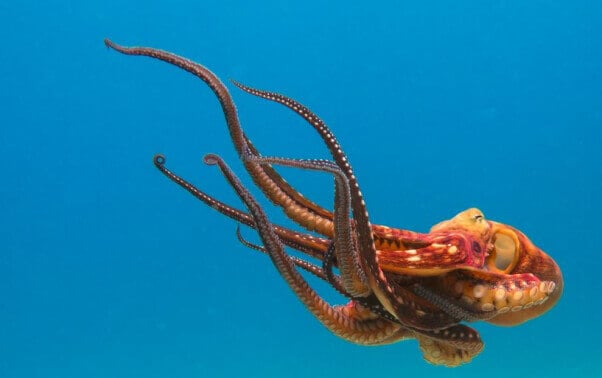 © iStock.com/oceanbodhi
In its letter, PETA suggests that fans celebrate the team's success with cruelty-free plush octopus toys instead.
What You Can Do
Dead or alive, animals do not belong in an ice hockey arena. Please urge the National Hockey League (NHL) to institute a policy against allowing animals at games and events.