At Kroger's 2023 annual shareholder meeting, PETA will confront the grocery giant in behalf of monkeys suffering in Thailand's abusive coconut industry, which steals monkeys from nature and condemns them to lifetimes of forced labor. We're asking Kroger—which owns Ralphs, King Soopers, and other major supermarkets—to remove all Thai coconut milk products from its supply chain, which is the only way to guarantee that the coconut milk items it sells weren't produced from the exploitation of threatened and endangered macaques.
Many coconut farms in Thailand keep monkeys chained or tethered for extended periods, condemning them to barren patches of dirt where they have little to no opportunity to move around and socialize with others. These abusive operations exploit the animals by turning them into coconut-picking machines. PETA Asia investigators saw monkeys pacing and circling endlessly on Thai coconut farms. These actions are apparent signs of severe psychological distress.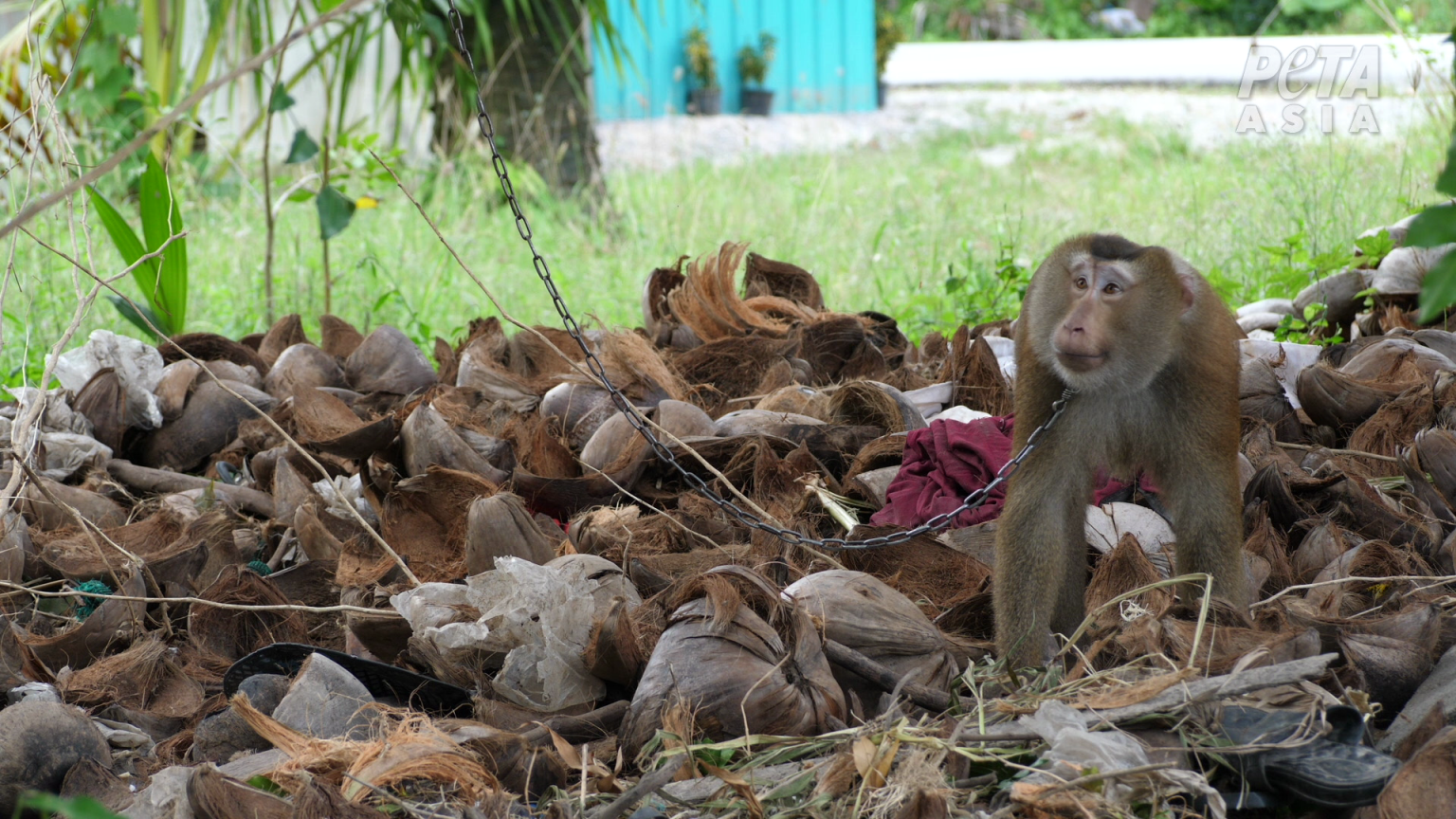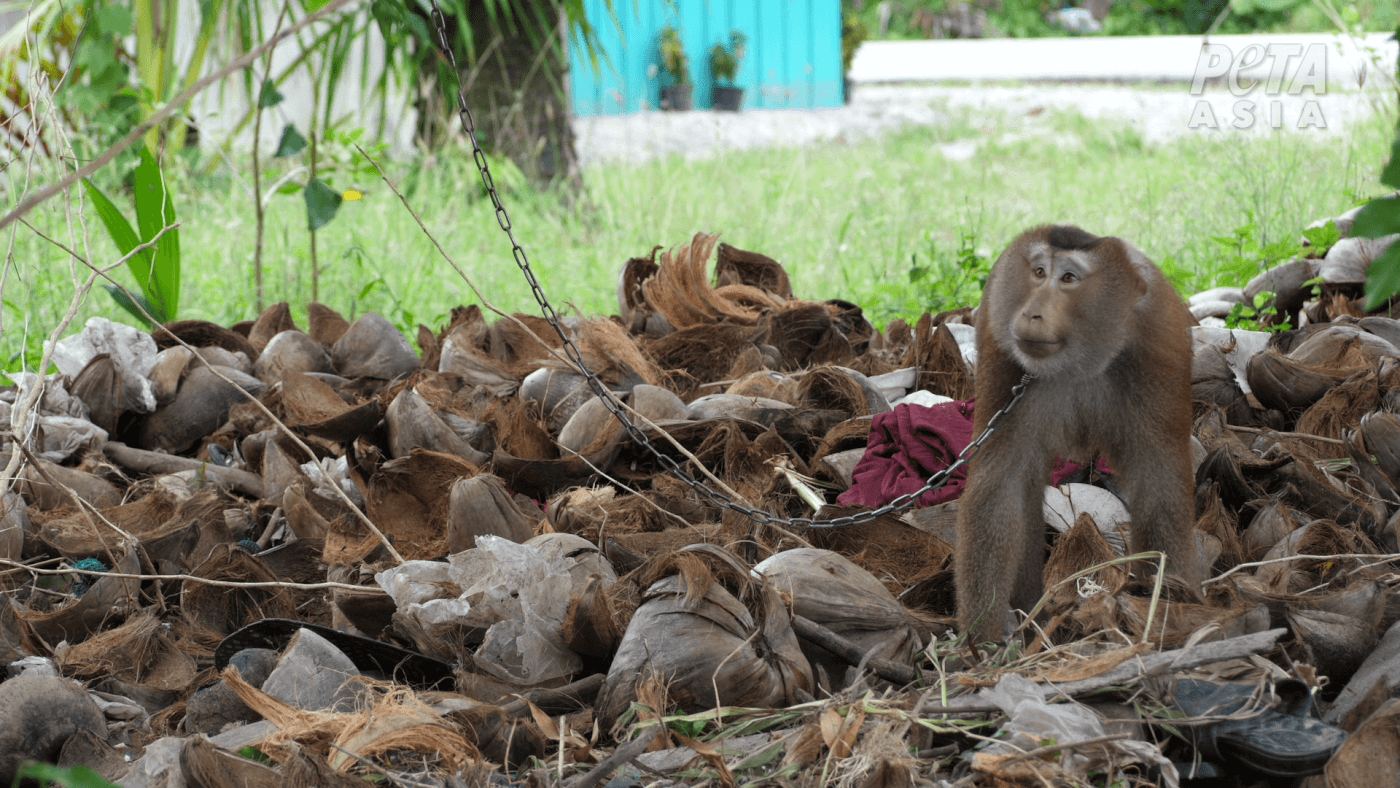 In 2021, Kroger stopped purchasing coconut milk from a major producer, Chaokoh. The grocery giant's decision followed an extensive PETA campaign that included tens of thousands of e-mails, a billboard placed next to one of the company's stores, and passionate protests outside other Kroger retail locations.
Now, PETA's asking for Kroger's commitment to purchasing only coconut milk sourced from the many countries—such as Indonesia, Sri Lanka, and the Philippines—that don't exploit monkeys to produce it.
Take Action for Monkeys
PETA Asia has repeatedly shown that the Thai government and coconut milk producers in Thailand lie about the existence of forced monkey labor. The best thing anyone can do for these monkeys is to avoid supporting supermarkets and other retailers that source canned coconut milk from that country.
If you want to help monkeys suffering in Thailand's abusive coconut milk industry, pledge never to buy coconut products sourced there—and tell Whole Foods to end its sale of Thai coconut milk: