Unusual gifts from PETA are on their way to Whole Foods CEO Jason Buechel and the company's nine regional presidents. We've sent each of them an armload of human-picked coconuts along with a letter urging them to ban Thai coconut milk from Whole Foods' shelves.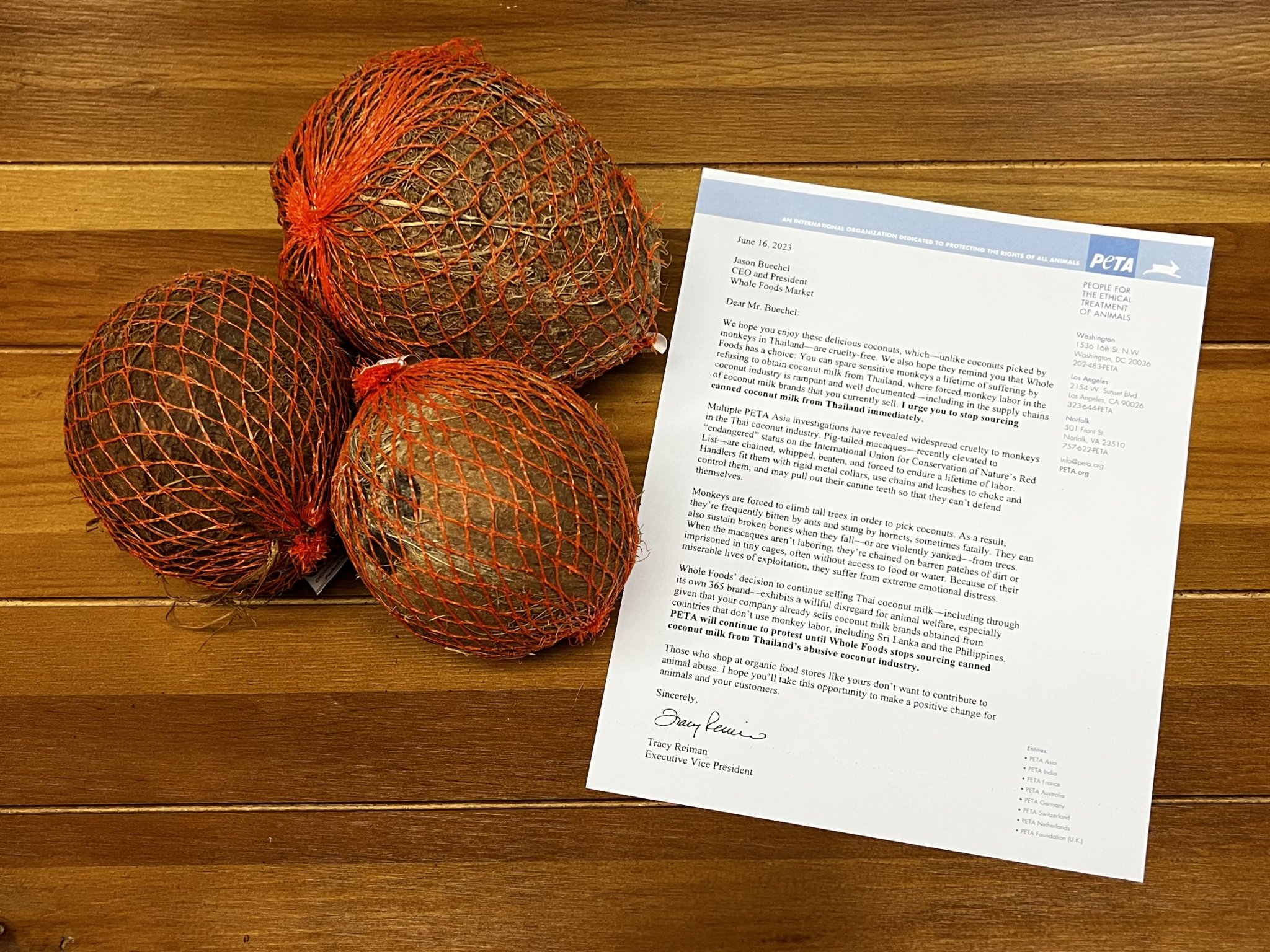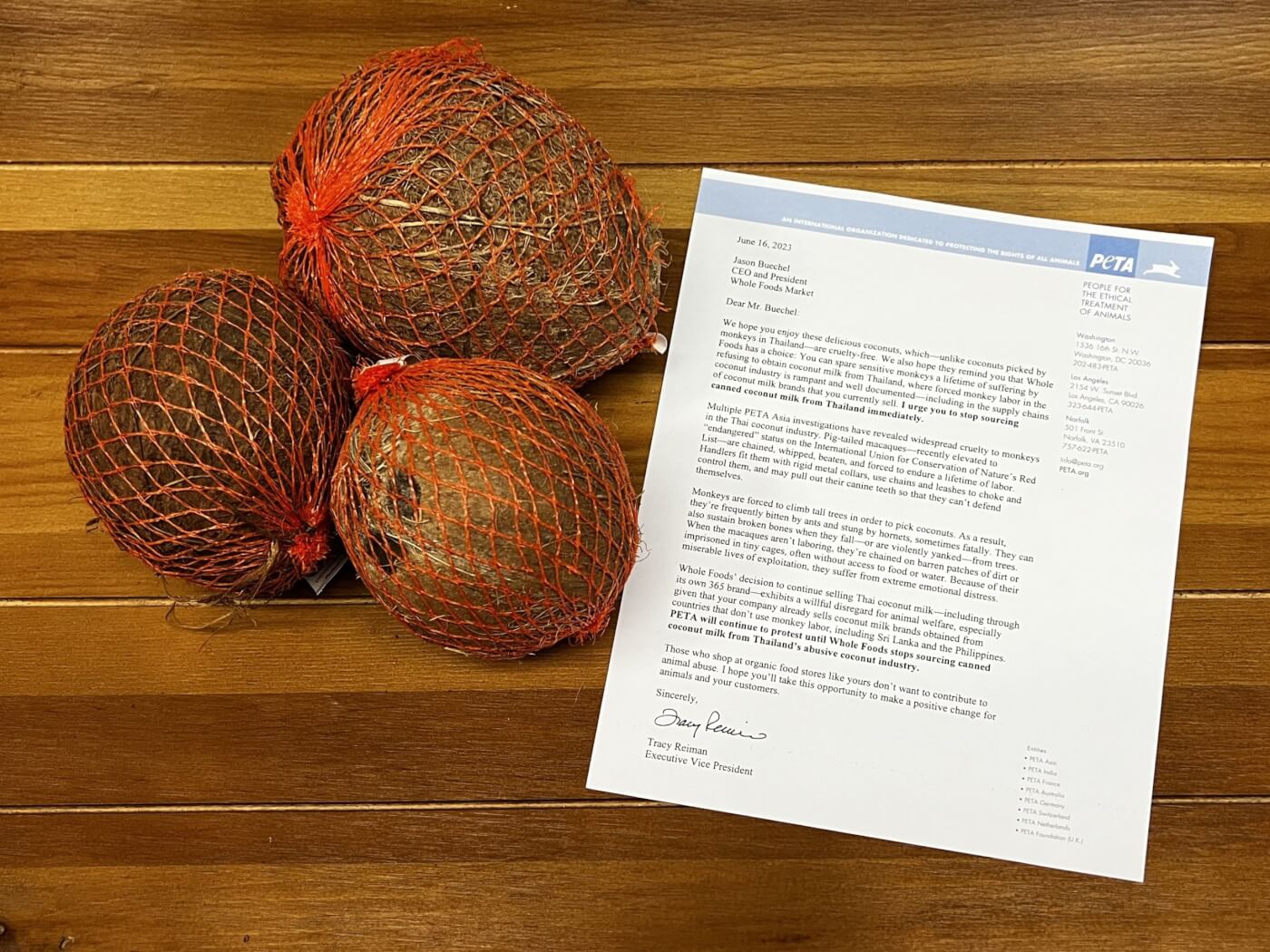 Why? Thailand's coconut-picking industry is fueled by the labor of endangered pig-tailed macaques—many of whom were illegally snatched from their forest homes as babies.
Handlers in Thailand fit these monkeys with rigid metal collars, use chains and leashes to choke and control them, and may pull out their canine teeth so that they can't defend themselves. Because the industry and the Thai government lie about their systemic reliance on forced monkey labor, it's impossible to guarantee that any coconut milk from the country is free of it.
PETA is calling on Whole Foods to stop supporting Thailand's abusive coconut industry and ban Thai coconut milk.
Several companies that own coconut milk brands sold by Whole Foods were named by industry workers as having sourced coconuts obtained via monkey labor.
Whole Foods has refused to stop selling Thai coconut milk, even though it already offers canned coconut milk from countries where no monkey labor is used. Its decision exhibits a willful disregard for monkeys who are being kidnapped and used as coconut-picking machines.
Please urge the company to stop supporting this cruel industry: