Words are important: They're what we use to communicate with one another. We use them to express ourselves, so it's important that each one be properly defined, right? As our culture continues to evolve, so do our words—including "leather."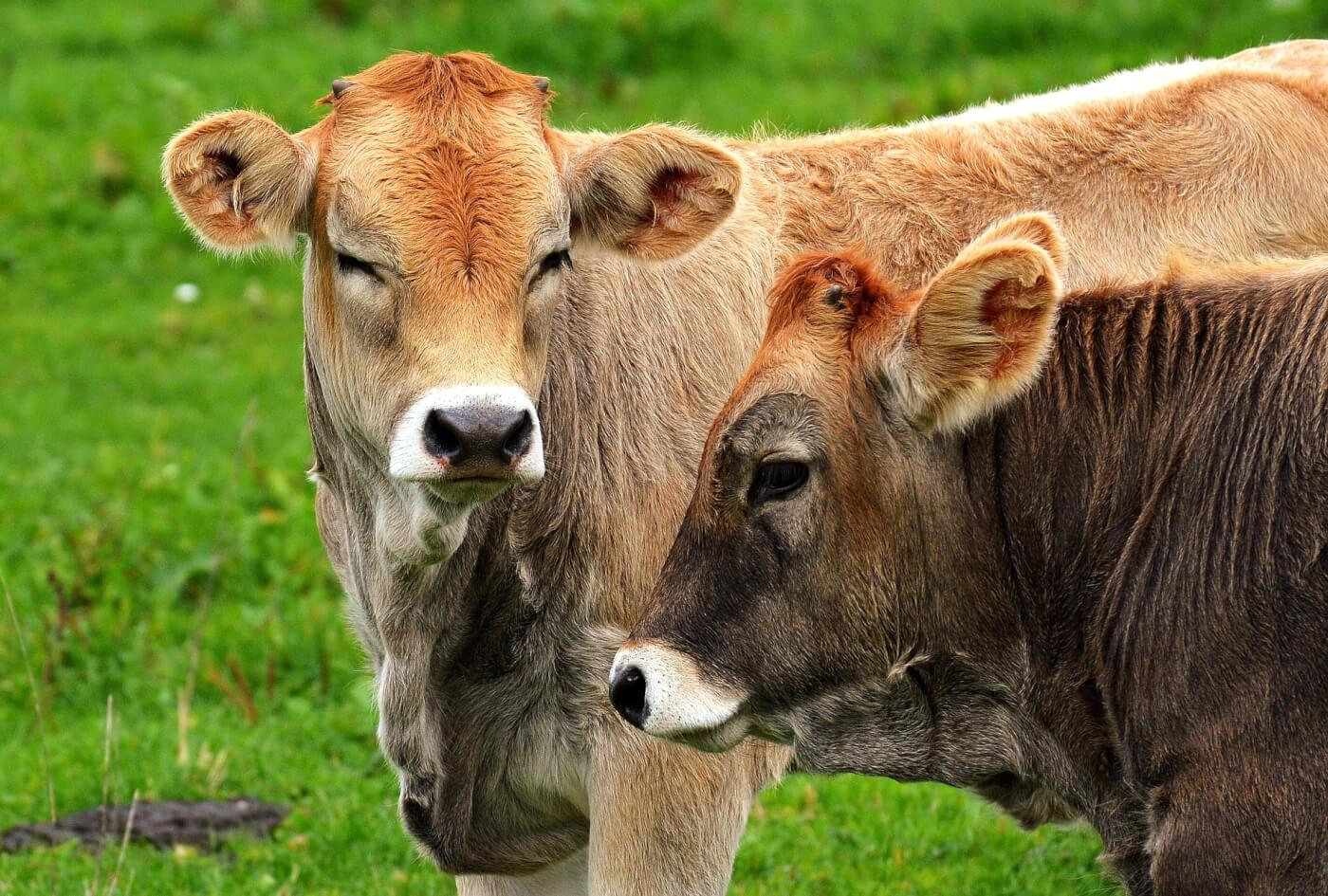 Oxford Dictionary currently defines "leather"—in its noun form—as "[a] material made from the skin of an animal by tanning or a similar process." But as more and more companies in the fashion, auto, and upholstery industries make the smart and compassionate switch to animal-free leathery fabrics, the time is ripe for all dictionaries to expand the official definition.
This is why PETA is urging Random House and other top dictionary companies to adjust their entries for "leather" for accuracy. We're asking them to broaden their definitions to include all similar durable, natural, and synthetic materials. Read our letter to Random House here.
It's easy to see why products not derived from animals are popular: Millions of cows and other animals killed for their skin every year endure the horrors of factory farming—extreme crowding and deprivation, as well as castration, branding, tail-docking, and dehorning—all without any painkillers.
At slaughterhouses, their throats are cut, and some are skinned and dismembered while they're still conscious. It's also now widely recognized that animal agriculture (including leather made out of skin, one of its methane- and nitrous oxide–rich coproducts) is a leading contributor to climate change. By some estimates, animal agriculture is responsible for more greenhouse gases than all of the world's transportation systems combined.
Leather production harms the environment. It uses up 15K gallons of water per ton & creates toxic waste like THIS. #LeatherIsDead pic.twitter.com/CzJtO40MOv

— PETA (@peta) October 26, 2017
Animal-free leather is taking the world by storm! As consumer demand for cruelty-free goods rises, the clothing, furniture, and automotive industries are quickly working to meet it. Already, Tesla uses exclusively vegan leather for its car interiors, and more and more fashion brands are replacing items made of animal skins with all-vegan collections.
https://twitter.com/the_kooples/status/958052125170311168
It's clear that dictionaries need to expand the definition of "leather" to reflect the fact that its function is easily performed by a natural or synthetic fabric.
You Can Help Us Redefine Leather, Too
Animals used by the skins industry endure immense abuse during their short lives. "Natural," "synthetic," "animal-friendly," "cruelty-free," "faux," and "manmade" are the only types of words that should ideally be used to describe leather. We all have to decide whether to support kindness or cruelty when buying a new jacket, a pair of shoes, or even a couch or car. By choosing to wear vegan every day, you're helping to stop the global skins trade—in other words, you're helping to save animals' lives. Click the buttons below do even more good: