Just in time for tax day, PETA is running an ad in The Washington Times exposing the National Institutes of Health (NIH) for wasting taxpayers' dollars—and monkeys' lives—in cruel and irrelevant maternal-deprivation experiments.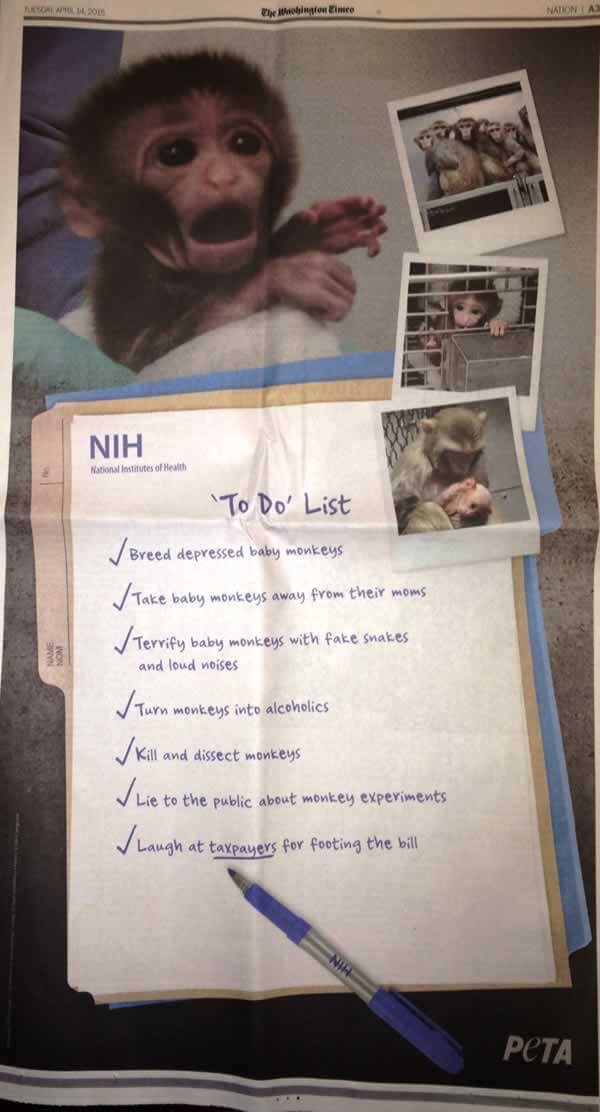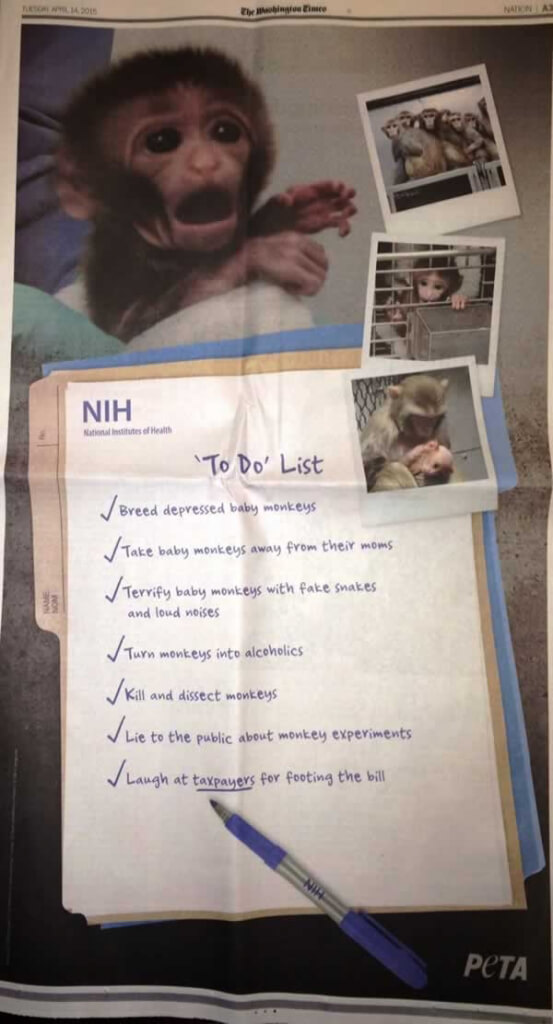 For more than 30 years, NIH experimenter Stephen Suomi has received tens of millions in taxpayer dollars to breed monkeys to be genetically predisposed to mental illness. Many of these infants are torn away from their mothers within hours of birth and subjected to a series of experiments in which they are terrorized by loud noises, masked intruders, and fake snakes (an animal whom monkeys innately fear).
Even the experimenters themselves have admitted that these experiments are not applicable to our treatment of human psychological trauma and brain disorders. While tax dollars are funneled into senseless animal experiments, researchers who are conducting relevant studies with human volunteers are short on funds.
If you don't want your tax dollars to pay for baby monkeys to be kidnapped and tormented, please urge Congress to end NIH's baby-monkey experiments now.