Here at PETA, we're fans of the Patriots, and of course, we also love the Seahawks (or "ospreys")—but we're actually hoping that the big winners of the big game will be … the chickens.
Didn't hear that they were playing? Well, they're not—anymore—because people will eat 1.25 billion chicken wings on Super Bowl weekend alone. For you mathletes, that's 300 million chickens—in one weekend. Staggering.
So PETA sent our chicken champions to Phoenix to give Super Bowl fans another hot ticket: a trip inside our new virtual reality world, "I, Chicken." This cutting-edge virtual reality system lets people discover firsthand what it's like to be a chicken—seeing their reflection, enjoying a dust bath, socializing with other chickens, and even enduring the same fate as the millions who are used for food.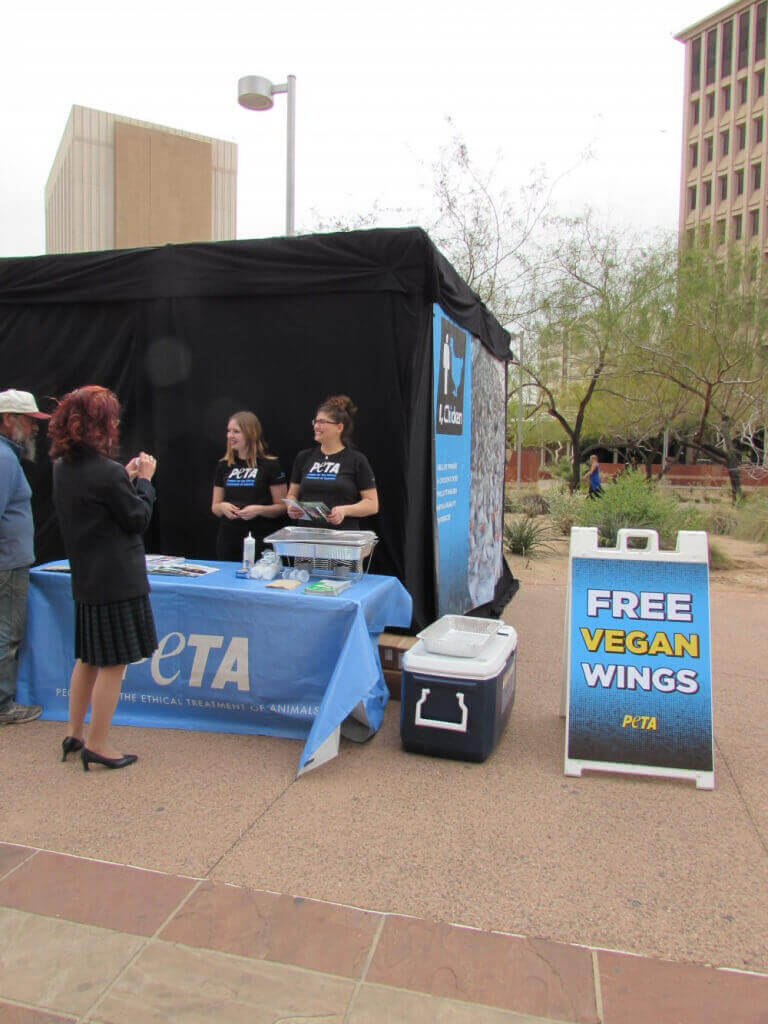 We're hopeful that after people have walked in chickens' shoes, they'll let the animals keep their wings. And that's easy to do since we also handed out more than $1,000 in tasty meat-free chicken wings that even Miami Dolphins alum Ricky Williams couldn't get enough of.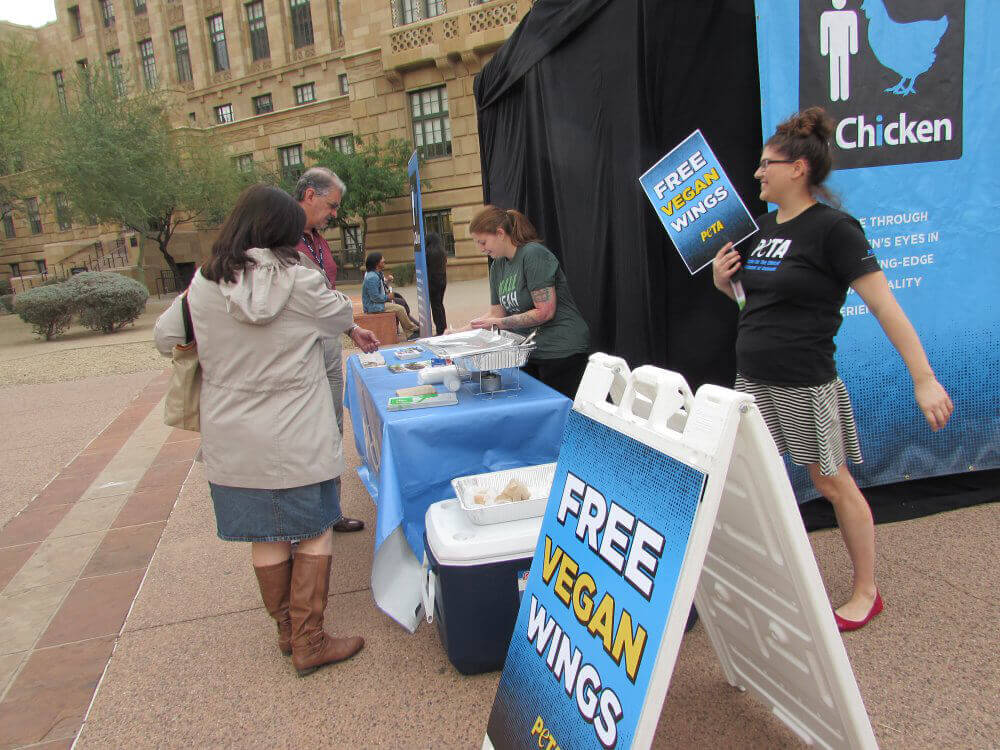 Party like a flock star on Super Bowl Sunday with PETA's tried-and-true animal-friendly Super Bowl recipes.