Update (November 4, 2022): VICTORY! Texas A&M University has confirmed that it will release the nine healthy golden retrievers it had transferred from its failed canine muscular dystrophy laboratory to the veterinary school!
This momentous news comes after PETA's hard-fought campaign that began with our shocking exposé of the school's deplorable laboratory. Our relentless pressure ended its cruel breeding of dogs to develop this crippling disease and led to the release of more than 50 dogs.
But we never gave up on these nine betrayed golden retrievers. We campaigned hard—and now the dogs will be in homes before the end of the year.
You can read more about our win for the nine dogs here.
---
Originally posted on May 14, 2018:
In a groundbreaking move, PETA has just filed a federal lawsuit against Texas A&M University (TAMU) challenging the school's use of a filter on its official Facebook page. The filter automatically deletes visitor posts and comments if they contain words such as "PETA," "cruelty," "lab," and other terms associated with our high-profile campaign against the school's muscular dystrophy experiments on dogs.
"Texas A&M knows that it can't possibly defend 37 years of cruel and fruitless experiments on dogs on the merits, so the school has resorted to silencing critics and shutting down debate," says PETA Senior Vice President Kathy Guillermo. "PETA's lawsuit aims to restore the First Amendment rights of everyone who wants to speak out against Texas A&M's cruelty to animals."
PETA's lawsuit argues that TAMU's Facebook page constitutes a public forum and that the school's censorship represents viewpoint-, content-, and speaker-based discrimination, which is a violation of PETA's constitutional right to free speech. The group is represented in part by attorneys with the Electronic Frontier Foundation (EFF), a nonprofit advocacy organization dedicated to protecting the privacy and free-speech rights of all people in the digital era. The outcome of the groundbreaking lawsuit will have enormous implications for individuals and advocacy organizations that use social media in protest and public-awareness campaigns.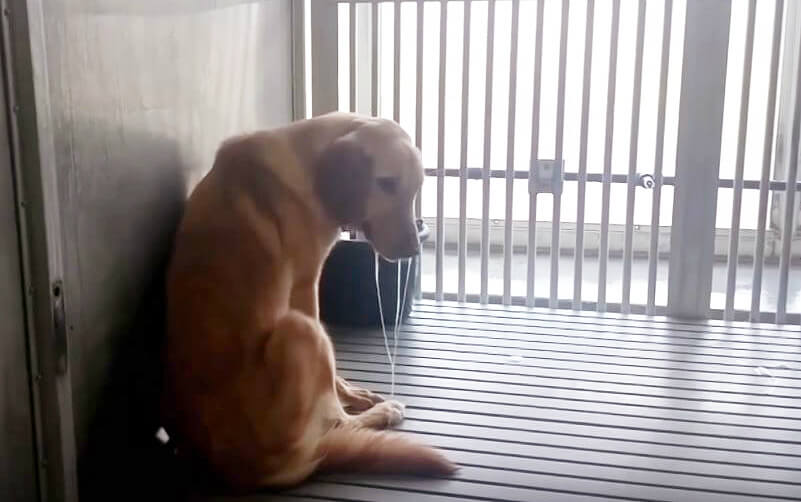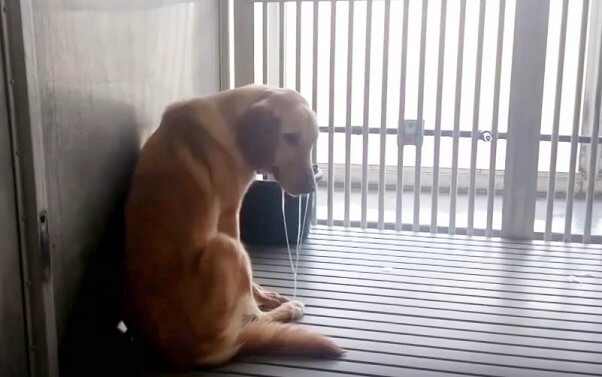 "Our First Amendment rights are infringed when agencies and officials block posts they don't like or disagree with," said EFF Civil Liberties Director David Greene. "And the rights of all readers are affected when the government manipulates its social media pages to make it appear that its policies and practices are universally embraced, rather than widely condemned."
As PETA's eyewitness video footage shows, dogs who were deliberately bred to develop a crippling and painful form of muscular dystrophy are left struggling to walk, swallow, and even breathe. These experiments have continued for 37 years, despite the fact that no cure or treatment to reverse symptoms of the disease in humans has been found. Tell TAMU to stop tormenting dogs and wasting taxpayer money on useless experiments.