Why are products still being tested on animals when regulatory agencies allow non-animal testing methods? PETA scientists set out to answer that question in an article published today in the scientific journal ALTEX. In their paper, PETA scientists outlined strategies that regulators and companies can employ to increase the use of animal-free methods in regulatory testing, thereby saving animals from painful and deadly laboratory tests.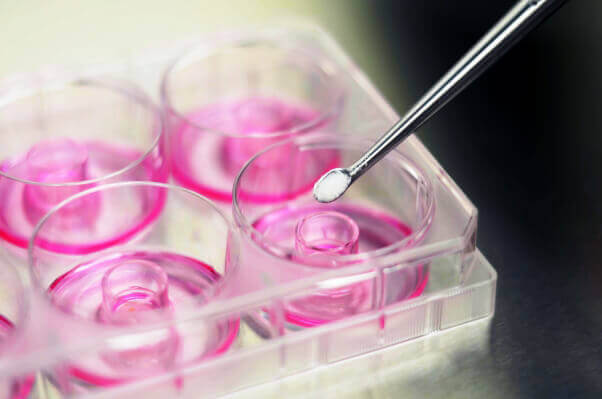 © MatTek Corp
Regulatory agencies—including the U.S. Environmental Protection Agency (EPA) and the U.S. Food and Drug Administration—require companies to test their chemicals, pesticides, pharmaceuticals, and many other products for toxicity. Even antimicrobial cleaning products, like the kind that you may keep under your sink at home, are required by the EPA to be tested for toxicity.
Animals are often used in these toxicity tests. In eye irritation tests, chemicals are applied to the eyes of rabbits and the results are recorded. The rabbits often experience irritation, pain, and even blindness. But several years ago, the EPA announced that it would accept data from tests that don't use live animals when evaluating harmful effects of germ-killing cleaning products on the eyes.
However, very few companies have made use of non-animal tests in the years since the new policy was issued. Why? For their new article, PETA scientists gathered feedback from regulators and companies, identified challenges that have limited the use of non-animal methods, and formulated ways to overcome these barriers, such as getting all countries to agree to accept the non-animal methods, more actively publicizing the new approach, and expanding regulators' training on the non-animal methods.
PETA is a leader in persuading federal and international agencies to reform their regulations that require substances to be tested on animals. Thanks to a partnership among PETA's scientists, the EPA, industry representatives, and others, the EPA recently announced a commitment to reducing the number of animals used in pesticide testing. And a PETA scientist serves on the EPA's Pesticide Program Dialogue Committee, which provides feedback to the EPA.
Today's article in ALTEX is a continuation of our work to get companies and regulatory agencies to adopt more non-animal methods and spare more animals from a torturous life in a laboratory.