Due to a state budget crisis, America's oldest continuously operating ferry may be permanently docked. Connecticut Gov. Dannel Malloy announced that the Rocky Hill-Glastonbury ferry, which has carried passengers across the Connecticut River since 1655, will make her final voyage in August. The Chester-Hadlyme ferry, operational since 1769, will also weigh anchor for the last time this fall. But all is not sunk yet. PETA has a plan to help bail out the boats: buying ad space.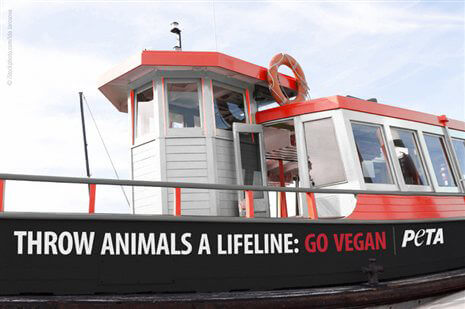 In our letter to Gov. Malloy and the Department of Transportation, PETA explained that going vegan saves more than 100 animals every year from being abused on factory farms in ways that would warrant felony cruelty-to-animals charges if cats and dogs were the victims. Encouraging ferry passengers to go vegan would also help slash their risk for heart disease, diabetes, and other diseases and cut down on the state's healthcare costs.
Protect the oldest continuously running ferry in the country and protect animals from abuse—it should be smooth sailing.
Written by Michelle Sherrow