In a victory five years in the making, the National Milk Producers Federation (NMPF) is forcing dairy farms to begin addressing the dehorning of calves.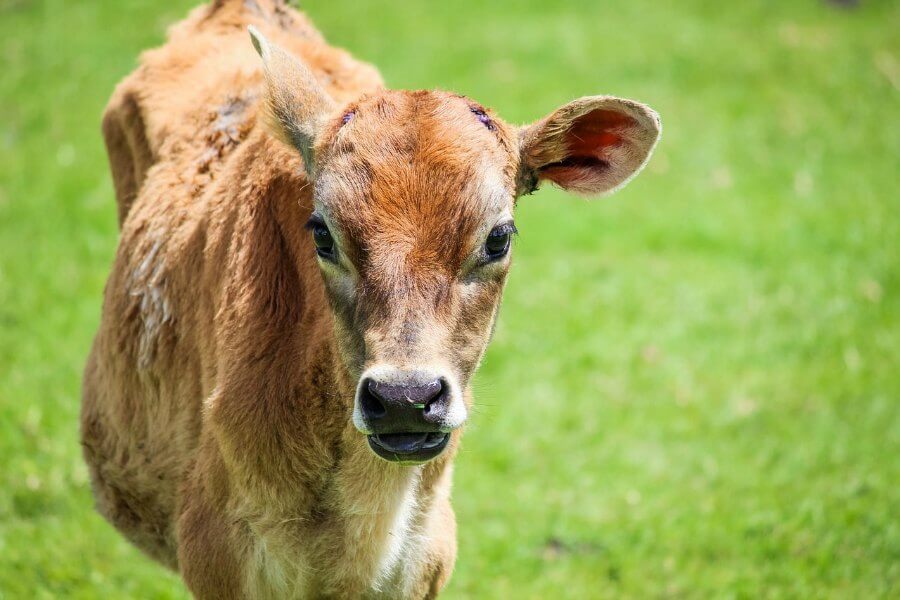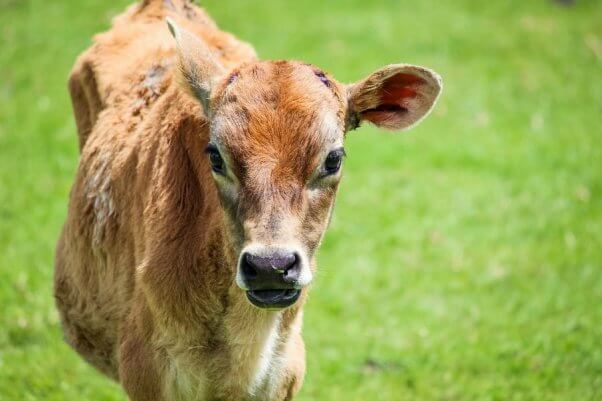 On dairy farms, calves' sensitive horn tissue is burned off with searing-hot irons or caustic chemicals or gouged out with sharp tools. PETA began pressuring the dairy industry to end dehorning by breeding for polled, or naturally hornless, cattle. Polled breeding is somewhat common in the beef industry, but the dairy industry had ignored this solution, and about only 1 percent of calves on dairy farms were polled.
So PETA and our members set to work to turn the tide, taking our campaign public, talking to food and beverage companies, and enlisting support from high-profile animal advocates. Casey Affleck narrated PETA's video exposé of dehorning, the Smashing Pumpkins' Billy Corgan wrote California Pizza Kitchen asking for its support, and Ryan Gosling contacted the NMPF, which was leading the resistance to eliminating this painful practice. Numerous corporations began implementing policies to end dehorning and engaging their suppliers to address the problem, including General Mills, Chobani, Kroger, Wal-Mart, Nestlé, Dannon, Mondelēz International, Pepsi, HP Hood, ALDI, Lifeway, Denny's, Aramark, and Dunkin' Brands (Dunkin' Donuts and Baskin Robbins). More and more farms began breeding for polled calves.
Now, it seems that even the NMPF is coming around. In the new version of its animal care guidelines, the Farmers Assuring Responsible Management (FARM) program, the organization asks farmers: "Is the farm incorporating polled genetics into [its] breeding program?" Since more than 90 percent of the U.S. milk supply comes from farms in the FARM Program, most dairy farms will now be forced to begin addressing this animal welfare issue. PETA will not let up until dehorning is relegated to the dustbin of history.