Get the tissues ready—Missy's story will tug at your heartstrings. We're hoping the right guardian-to-be will give this playful 4-year-old the happy home and respect that she so rightfully deserves.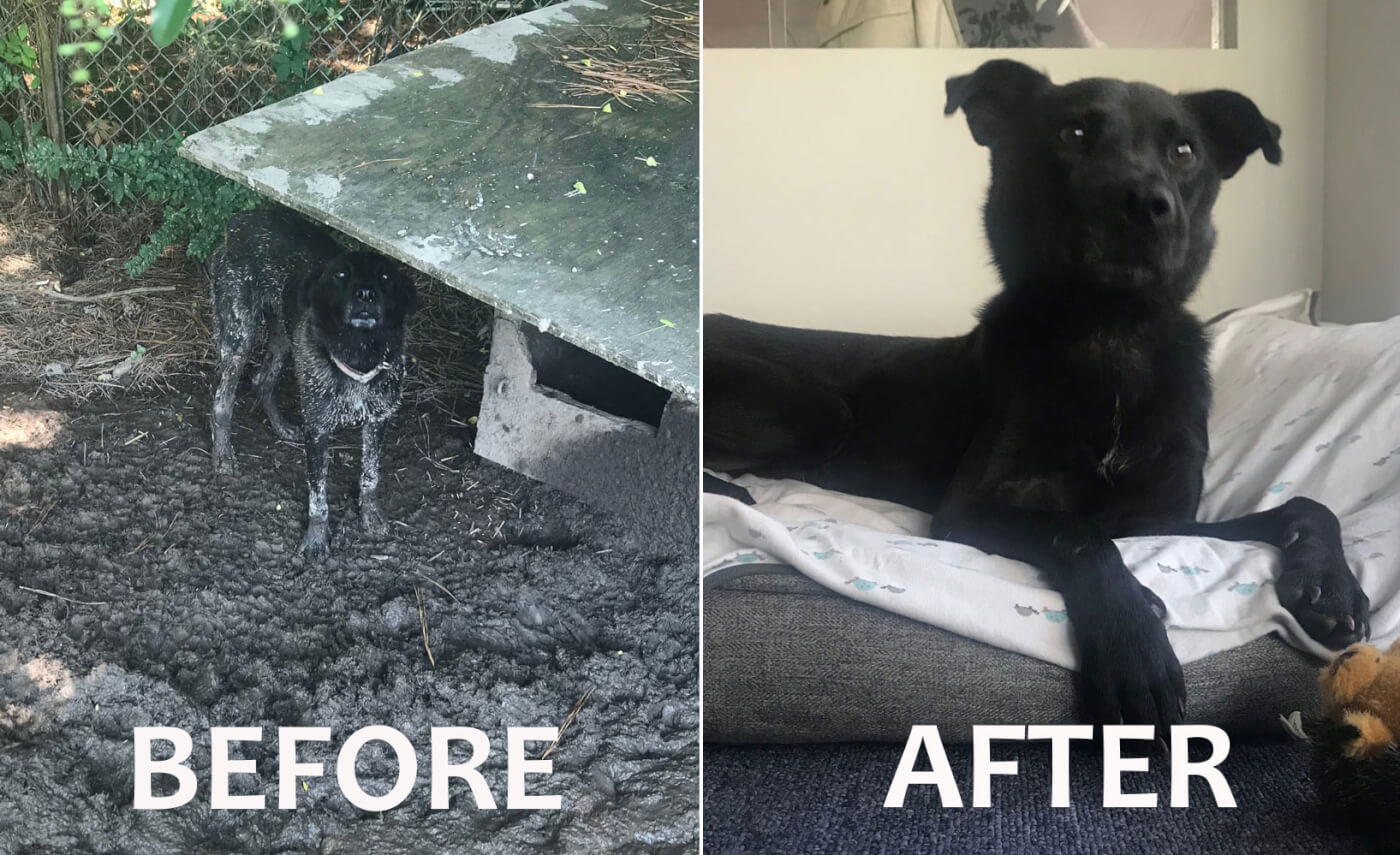 We met sweet, adorable Missy in 2015, when her then-owner flagged down our fieldworkers to ask if we'd help get her spayed. We did so, and PETA fieldworkers regularly checked on her after that. In the last few months, her living conditions deteriorated drastically. During a recent visit, fieldworkers discovered that she was living in a pen that was inches deep with mud.
With every move, she sank into mud and muddy water. She had nowhere dry to step.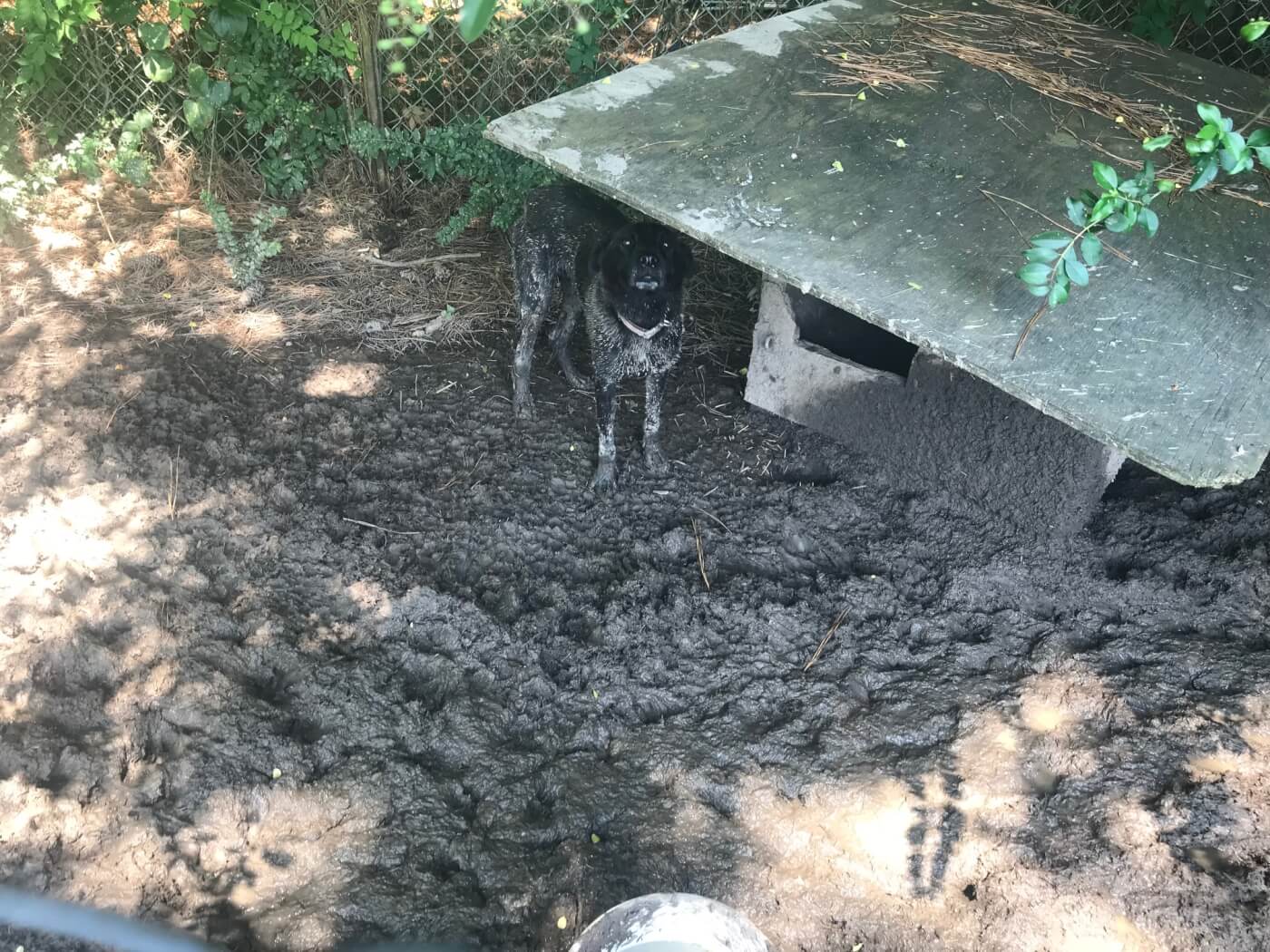 She was covered with mud, unable ever to get clean or comfortable.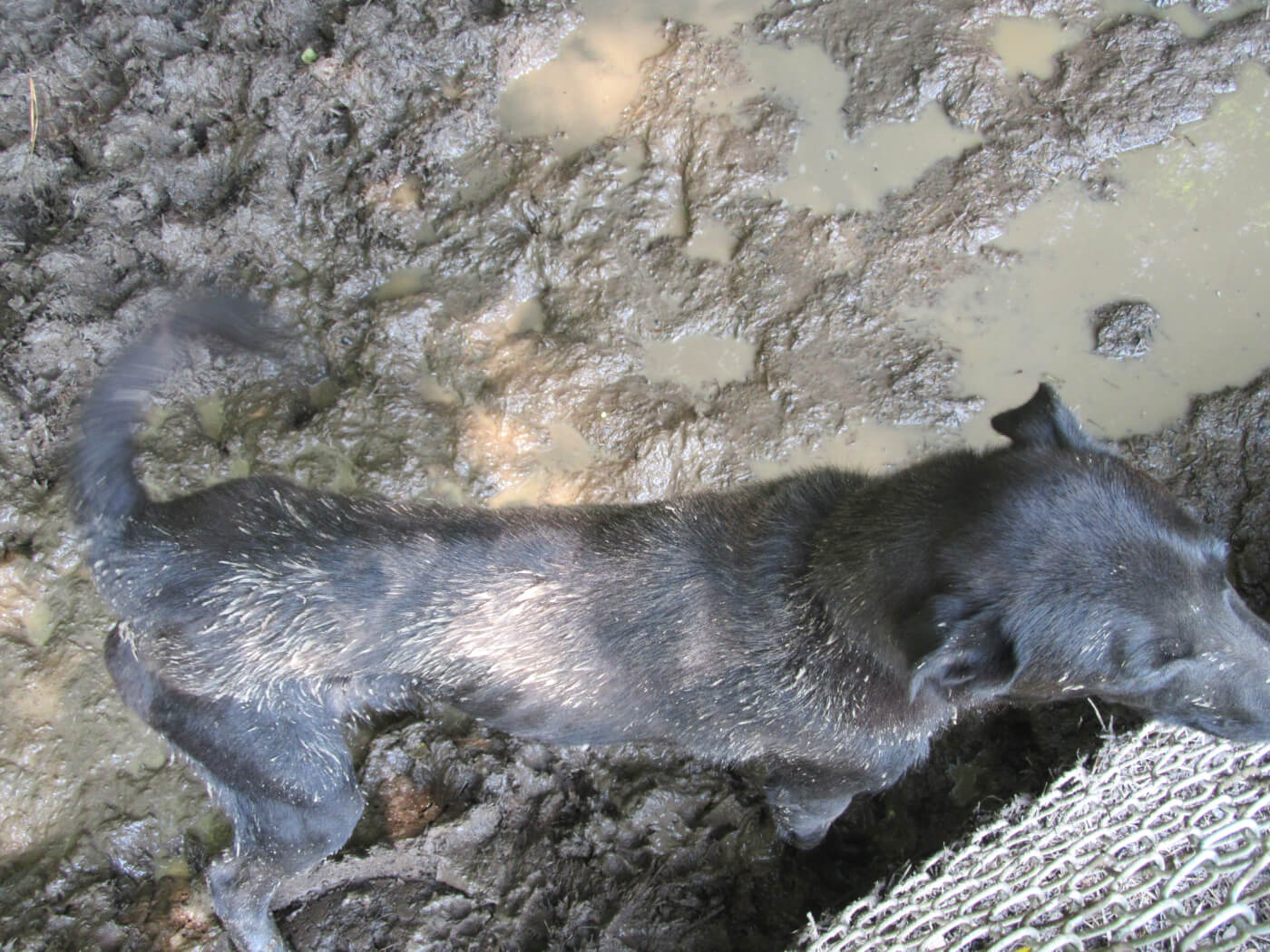 Her "home" was a makeshift pen with no door. It was rigged with a broomstick that was threaded through chain-link fencing and obscured by branches, making it apparent that her food and water were lowered to her from above—it looked as if no one had gone in or out of the pen in eons. Missy had no reprieve from the mosquitos and flies that swarmed her and her living area.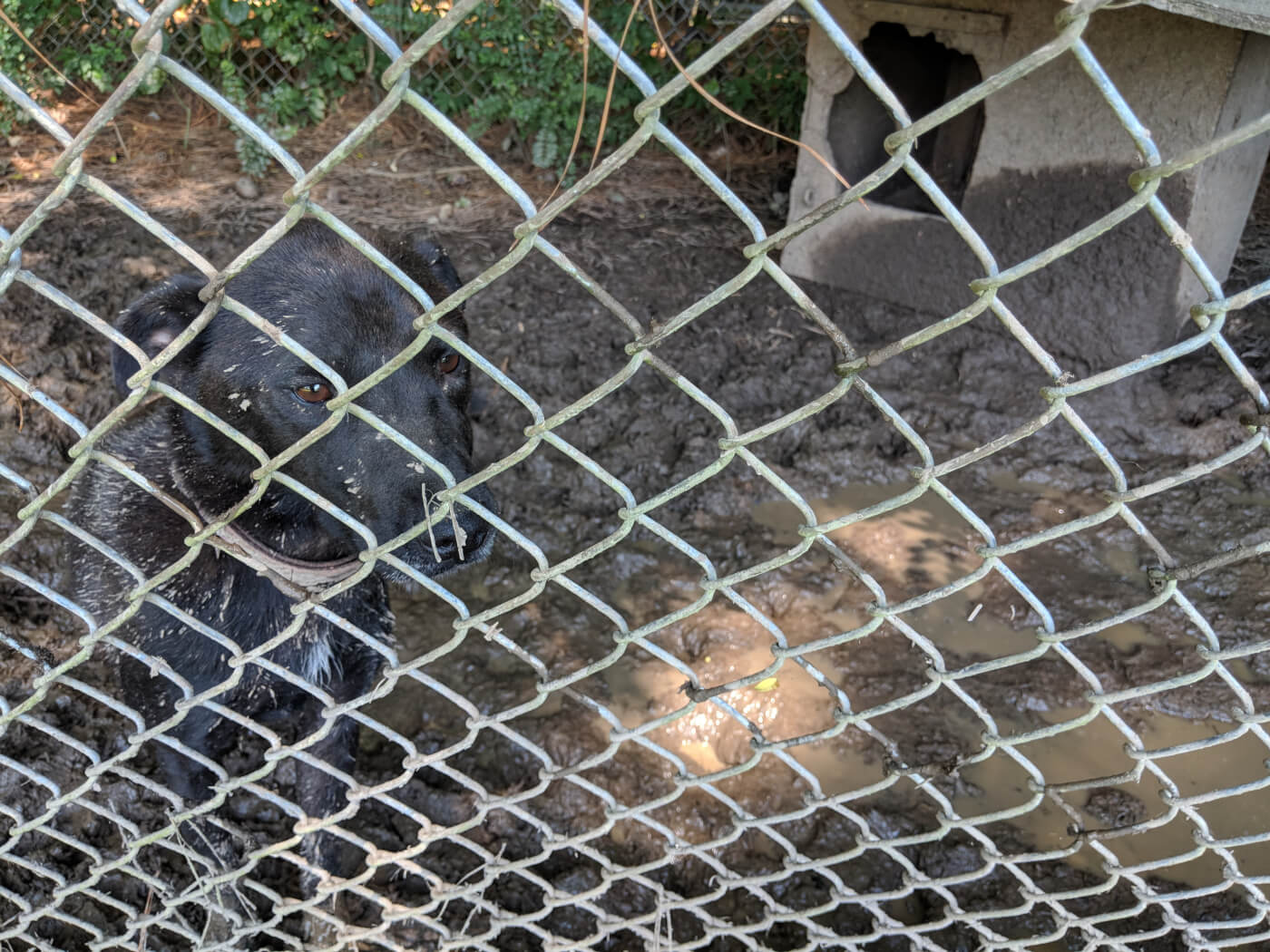 Once our fieldworkers were able to reach her, they noticed that she was severely malnourished.
Our team spoke with her owner about the unacceptable living conditions. The owner agreed to let us take her—realizing that it was the best thing for her. She was taken to PETA's shelter for treatment and a chance at a better life. She got a bath and was combed for what was evidently the first time in years. Although she's still a bit shy, she's flourishing and already playing with toys and lying on soft beds.
Everyone who meets Missy falls in love with her—her sweet personality makes it impossible not to.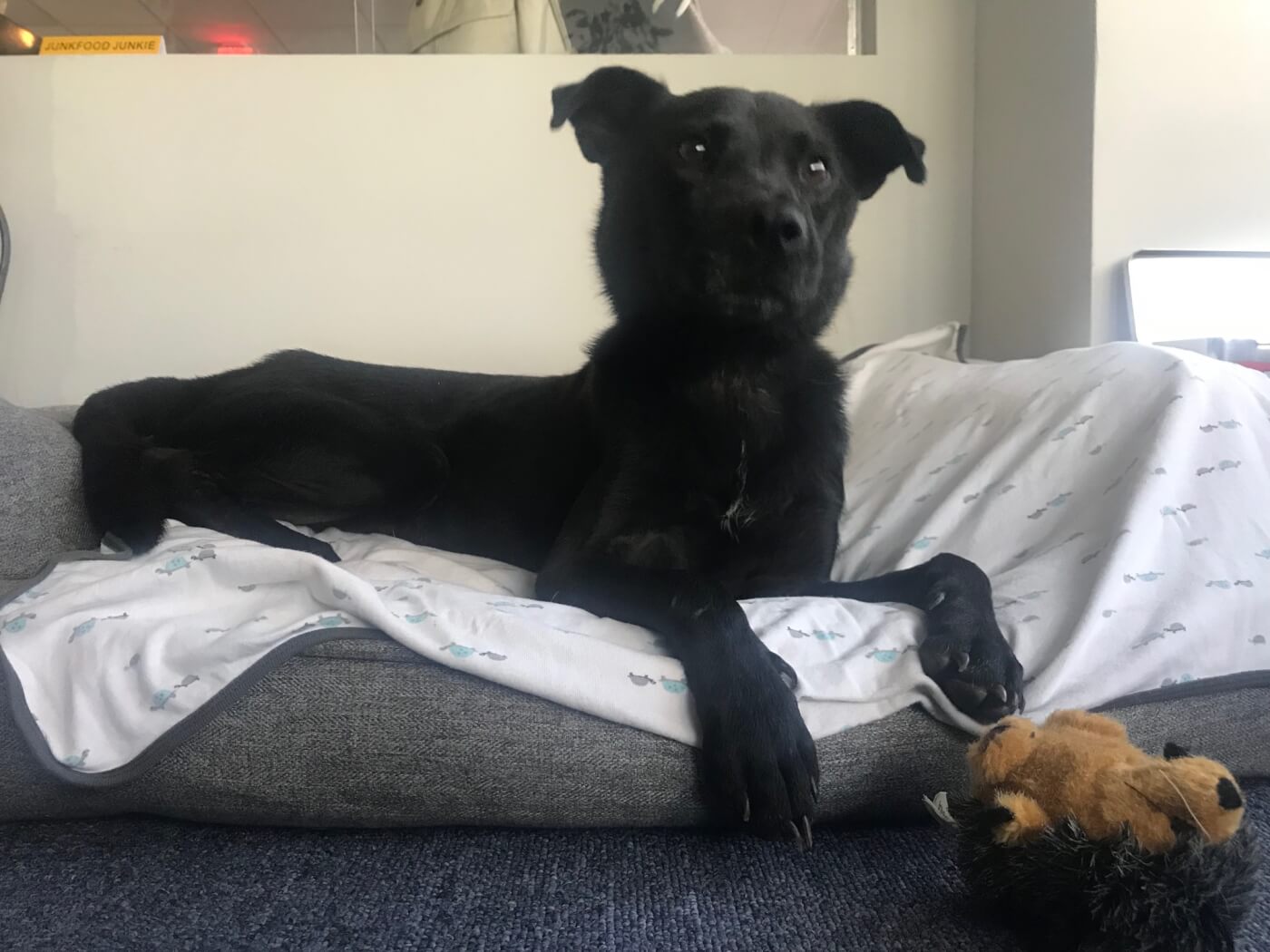 She's playful, curious, and so eager to be loved. She's also house-trained, plays well with other dogs, and walks wonderfully on a leash. She brings a lot to the table and deserves a guardian who will offer her as much love and goofiness as she has to give.
Do You Have What It Takes?
After spending a few days at PETA's shelter, Missy headed to the wonderful Virginia Beach SPCA, where she's awaiting the loving home that she's always deserved.
Are you interested in adopting Missy? If so, e-mail [email protected] to find out more about making her a part of your family: