Little Olivia was found in a warehouse district and brought to PETA by a distraught worker. She needed round-the-clock veterinary care to treat an infection that almost left her blind, anemia so severe that she was a candidate for a blood transfusion, and advanced malnutrition. Soon, Olivia slowly started to regain her strength. She had clearly been someone's companion since she was spayed and declawed, but she wound up wandering about by herself and no one knew why. PETA ran ads, but no one responded to them or to the "found animal" reports that we filed or to our fliers. Her background remains a mystery. 
Despite everything that she had endured, Olivia still loved humans, especially the devoted PETA fieldworker who spent the night on the floor with her the first few nights of her sojourn with us. We wanted to make sure that her gentle spirit and seemingly endless desire for affection would never be taken for granted again. Even though we placed Olivia's picture and an appeal to adopt her on the front page of PETA's website, alerted our members and supporters through Facebook, and put fliers around town, we didn't find a suitable adopter. Luckily, a PETA staffer who had taken her in to foster decided that the precious cat should stay. She loves her feline brother, Clyde, who is also a PETA rescue.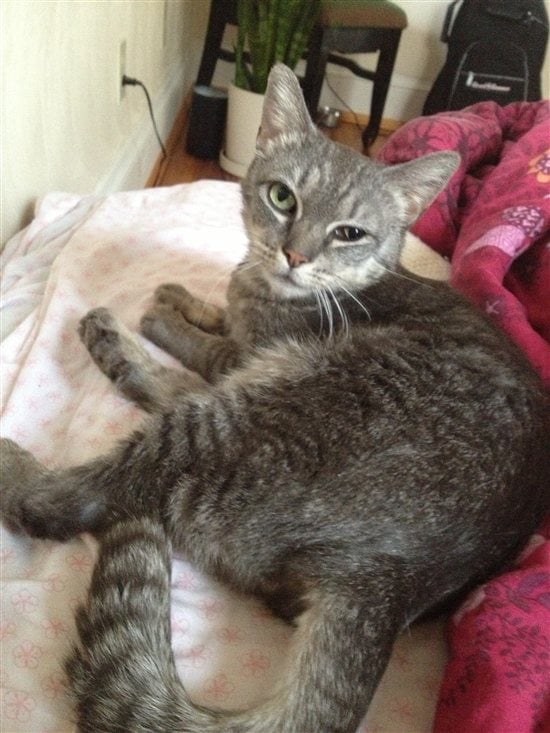 Although some people can pay top dollar for a Yorkshire terrier, that doesn't always mean that the little dog will have a great home. And poor Benny certainly didn't. PETA found him dodging traffic on a dangerous street and took him to our headquarters in Norfolk, Virginia. He had a collar but no tags or microchip, and again, although we filed reports and posted fliers and ads, no one bothered to claim him.
Even though Yorkies are popular, Benny had been through enough, and not just anyone who wanted a cute tiny dog would make a suitable adopter. It took a lot of looking for a home, but thanks to a local vet clinic, PETA found a retired couple who had just had to euthanize one of their two Yorkies because of old age and failing health. When we visited with the family at their home, they fit Benny to a T, and Benny is now helping the other dog stop grieving.
It isn't easy to find decent, lasting homes for animals—not just homes where they will be sheltered, fed, walked, and sometimes petted but homes where animals are respected members of the family. Every animal deserves companionship, excellent vet care, playtime, fun outings to the park or beach (for dogs), and a peaceful, painless release when their lives have come to an end. PETA won't compromise our standards and send an animal into a substandard home just to make our adoption rates look good.
So, can you help? We are now searching for the perfect home for Bea. She was found wandering the streets, and although she is in good health and thus likely hasn't been on her own for long, no one seems to want to claim her.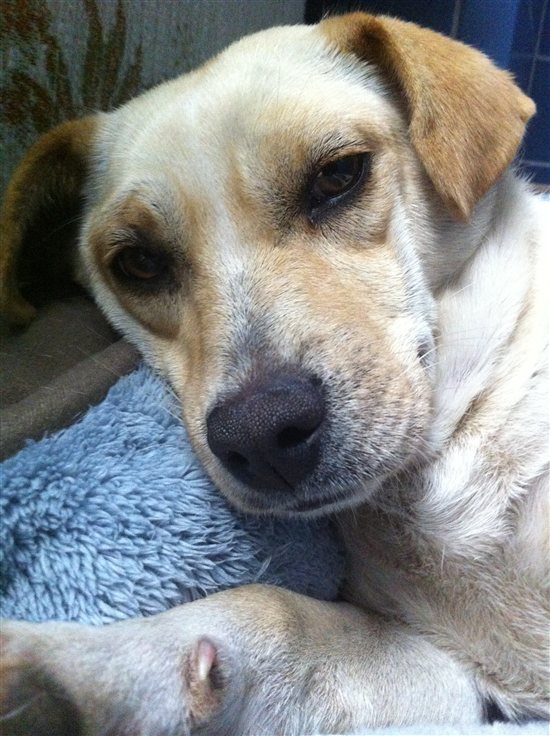 Bea is a calm, sweet beagle-Chihuahua mix who weighs about 25 pounds. She is young and housetrained. She gets along well with children and other dogs and would be happiest with someone who is often home. She is irresistible. 
If you think that your family is the perfect adoptive family for Bea and you would like to help with our next success story, please e-mail us at [email protected].